Medical Assisting Ribbon-cutting Ceremony at Central Penn's Lancaster Center
On a beautiful spring day, Central Penn College and the Lancaster Chamber of Commerce celebrated the launch of the new Medical Assisting (MA) Diploma program at a ribbon-cutting ceremony held in front of the Lancaster Center.
"When COVID-19 hit our community last year, the college knew it had to respond by creating short-term, high-priority occupation paths for our local community," said President Linda Fedrizzi-Williams, addressing a large group of faculty, staff, students and Chamber members. In the last 12 months, Central Penn has rolled out nine certificate programs, including new Medical Assisting offering.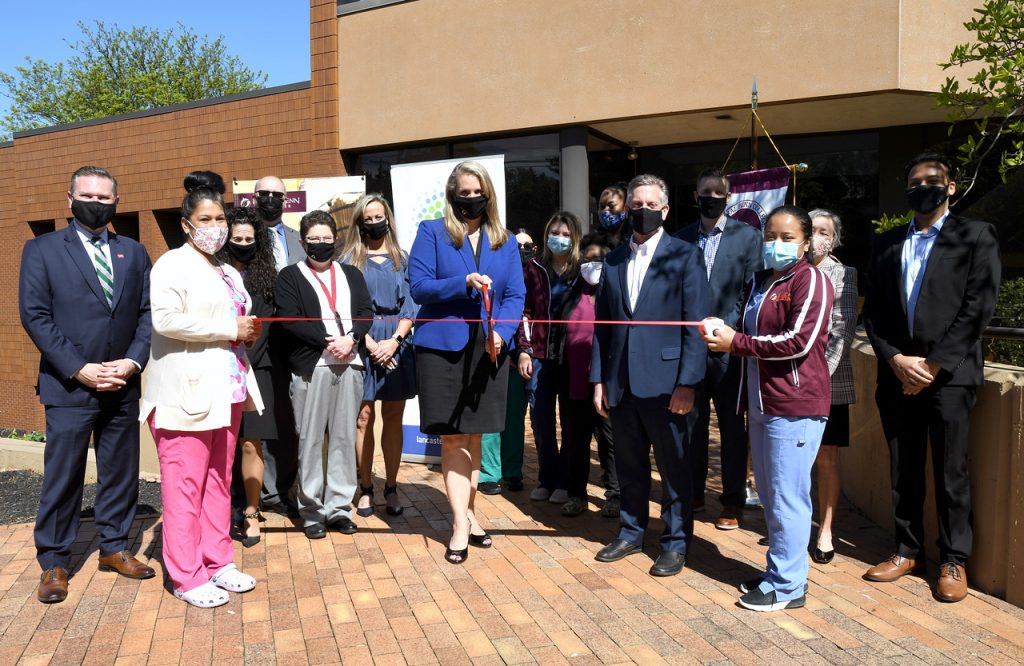 "This program will prepare the next group of medical assistants, which is one of the most in-demand occupations in our region," said Fedrizzi-Williams.
Partnering with the Business Community
Lancaster Chamber President Tom Baldridge praised Central Penn College for developing high-quality employees for local businesses. He said the MA diploma is "a program that deserves celebration" and encouraged MA students to work in the Lancaster area once they graduate.
Recognition for the MA Team
School of Health Sciences Dean Anne Bizup commended the MA team for creating and implementing the new program: "I want to thank MA Instructor Kelly Little for joining Central Penn's Allied Health team and doing such a good job of bringing this program to life for our students at the Lancaster Center. I also want to thank Nikki Marhefka and Lucy Hunsberger for putting in the hard work to create the program."
Attendees enjoyed light refreshments following the ceremony. Kudos to Lancaster Center Director Susan Lynch for orgnazing such a successful event!