Computer Information Systems
Do you love playing video games? Have you ever built a website? Are you fascinated by all things tech-related? Then a degree in Computer Information Systems might be right for you.
In today's digital world, those who have an IT degree are in high demand from employers. Our Computer Information Systems (CIS) program will give you the skills you need to enter this growing field.
As a CIS major, you'll become experienced using SQL fundamentals, JAVA language and C++ programming… examining and testing firewalls… installing and configuring software… coding with HTML and XML… and much more. Your career in Information Technology awaits. Get started today!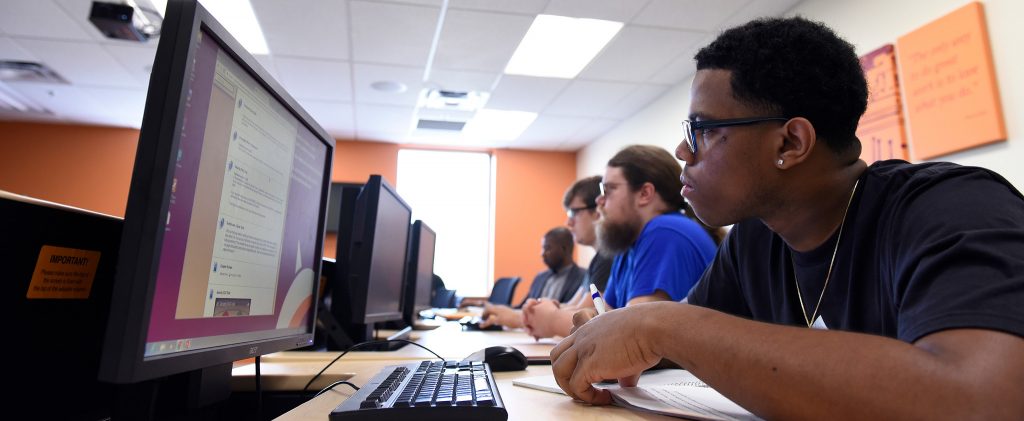 Click here to view Central Penn College's Admissions Requirements.
Concentrations in this Major
APPLICATIONS DEVELOPMENT
Students will learn how to collaborate with management and lead project teams in developing applications to solve business problems. In addition to gaining hands-on technical skills, students will gain a deep understanding of the standards and principles of applications development and use that specialized knowledge to address new and challenging situations.
NETWORKING AND SECURITY
Students will learn how to lead project development teams in the design, installation and maintenance of complex networks. As part of Central Penn's Networking and Security concentration, students will be trained on how to discover and disable malicious hacker and virus attacks.
Courses
Structured Programming
Networking I & II
Data Modeling Foundations
Object-Oriented Programming I & II
SQL Fundamentals
Systems Analysis and Design
Internet Programming I
Firewalls and Intrusion Detection
Virtualization
Associate Degree Internship
Job Pursuit Seminar
Careers in this field include
Computer Systems Manager

Information Systems Manager

Computer Programmer

Computer Security Specialist

Software Developer

Network Systems Analyst

Data Communications Analyst

Telecommunications Specialist

Computer Specialist
People who thrive in this field
Problem-solver

Versatile

Focused

See the big picture

Analytical
Meet Faculty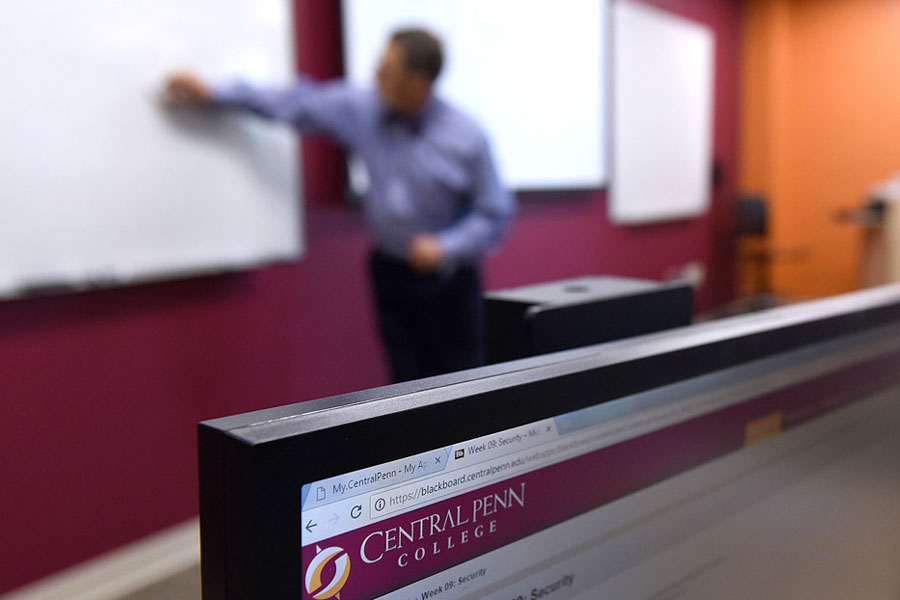 Accreditations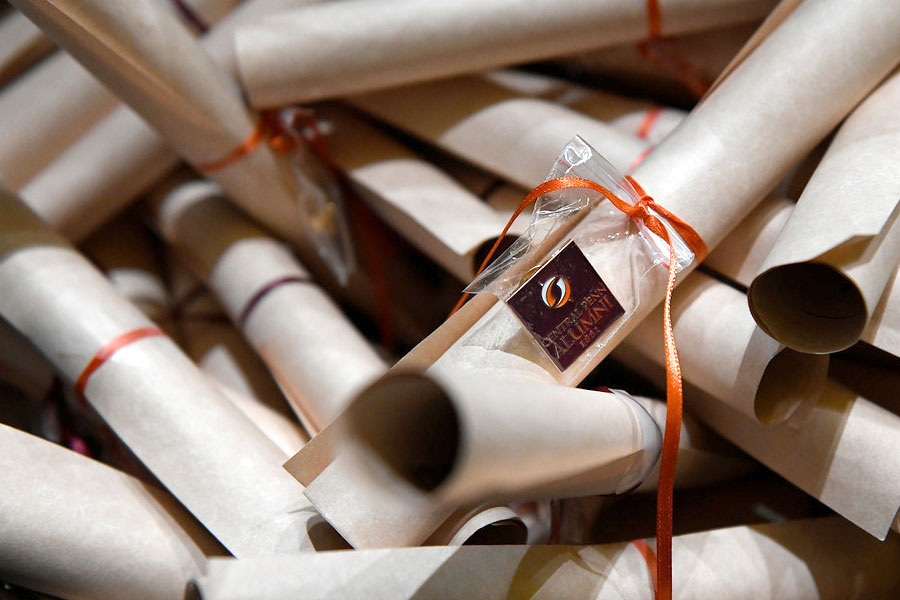 Ask Students