Central Penn College
Almost everything a college can offer.
Central Penn College has everything you're looking for in a college – a beautiful, safe campus just minutes from Harrisburg, an average class size of 15 students, over 30 in-demand degree programs to choose from, and plenty to do after class.
So, what are we missing? Over-crowded parking lots, huge classrooms, and buses to trek across campus…just to name a few.
Central Penn College – everything you're looking for….nothing you're not.
Educating Central Pennsylvania since 1881
Central Penn College is a small private college in central Pennsylvania offering nine bachelor of science degree programs, seven associate in science degree programs, three associate in applied science degree programs, a master of professional studies degree program and more than a dozen post-secondary certificate programs.
Since 1881, Central Penn has been a leader in delivering career-focused education to students in Pennsylvania and beyond. With an average student to teacher ratio of 15 to 1, students never feel like "just a number" at our institution.
Central Penn's career-relevant programs are taught by supportive faculty with real-world experience. Accelerated 11-week terms and a year-round schedule enable students to complete a bachelor's degree in three years, if they go full-time during each term. Students enjoy small class sizes, hands-on learning and a variety of convenient course formats, including day, evening, in-person, online and hybrid classes.
Central Penn College is located on a 58-acre campus in suburban Summerdale, Pennsylvania. The campus is just minutes from downtown Harrisburg, the state capital.
The campus is comprised of four academic buildings, the Charles "T" Jones Leadership Library, 34 student townhouses, six apartment buildings, the Health Sciences Building, the Underground Student Union, and the Boyer House.
Innovative Leadership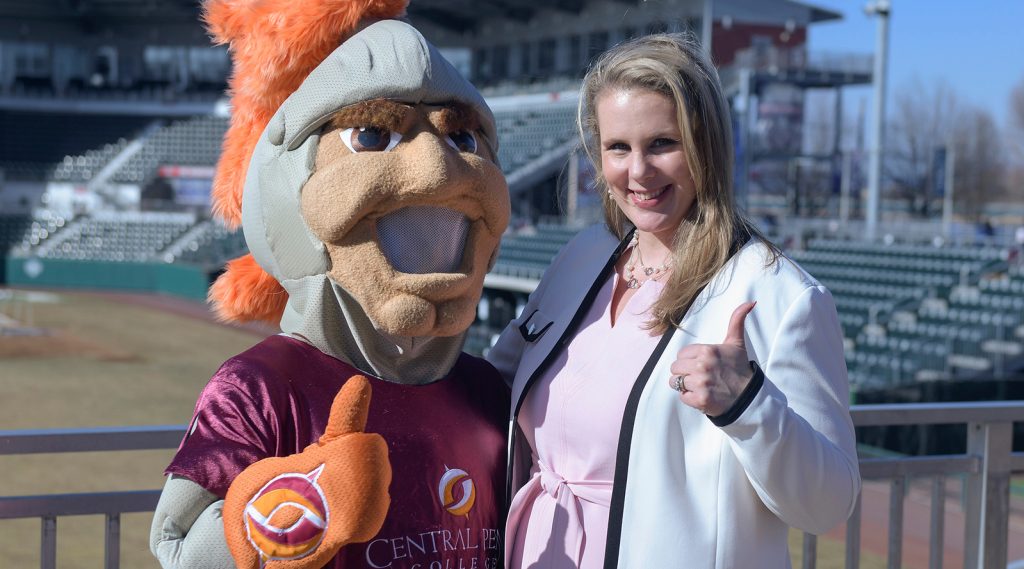 Dr. Linda Fedrizzi-Williams became the college's 10th president in June 2018. Making college more affordable is one of her top priorities. In February 2019, she announced that Central Penn College would offer free housing to new students during their first academic year, a savings of up to $5,800. In 2021, the housing scholarship was expanded to include up to four years of rent-free, on-campus housing (a $23,000+ value) for eligible students.
Central Penn and the Central Penn College Education Foundation also awards more than $1.5 million in scholarships annually to assist students and parents with the costs of attending college and attaining a certificate, diploma, or degree.
"A college degree is a pathway to a better career and a better life, and we are committed to creating an educational environment that empowers students, so they can achieve the highest levels of success," says Dr. Fedrizzi-Williams.
Central penn College Board of Directors
Learn More
Central Penn College Athletics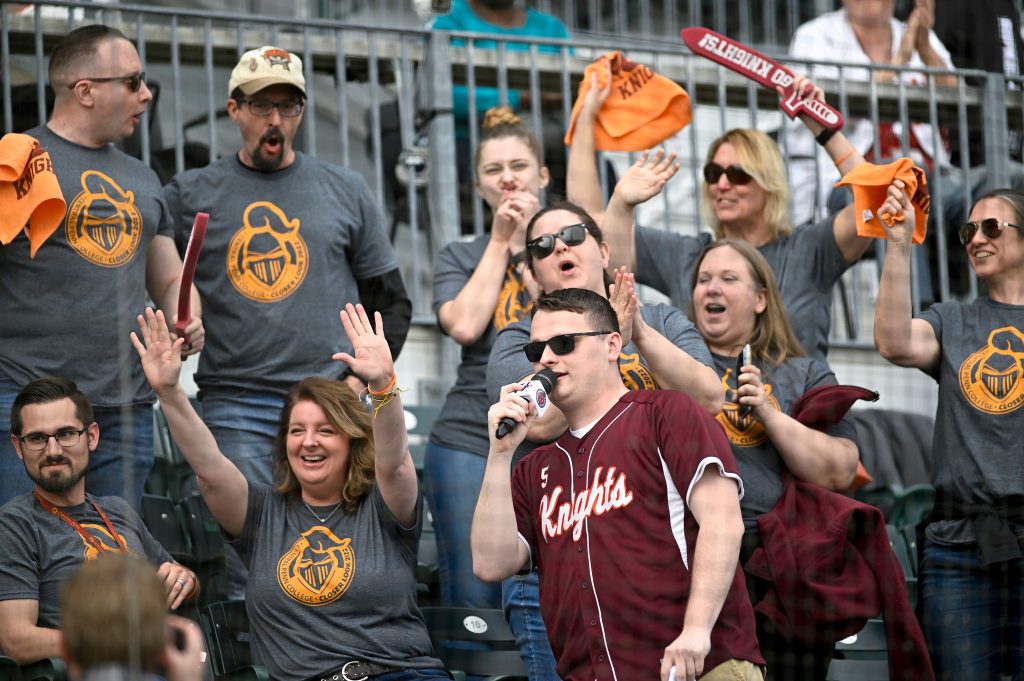 Central Penn College's athletic programs compete in the USCAA conference at the Division II level. They are members of the USCAA Eastern States Athletic Conference (ESAC). This offers student-athletes the opportunity to play at the collegiate level in men's and women's soccer, men's and women's basketball, women's volleyball, and baseball.
In 2022, Central Penn College secured landmark agreements to play collegiate sports in professional facilities including AA Harrisburg Senators' FNB Field for baseball and Skyline Sports Complex for soccer.
In recent years the Knights and Lady Knights have seen great success, frequently being ranked in the USCAA top 10 national rankings, qualifying for post-season play, competing against NCAA DI and DII opponents, and having games televised nationally on ESPN multiple times a year. The men's basketball team is a mainstay in the national tournament and a perennial national championship contender. Men's baseball last competed in the Small College World Series in 2017.
Rooted in History
Central Penn College traces its history to 1881 and the Pennsylvania Business College that was located on Market Street in Harrisburg, Pa. For the past 140 years, the college has been providing career-focused education to the Central Pennsylvania region and beyond.
Learn more