President Linda Fedrizzi-Williams
Central Penn College's 10th President
About President Fedrizzi-Williams
Linda Fedrizzi-Williams, Ed.D., became Central Penn College's 10th president in June 2018, bringing with her a renewed vitality and commitment to excellence. Before her appointment as president, she served as interim co-president for nine months and as vice president for academic affairs and provost, beginning in July 2016.
As a results-driven innovator who leads by example, Dr. Fedrizzi-Williams has focused on improving the student learning experience inside and outside the classroom. She has also formed and strengthened strategic academic, corporate and community partnerships to help every student thrive.
"Supporting students both academically and individually is critical to student success," says Fedrizzi-Williams. As a first-generation college student herself, she lives out this mantra by working to maximize opportunities for every Central Penn family member through career-relevant, high-quality education taught by experts in their field.
During her time as president, Dr. Fedrizzi-Williams artfully navigated the COVID-19 pandemic and strengthened the college's financial position despite a universally challenging time for higher education and the economy. She also developed innovative new programs and certificates to help meet local workforce needs; enhanced student resources through new public and private revenue streams; and implemented a forward-thinking, multi-faceted Strategic Plan focused on expanding and enhancing Academics, Athletics and Atmosphere.
Recently, under her hands-on leadership, a centralized Center for Student Success was established, a streamlined textbook-buying process was launched, and mental health care services were bolstered by providing convenient, immediate access to 24-7 care. She also has brought around-the-clock food service to students on campus and addressed systemic concerns about college affordability by having Central Penn College pioneer a free housing scholarship to students in good academic and judicial standing.
The Free Housing Scholarship symbolizes Dr. Fedrizzi-Williams' over-arching commitment to college affordability, safety, comfort, convenience, and a rewarding, well-rounded educational experience. As president, Dr. Fedrizzi-Williams is living out her pledge to build on the college's proud, 141-year tradition of helping students thrive on campus, in their chosen career, and in life.
View Central Penn College's Board of Directors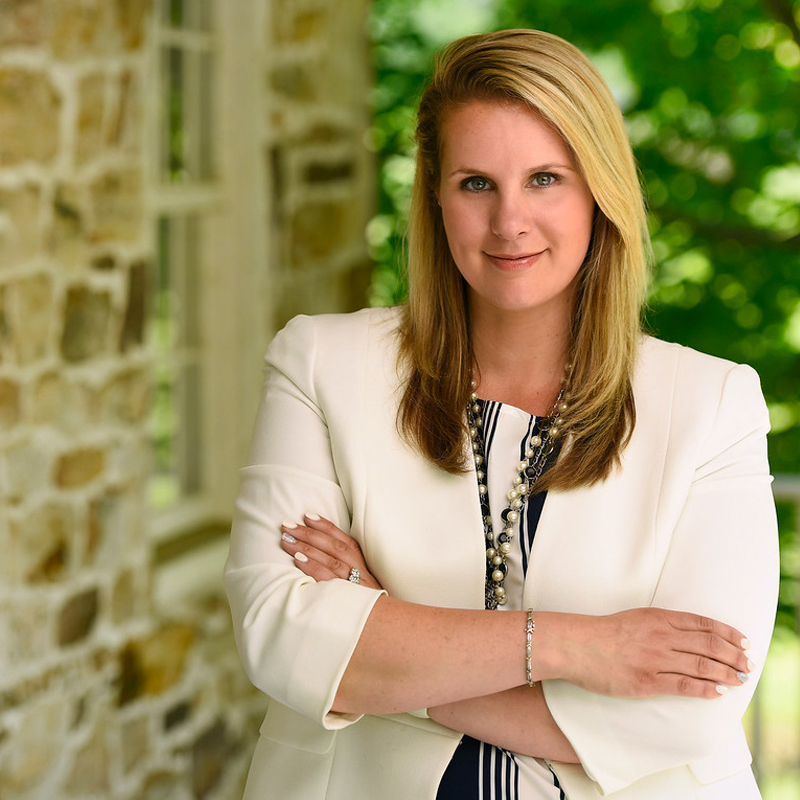 Selected Community Involvement
Dr. Fedrizzi-Williams is a respected leader in the community, giving back in numerous ways. Her servant leadership includes the following:
Was named one of the "Top 20 Leaders in Career Education" by the national Career Education Review in 2022
Was honored as one of the region's "Power 100" by Central Penn Business Journal in 2023.
Serves as a board member for the Higher Education Research and Development Institute for Independent Colleges
Was a guest speaker on "Work-Life Integration" at the Women's Leadership Summit in May 2023 at Messiah University
Established an Office of Advancement and formed a partnership with the Central Penn College Education Foundation that has resulted in more than $4 million in fundraising to date, making significant strides toward the goal of raising $10 million by 2025.
Expanded and elevated the college's Diversity, Equity and Inclusion initiatives
Is a member of the board of Leadership Harrisburg Area (term expiring June 2023)
Serves on the board of the Harrisburg Regional Chamber and CREDC
Was chosen as a 2021 recipient of the "Woman of Influence Award" from Central Penn Business Journal
Is a frequent volunteer at school and community events.
Background on Dr. Fedrizzi-Williams
Dr. Fedrizzi-Williams earned a doctorate of education from Benedictine University, a master of arts in Organizational Communication from Marist College, a bachelor of arts in Communication (TV/Radio/Film) from Marist College, and an associate of arts from SUNY Orange.
Prior to joining Central Penn, Dr. Fedrizzi-Williams served as associate vice president for Liberal Arts at SUNY Orange in Middletown, N.Y. Her accomplishments included:
securing funding for a new, state-of-the-art television studio for the Arts & Communication Department
developing a New Media Program, which featured seven new courses
overseeing curriculum development, programmatic reviews and course scheduling across divisions, and
serving as an associate professor of communications.
Prior to working in higher education, Dr. Fedrizzi-Williams was the executive producer and morning show co-host on a popular radio station in the Hudson Valley region of N.Y.