Finish your freshman year of college while still in high school
Central Penn College & Commonwealth Charter Academy new college in high school initiative
Central Penn College (CPC) and Commonwealth Charter Academy (CCA) have partnered on a new initiative that enables CCA students to complete more than a year of college, while still in high school.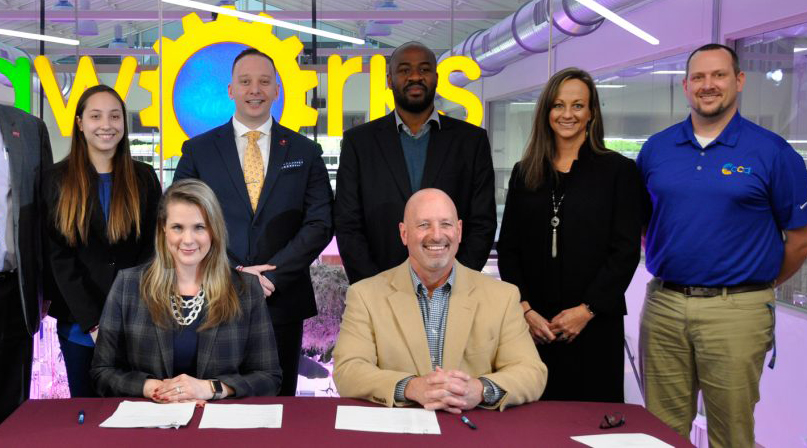 The partnership includes:
A memorandum of understanding that allows CCA students to take up to eight courses directly from Central Penn.
An articulation agreement whereby CCA students can receive credits earned from four AP or honors classes directly to Central Penn.
Together, CCA students could receive credits for up to 12 courses––more than a full year of college––if they decided to attend CPC for their college education and if they successfully meet the requirements for those 12 courses.
Central Penn College & Commonwealth Charter Academy Partnership
Central Penn College (CPC) and Commonwealth Charter Academy (CCA) entered into a Memorandum of Understanding (MOU) that will enable CCA students to take college courses offered by the Summerdale institution.
In addition, the college and CCA signed an articulation agreement that allows graduating CCA students to receive college credits––for classes taken in high school––toward admissions into an associate or bachelor's degree program at Central Penn.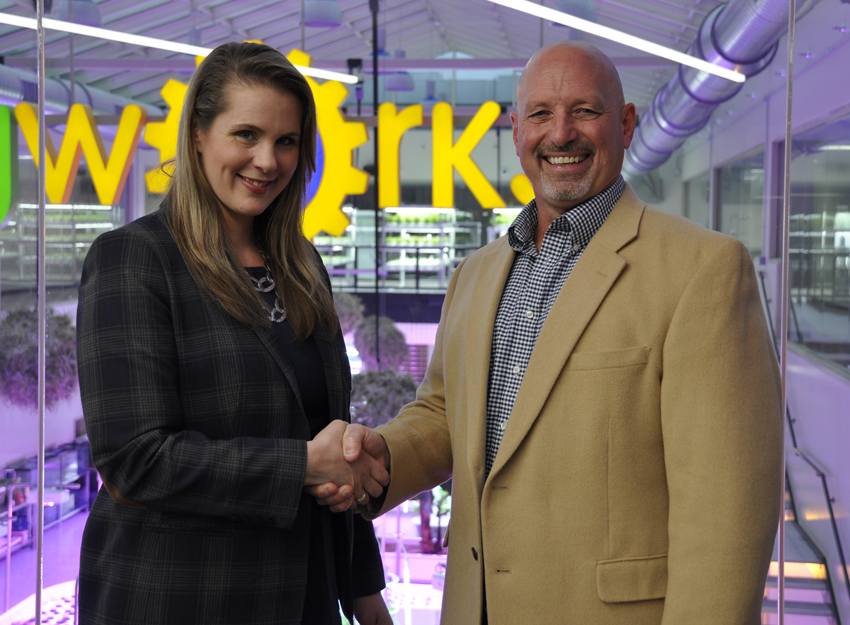 Memorandum of Understanding FAQs
What courses can CCA students take at Central Penn?
CCA students shall enroll in the courses agreed upon by both CCA and CPC.
What locations can CCA students attend?
They can take courses at the Summerdale campus, Lancaster Center and online.
What is the maximum number of CPC courses that can be taken by a CCA student?
CCA students can take a maximum of eight courses from CPC, either through this agreement or completed by another means.
What grade must a CPC student attain to pass the CPC course?
In order to obtain CCA credit, students must earn a minimum grade of 60% or a grade of "C" or better in the CPC course.
For each course successfully completed, how many college credits will students receive?
With a passing grade of 70 or higher, CCA students will receive three credits for a typical course. For a class with a lab, students would receive four credits.
What students are eligible to take courses at CPC?
At a minimum, CCA students shall meet the following CCA eligibility criteria:
Written permission from the student's parent(s) or legal guardian(s), to participate in the program.
Maintain 3.0 cumulative GPA at CCA.
Must complete 50% of his/her coursework at CCA.
Must complete one semester of courses with CCA.
Cannot be involved in the academic escalation process.
Are satisfactorily meeting high school graduation requirements, as determined by CCA.
Students must meet course prerequisites and take placement tests in accordance with CCA's policies.
All students also must meet CPC's eligibility requirements.
What long is the MOU in effect?
This MOU shall be effective beginning Jan. 1, 2020, through June 30, 2022.
Articulation Agreement FAQs
What CCA students are eligible to receive college credits at CPC for courses taken when at CCA?
All prospective students from CCA must have:
graduated from CCA
successfully completed the academic and technological competencies for the agreed-upon course(s)
Must these CCA graduates enroll in CPC right away to receive college credits for courses already taken?
These graduates can enroll at any time following high school graduation, and they are eligible to receive college credits.
How many courses can CCA graduates transfer in to CPC?
They can receive college credits for up to a maximum of four courses (12 credits).
Are there specific requirements regarding the courses and student's performance?
Yes, they are as follows:
For Honors Courses:
The CCA student has received a grade of "B" or higher in each course to be articulated.
The CCA course to be articulated meets the competencies and performance objectives of CPC.
CCA recommends in writing that CPC give credits to the articulating student for the course work.
For AP Courses:
The CCA student/CCA advisor identifies the CCA student's unique eight-digit AP number that serves as the official identifier for the exam administration of AP exams for the College Board.
The CCA student/CCA advisor sends a request to the College Board to send the CCA student's official score report to CPC to verify eligibility for articulation or transfer of credits.
How long is the articulation agreement in effect?
Upon approval by each institution, this Agreement commences and continues in force until either party desires termination.