Providing students with the support they need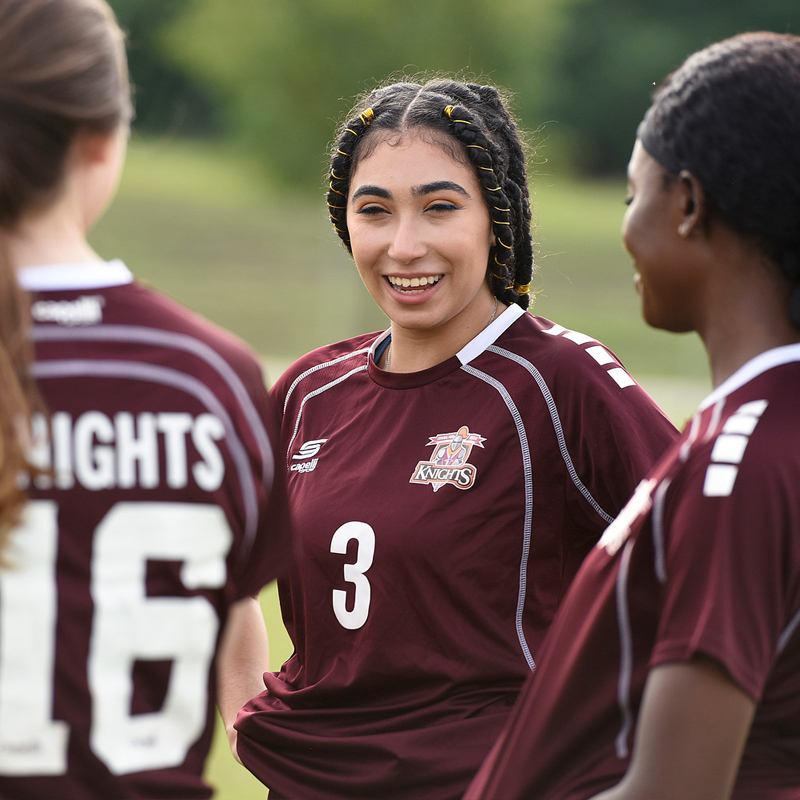 Central Penn College offers career-focused education, accelerated terms, small class sizes and convenient class formats. We have a variety of robust support services in place – counseling, advising, tutoring and student success coaches – to help students navigate the road to personal and academic success.
At Central Penn, we recognize the importance of building and sustaining a nurturing community where students are encouraged to develop, craft and write their own success story.
Warm, welcoming and friendly. That's how students describe their experience at Central Penn College. It's a place where you'll feel like a valued member of the community–not just a face in the crowd.
Central Penn's professors are passionate about what they do and they're invested in your success. They want you to excel in your studies … almost as much as you do. They'll guide and encourage you throughout your time at Central Penn College.
Learn More!
Your educational journey starts here…
Central Penn College's experienced admissions counselors will be by your side from your initial contact until the day you step on campus! We're here to answer any questions about admissions requirements, degree offerings and financial aid. No matter what you need, we're here to help. Our team will work closely with you and your family to make the admissions process quick, easy and stress-free!
Quickly Contact us!

First Time Student Process
To apply to Central Penn College, students must complete the following process.
Step 1: Complete an application for admission. You may apply online or request a paper application, if you prefer. Central Penn College's application is free, fast and simple.
Step 2: All applicants to Central Penn College are required to provide an official high school diploma, transcripts, a GED or a home schooling certificate, or in some cases, an attestation of one of the previously mentioned items.
Step 3: You must complete a personal interview with your admissions counselor. This can be scheduled at your convenience by clicking here or calling 800-759-2727. Interviews can be conducted over the phone for continuing education, fully-online or students who are unable to make it to campus.
Note: Additional information may be requested, depending on the specific requirements of your chosen major.
In addition to Central Penn's standard admissions requirements, the following undergraduate programs may have their own admissions requirements: Accounting, Computer Information Systems, Criminal Justice Administration, Homeland Security Management, Information Technology, Medical Assisting, Occupational Therapy Assistant and Physical Therapist Assistant.
Apply Now!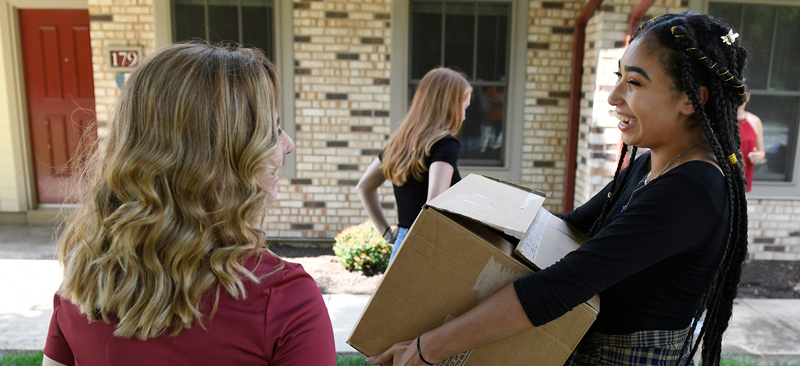 "Going to college is a big change. It can definitely feel overwhelming, but I couldn't believe how quickly I felt at home. It turns out that the only thing that really overwhelmed me was the constant support I was surrounded by."

Nda Shalal, Business Administration – Marketing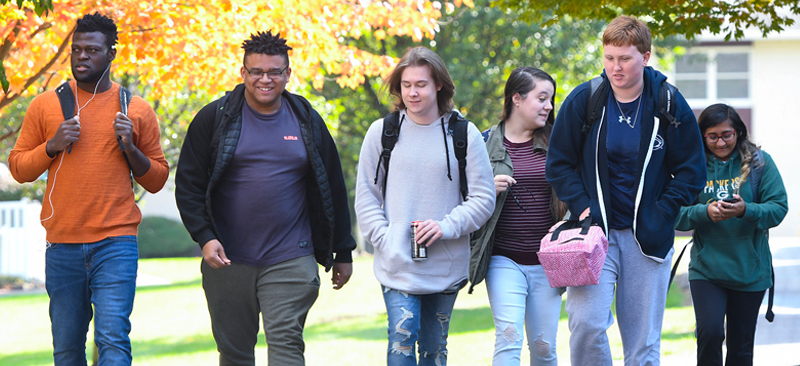 Fast Facts
1 academic year of free housing for first time students
15 to 1 student to faculty ratio
Associate, bachelor's and master's degree programs
Accelerated, 11-week terms
Financial aid and scholarships available for those who qualify