Commencement, celebrate your accomplishments
Central Penn College's 2021 commencement will be held virtually on Saturday, June 12, at 1 p.m.
While we are disappointed that we won't be able to gather in-person this year, we are still very excited to celebrate our students' outstanding achievements. They persevered and earned their degree, and they deserve to be fully recognized for that accomplishment.
This year's virtual commencement will have all the core elements that make a Central Penn graduation so special… remarks by President Linda Fedrizzi-Williams, a guest speaker, acknowledgment of every graduate, and, of course, the traditional "Pomp and Circumstance" music.
The commencement ceremony will be streamed on www.CentralPenn.edu/presents.
Watch the 2021 Virtual Commencement Ceremony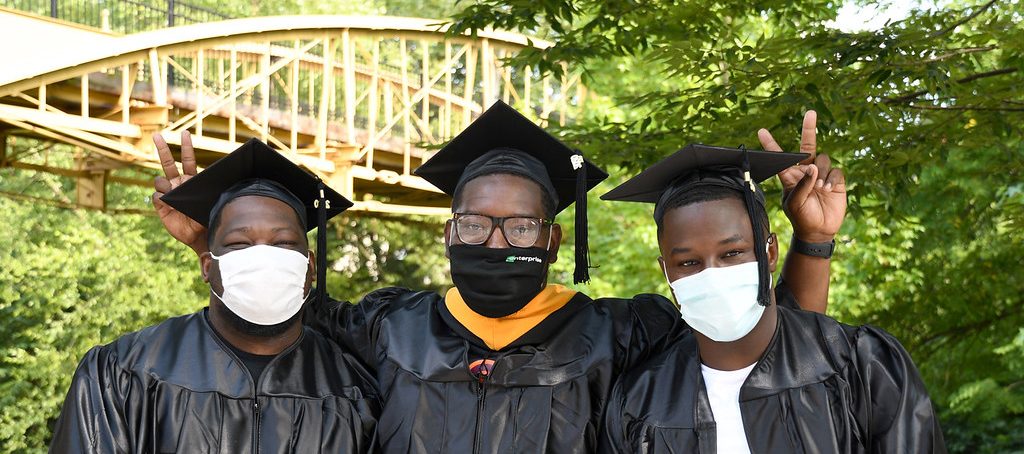 Commencement details
Commencement allows students to celebrate their educational accomplishments and reflect on their time at Central Penn. Alumni, students, friends, family members, faculty and staff gather together to celebrate accomplishments and look toward the bright future. 
At the Commencement Fair, students will have the opportunity to pick up their caps and gowns and enjoy some snacks and refreshments. Additional information about the Commencement Fair will be shared as the date draws closer.

The ceremony is symbolic and ceremonial – your participation should not be confused with your actual graduation from Central Penn College. Watch a live stream of Central Penn's commencement at CentralPenn.edu/Presents.
Watch the 2021 Virtual Commencement Ceremony
2020 Commencement Video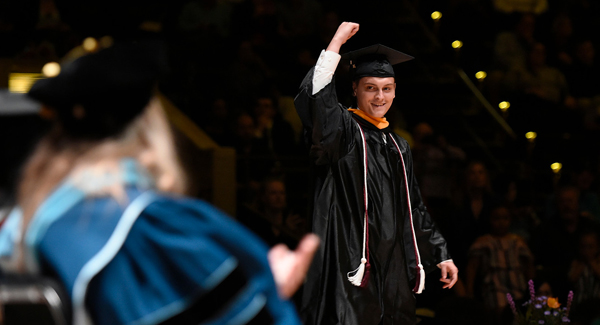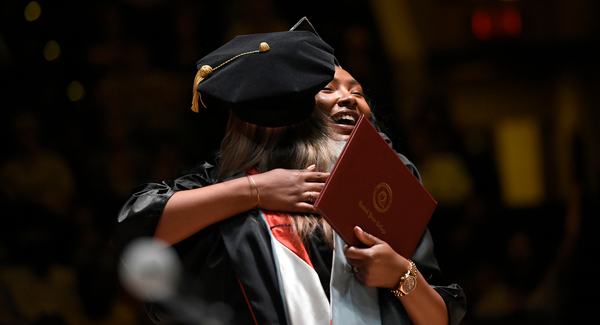 Student Checklist
To be eligible to participate in Commencement, complete all coursework by the end of the spring term 2020. Winter 2020 Masters of Professional Studies students are only eligible to walk in the ceremony if all requirements are completed. This includes a Capstone research project.
Fill out the Graduation Application for Commencement on the student portal.
Check your email for your special link to request and download your Commencement e-Tickets.
Pick up your cap and gown at the Commencement Fair.
If interested, order your class ring or graduation announcements.
Arrive at The Forum by 6 p.m., at the latest.
Upon checking in, receive your tassel, name card and program.
Process into The Forum at 7 p.m.
Walk across the stage and enter the next phase of your life.
Students will receive their diploma in the mail 4-6 weeks after the event. If you have completed your degree requirements.
Come back and visit campus for Fall Harvest during Homecoming Weekend!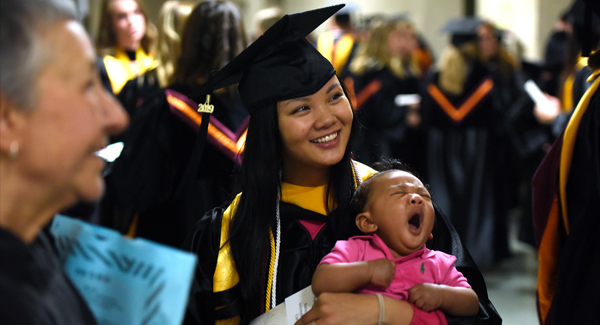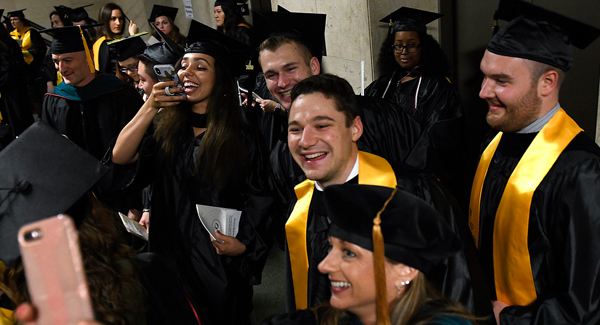 Event Photography
A photograph of each graduate receiving their diploma is captured.
Graduating students will have the best possible photograph of their accomplishment and their guests will be able to remain seated. Guests do not need to worry about "capturing the moment."
Legacy Photographics, Inc. will contact each graduate after the ceremony with information on how to purchase photos. If you have any questions, please contact Legacy at 1-800-447-2550 or 610-279-1791 or visit their website www.legacyphoto.com.