Central Penn College Education Foundation FAQ's
Explore below to find answers to all of your questions about the Central Penn College Education Foundation. Have a question that isn't answered? Feel free to contact the Foundation at (717) 728-2263.
Donate Now!
Education Foundation Giving and Involvement
What is the role of the Central Penn College Education Foundation?
The Central Penn College Education Foundation is a non-profit organization whose sole mission is to raise funds to support Central Penn College students through their education journey. Central Penn College, like other educational institutions, is faced with rising tuition costs. Many of our students may not have the opportunity to attend college without financial assistance. In fact, approximately 90% of Central Penn students receive some type of financial aid.
We realize there is an immediate need in responding to the financial challenges of deserving students who wish to attend Central Penn. To continue the College's tradition of offering the quality of a private, professional, student-centered education at an affordable price, the Foundation must continue to be successful in raising private support. 
Will I receive recognition for giving to the Education Foundation?
Gifts made to the Central Penn College Education Foundation are recognized in a variety of ways.
The College's alumni magazine, distributed to approximately 11,500 alumni and friends of Central Penn, regularly publishes scholarship funds and donor lists.
Gifts also have been recognized via the Foundation's Annual Report & Honor Roll, the College's community e-newsletter and through press releases to local media.

Donors also have the option of remaining anonymous, should they choose.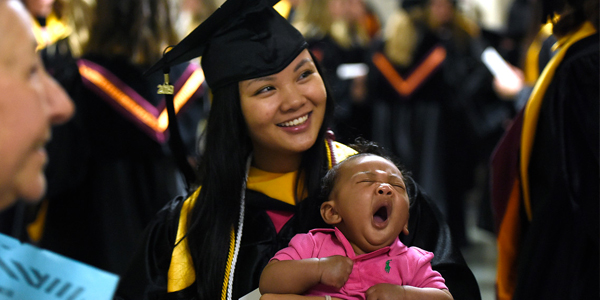 How does the Foundation raise funds?
The Foundation's fund-raising, investment, and scholarship disbursement programs are reviewed quarterly by the board of trustees. The Foundation sustains its fund-raising program through the following areas: annual giving, planned giving, major and special campaigns, corporate giving, foundation giving, and fund-raising events.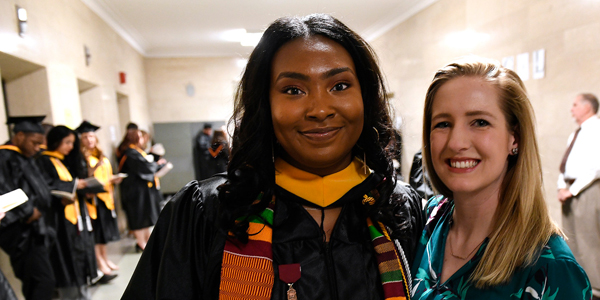 Where exactly do my contributions go?
All contributions are made through the Foundation and are focused on providing scholarship and educational support for deserving students at the College. If you choose a special designation for your gift, it will be used in the area that you specify. If your gift is unrestricted, your donation will be placed in the foundation's unrestricted fund. 
Are my contributions to the Foundation tax-deductible?
All gifts made to the Foundation are tax-deductible to the full extent allowed by law, as is the case with any other 501(c)(3) charitable organization.
Can I spread my giving over several years?
You always have the option of making a pledge over an extended period. We recommend three to five years – unless a longer period would allow you to underwrite a larger project.
Who manages the endowment funds of the Foundation?
The Foundation Board of Trustees has a service agreement with M&T Investment Group. The board has the final determination on all investment decisions.
Who really benefits from my contribution?
Central Penn College's students are the sole benefactor from all gifts made to the Central Penn College Education Foundation.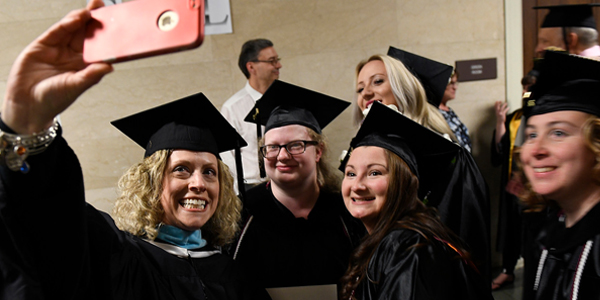 How do I find out whether my company matches gifts?
Normally, a company's human resources department will have that information and supply you with the forms you may need. Then, the Foundation Office will verify your giving so the transaction can be completed.
Are there campus-named gift opportunities available?
Yes. It is the intent of the Foundation's board of trustees and the college president to recognize significant contributions on Central Penn's campus. Please contact the foundation director of development to discuss which campus naming opportunity best fits your interest.
Are there special alumni events? When are they?
Yes, the College's alumni association coordinates events on and off-campus for alumni gathering and networking. To learn more, contact 717-728-2295 or alum@centralpenn.edu.

All alumni are invited to attend the College's networking receptions. For more information contact Career Services Director Steve Hassinger at 717-728-2262 or stevehassinger@centralpenn.edu.
Does the college have an alumni magazine?
The PennDulum magazine, published three times per year, helps Central Penn graduates stay connected.
It presents opportunities for alumni, friends, and community members to assist current and future students, and get involved in the life of Central Penn College. For questions, comments, or to be added to the distribution list, email letusknow@centralpenn.edu or call (717) 728-2263.