Welcome to the Central Penn College Family!
In accordance with social distancing guidelines and to provide you with the safest experience possible, Central Penn College will be transitioning our "Closer Look Weekend" to a virtual "Take a Closer Look" event.
We are striving to provide you with the same experience you'd receive at our traditional "Closer Look Weekend." We will provide a webpage dedicated to our newly accepted students that will feature video tutorials, checklists and important form downloads to assist you in your acceptance process.
In addition, members of our admissions team, financial aid, athletics, student services department, faculty and staff will all be available for live virtual question and answer sessions scheduled during the afternoon.
We'll also have fun activities that provide you with the opportunity to connect with future classmates.
The virtual event will include:
Financial aid meetings
Virtual tour of campus
Online interaction with future classmates
Fun virtual activities
A chance to become better acquainted with all that Central Penn has to offer
We understand that you've been asked to adjust to the "new normal" and many traditions are changing. It's our goal to provide you with the same experience — just in a digital format!
We can't wait to meet you during our "Take a Closer Look" event. Remember, you're strong. You're resilient. You're a future Central Penn Knight and you're destined for greatness!
As a token of our appreciation for our future knights… we'll be mailing out Central Penn College Welcome Packs full of swag soon. Register TODAY!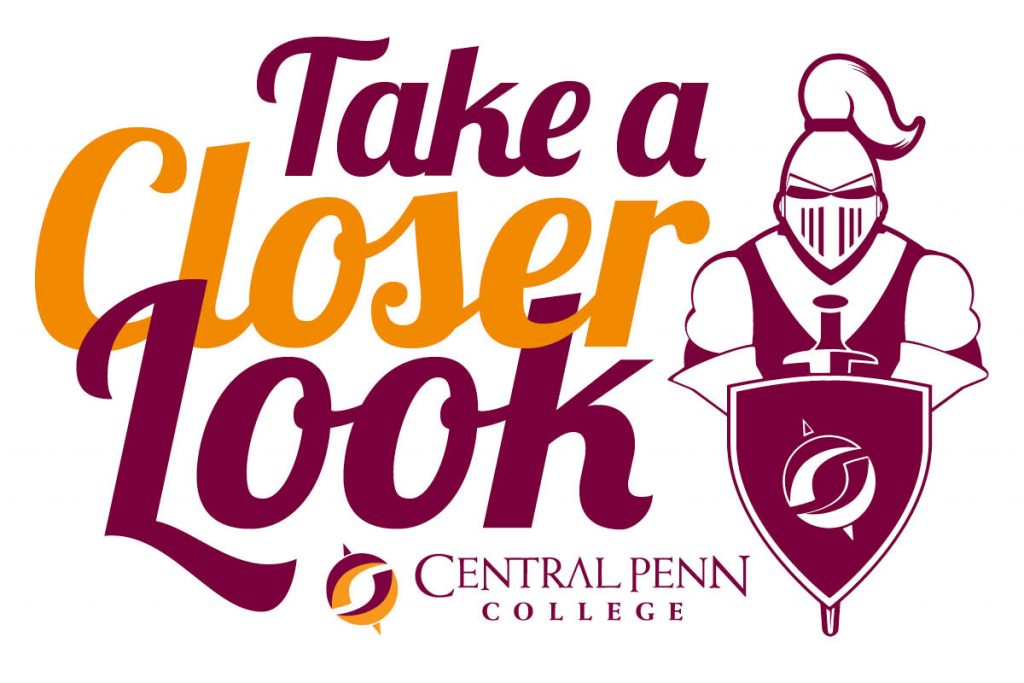 Register Now