Petapalooza has been canceled due to the risk of heavy rain and thunderstorms forecasted for tomorrow, May 14, 2022.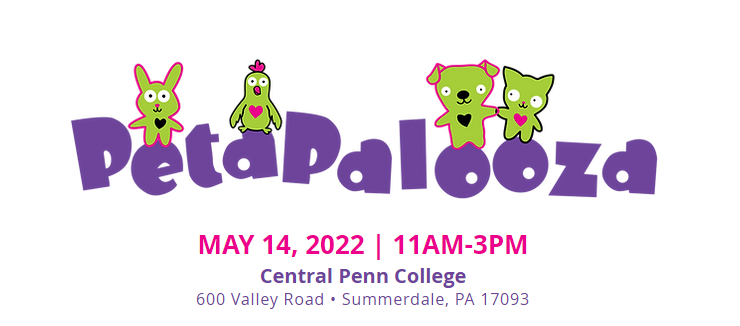 Petapalooza is a free event that features lovable, adoptable homeless animals from shelters and rescues in the Central PA area.​
We focus on ALL animal rescues at Petapalooza featuring dogs, cats, birds and more! In addition to helping animal rescues, we also focus on being an animal-friendly festival with vendors, raffles, live music, and food trucks.
Registration is now open at PetapaloozaPA.com!
Join us for a wonderful day with animal shelters and rescues, vendors, food trucks, and fun!