Welcome GIANT Team Members!
A $2,000 Scholarship is Available to You
As a result of a partnership between your employer GIANT and Central Penn College, you are eligible to receive a $2,000 scholarship to attend the college.
"GIANT is very excited to partner with Central Penn College and we're confident our team of associates will take advantage of this opportunity through our tuition reimbursement program," says Brian Wanner, Director of Talent, Diversity & Inclusion and Organizational Development with GIANT Food Stores.
Career-Focused Education
Central Penn College offers degrees in…
Accounting
Business Administration
IT
Corporate Communications
Marketing
Entrepreneurship
Legal Studies and much more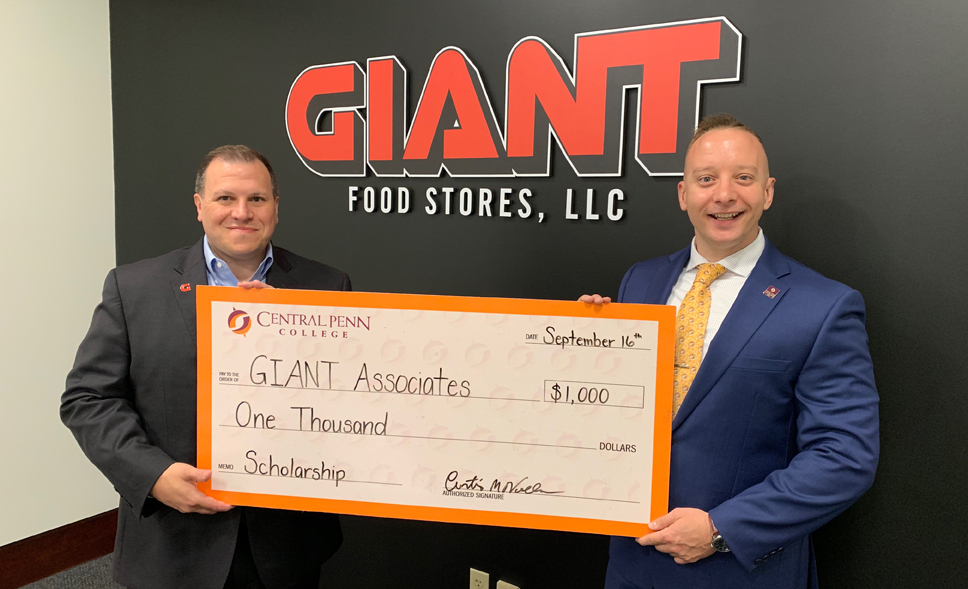 How to Apply
"By partnering with an established educational institution like Central Penn College, we're helping our associates achieve academic success and a better life for their families, but we're also helping create stronger communities, and that's something we're incredibly proud to be able to do."

– GIANT Food's Brian Wanner who graduated from Central Penn in 1990