Take A Closer Look at Central Penn College
At Central Penn College we are striving to provide you with the same experience you'd receive at our traditional "Closer Look Weekend."
Members of our admissions team, financial aid, athletics, student services department, faculty and staff have recorded virtual question and answer sessions for you.
We understand that you've been asked to adjust to the "new normal" and many traditions are changing. It's our goal to provide you with the same experience — just in a digital format!
Remember, you're strong. You're resilient. You're a future Central Penn Knight and you're destined for greatness!
As a token of our appreciation for our future knights… we'll be mailing out Central Penn College Welcome Packs full of swag soon.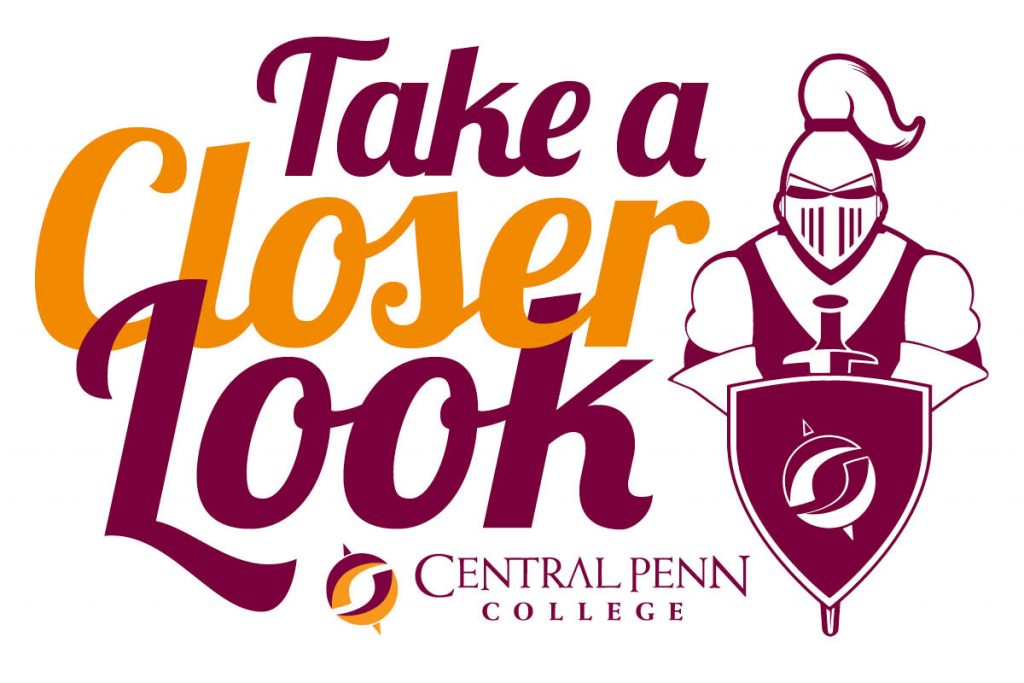 A Message from Central Penn College's President
Admissions Team Q&A
Hosts: Lisa Seifert & Kelly Fox & Counselors
Join our Admissions team for a welcome and instructions on how to get across that finish line and start as a student at Central Penn College. Ask questions, get answers, and tips on succeeding as a student.
Athletics Q&A
Hosts: Kasey Hicks & Coaches
Interested in playing basketball, baseball, soccer, or something else for Central Penn? Meet some of our coaches, ask questions, and learn more about the programs.
Residence Life Q&A
Hosts: Lindsay Garber, Brian Christiana & Bri Kondas
Can I bring candles? How can I find out my roommate assignment? Hear the do's and don'ts of living on campus at Central Penn College. Meet our two of our Residence Life staff and alumni, Brian Christiana and Bri Kondas, and ask them any and all of your questions.
Student Panel
Host: Curtis Voelker
Panelists: Parker R., Nda S. and Amanda S.
Get inside information from some of the people that know Central Penn College the best – our students. Sign in to hear from our panel of students on what life as a college student is like. Here about their experiences and why they choose to study at Central Penn College.
Student Services Q&A
Hosts: Megan Peterson, Caitlin Copus, Tom Palmieri & Megan Rehm
Sometimes the support you get outside of your studies can be just as important as what you are getting inside the classroom. Central Penn College prides itself of having some great resources to help you succeed during your time here. Get an overview of our Multicultural Affairs office, counseling, advising, and learning center. You can also take time to know the staff that support these offices and ask any questions you might have before arriving on campus.
Student Activities Trivia
Hosts: Adrienne Thoman & Kasey Hicks
It's time to have some fun and play Bingo and Trivia with our Dean of Student Engagement, Adrienne Thoman, and Athletic Director, Kasey Hicks. Participate and get a chance to win some gift cards to our school store and other online stores. You will also get an overview of our student clubs and activities, feel free to ask questions in the chat while we play.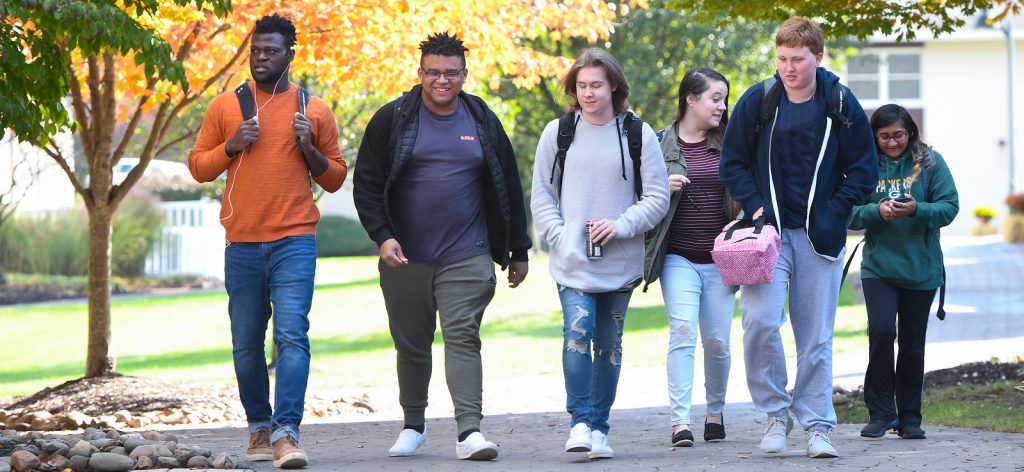 School of Nursing and Health Sciences
School of Humanities
Career Services
Virtual Campus Tour
School of Business and Pro. Studies
Activities & Athletics
Students & Alumni
Virtual Dorm Room Tour
Additional Information
Schedule a Virtual Financial Aid Meeting
Are you still working on planning your finances to attend Central Penn College? There is a lot to know, but lucky for you, we are here to help! Schedule a phone call or virtual meeting with Kelly Fox, our financial planning coordinator who works with our traditional admissions team to assist first-time freshmen through the financial aid process.
Click Here to Schedule a Meeting
Important Dates
Friday-Saturday, August 7-8: Men's Leadership Retreat
Saturday, October 17: Fall Harvest Festival/Homecoming Dance
Saturday, November 7 – 9: Women's Leadership Retreat