Trailing 4-0 at halftime, Central Penn College men's soccer team––despite 3 second-half goals––couldn't make up the difference against Christendom on Saturday. The visiting Knights lost 6–3. Central Penn, now 1-4-1, will face Crown College at home this Friday at 2 p.m.
In the opening minutes of the game, the Central Penn Knights appeared to be dominating, easily amassing more than 60% of the possession. However, those moments changed when the Christendom Crusaders opened the scoring just four minutes into the contest.
The Knights looked as though they were going to strike back, until the Crusaders added three more before the halftime intermission.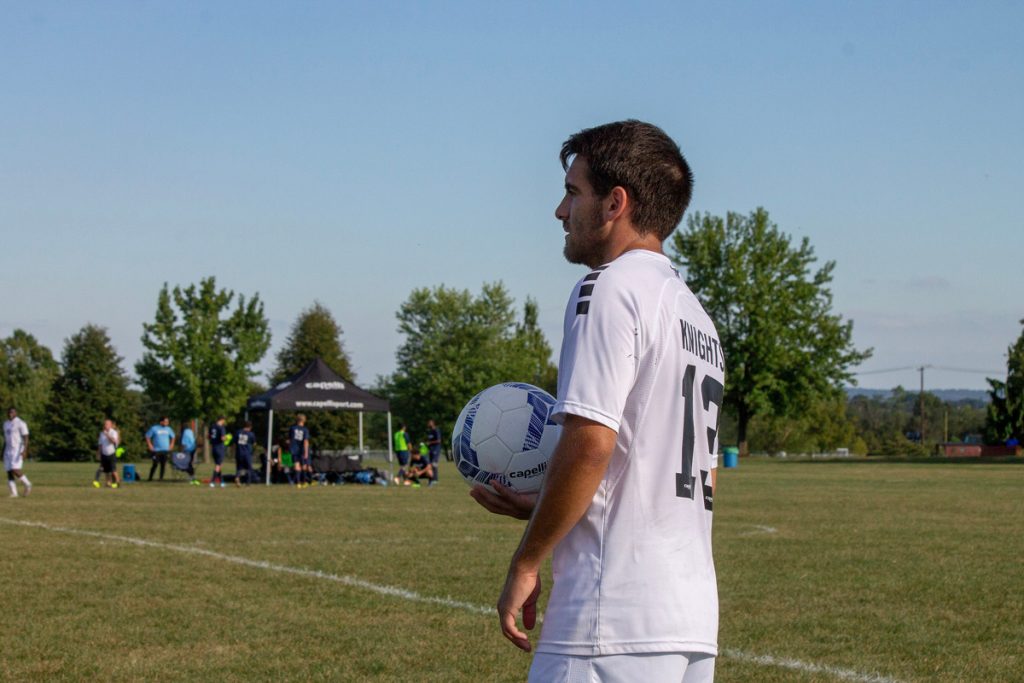 It did not take long for the Knights to open their scoring account in the second half, when Soufiane Issoufou found the back of the net following a penalty kick. Just five minutes later, Kyle Vargas found himself open at the top of the box, before scoring a goal from 25 yards out. The Knights looked as though they had found a way back into the game, cutting the Crusaders lead in half.
However, moments after Vargas's goal, the Crusaders struck twice to extend their lead to 6-2. It wasn't until the final seconds of the game, that Derek Pine scored, after heading the ball in from six yards out.
"It might sound like a broken record, but we are so close," said Head Coach Dustin Wise. "Over these last three matches we have found a way to score, but the defense has shown flaws."
Although the Knights had more shots than the Crusaders, they were unable to capitalize on their chances.
"I am encouraged by the way we are fighting and not giving up, especially after trailing by four goals, but we still have a way to go to get where we want to be," said Coach Wise.
The Knights return to the field on Friday, when they face The Crown College, 2 p.m., at Adams Ricci Park.
By Dylan Kleintop, Assistant Coach