Information about the Coronavirus (COVID-19)
Central Penn College's leadership team is closely monitoring the latest information related to the 2019 novel coronavirus (COVID-19 or "coronavirus"). The college is working to ensure that you have current information to stay healthy. We will continue to update this page, as new information becomes available.
Communication Timeline
Central Penn College has no known cases of coronavirus at this time.
What is a coronavirus?
Coronaviruses are a large family of viruses, some causing illness in people and others circulating among animals, including camels, cats and bats.
What is 2019 novel coronavirus (COVID-19)?
The 2019 novel coronavirus (COVID-19) is a new virus that causes respiratory illness in people and can spread from person-to-person. This virus was first identified during an investigation into an outbreak in Wuhan, China.
What are the symptoms of COVID–19?
They are similar to the flu:
Fever
Cough
Congestion, including runny nose or stuffy nose
Difficulty breathing
Severe weakness
Pneumonia
Symptoms may develop rapidly and be much more dramatic than a "typical" cold. If you have any of these symptoms, you should contact your healthcare provider. Avoid contact with other people.
How can the coronavirus spread?
Human coronaviruses spread just like the flu or a cold:
Through the air by coughing or sneezing
Close personal contact, such as touching or shaking hands
Touching an object or surface with the virus on it
Occasionally, fecal contamination.
Prevention
Good personal hygiene is key to preventing the spread of the disease. The Centers for Disease Control and Prevention recommends:
Wash your hands often with soap and hot water for at least 20 seconds, especially after going to the bathroom; before eating; and after blowing your nose, coughing, or sneezing. If soap and water aren't readily available, use an alcohol-based hand sanitizer with at least 60% alcohol.
Avoid close contact with people who are sick.
Avoid touching your eyes, nose and mouth.
Stay home when you are sick.
Cover your cough or sneeze with a tissue, then throw the tissue in the trash. If you don't have a tissue, cough or sneeze into your elbow, not your hand.
Clean and disinfect frequently touched objects and surfaces using a regular household cleaning spray or wipe.
Emergency Preparedness on Campus
Emergency preparedness is a critical focus for Central Penn College. As always, any urgent communications to the campus community would be sent through CP Alerts, a campus-wide notification system that generates phone calls, text messages and emails to students and employees in the event of an emergency.
If you're not signed up, login to the portal on My.CentralPenn to register for CP Alert notifications.
If a need arises in the future, on-ground classes could be taken remotely via Blackboard, Central Penn's online learning portal.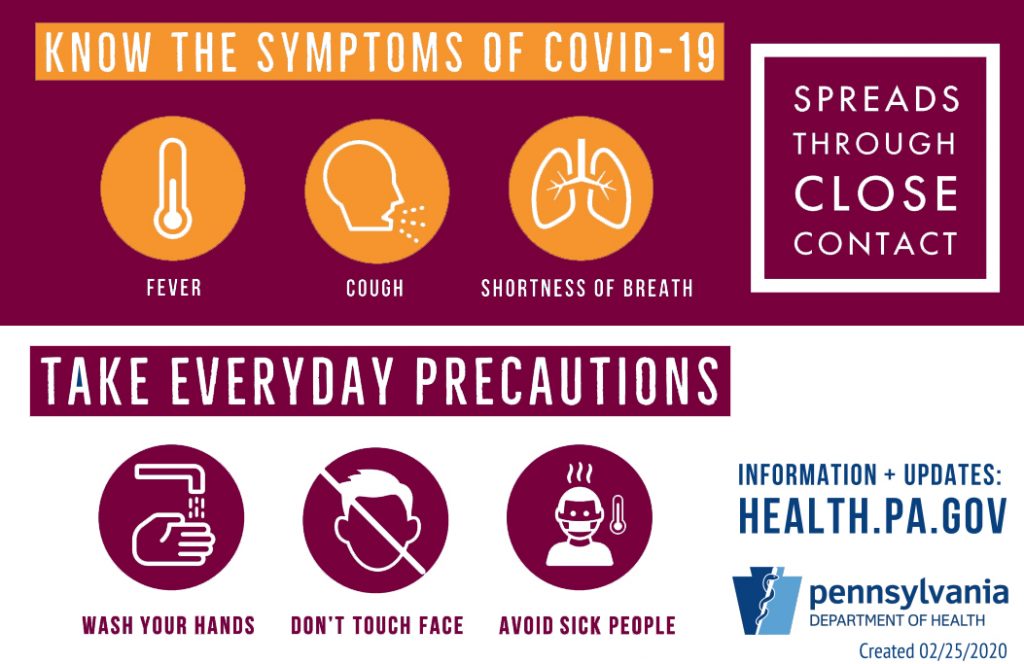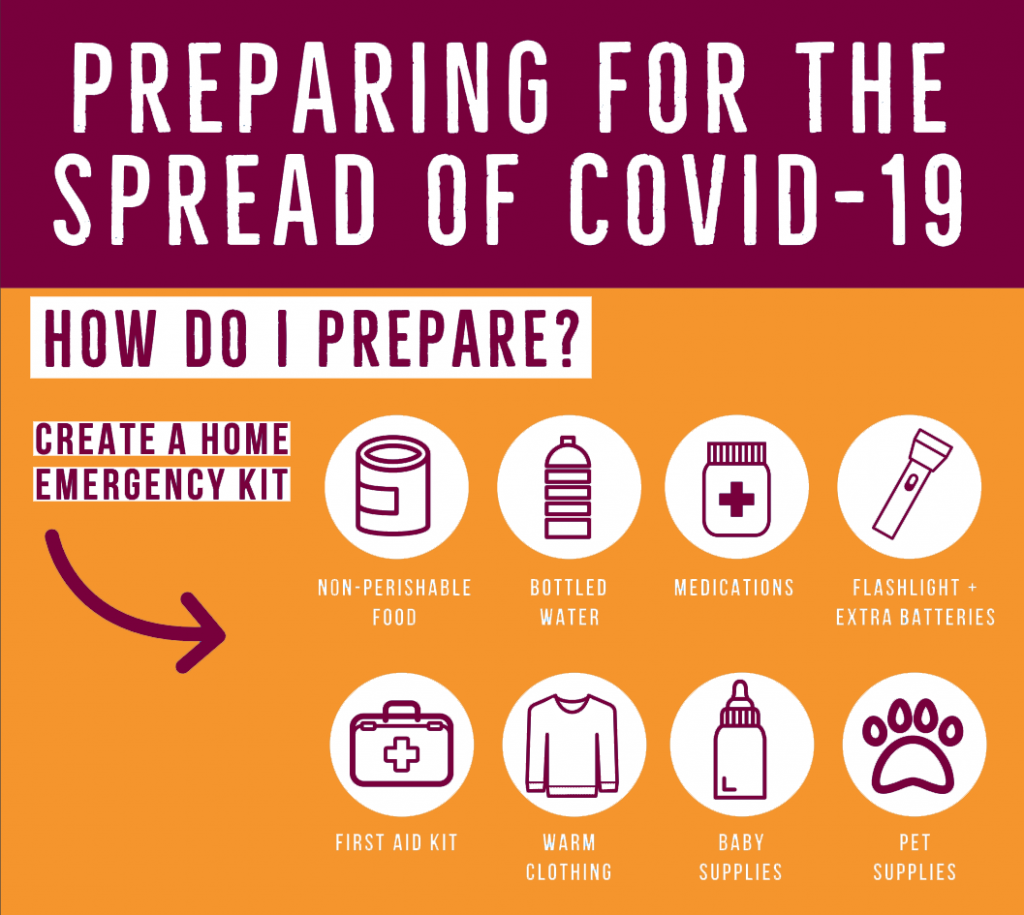 Conference Center Information
The health and safety of our guests and the community is our top priority. Given the current concerns related to COVID-19 we will be closing the Central Penn College Conference Center from March 20 through April 5, 2020. The college's leadership team is continually monitoring the situation. As additional information is made available it will be located here.