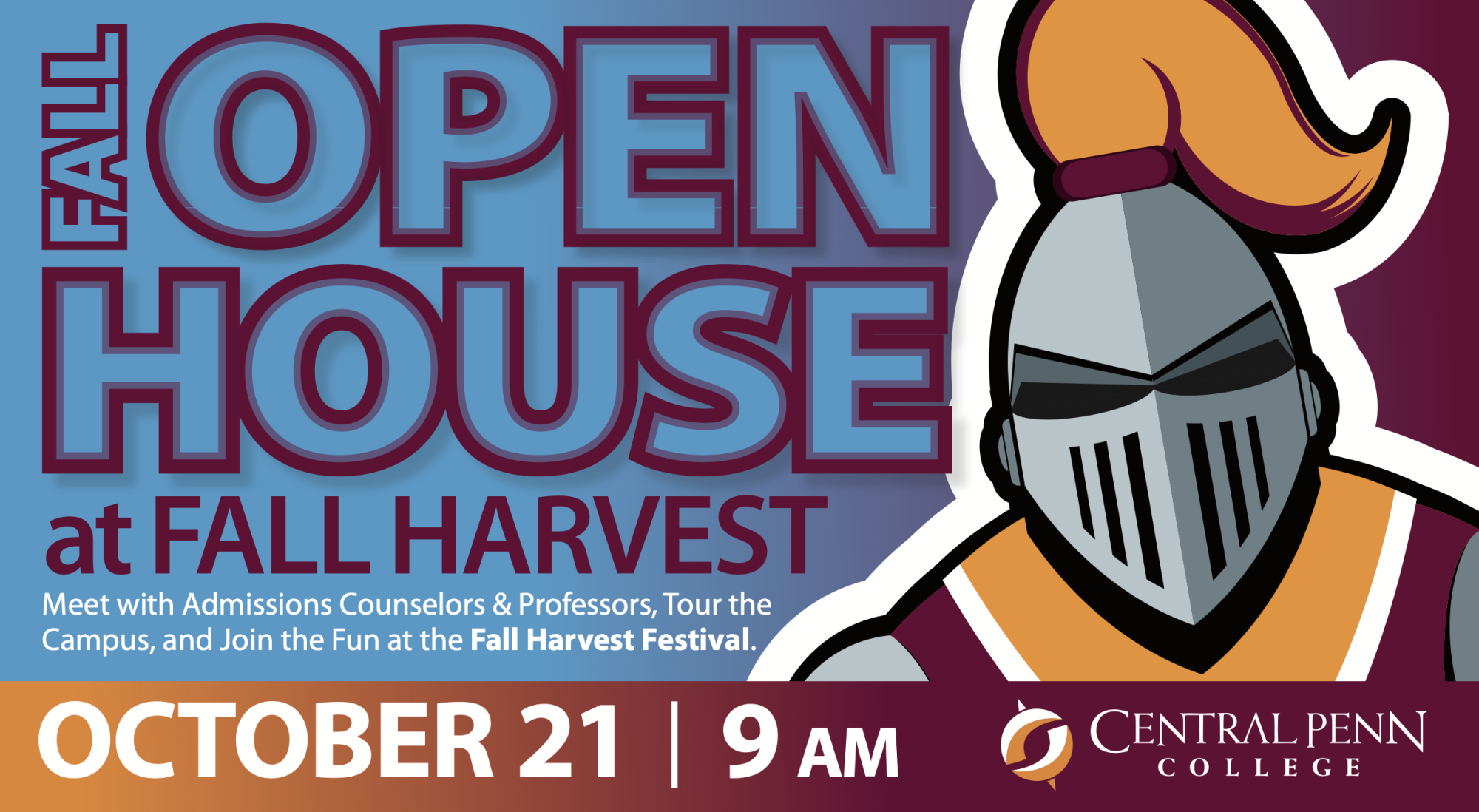 Central Penn College's Open House and Fall Harvest Festival
We look forward to welcoming you to the Central Penn College campus for our Light up the Knights Open House!
Following the Open House, stick around to enjoy our annual Fall Harvest Festival from 10 a.m.-2 p.m. There will be games, food trucks, live music and over 100 vendors in attendance to celebrate all things fall on our beautiful campus. This is a family-friendly event so bring guests along!
Event Agenda
8:30 a.m. – 9:15 a.m. – Check In & Breakfast
9:10 a.m. – 9:15 a.m. – Welcome Address
9:15 a.m. – 9:45 a.m. – Admissions and Financial aid presentations 
9:45 am – 10:00 am – Mock Trivia Game Show with Prizes
10 a.m. – 10:20 a.m. – Scavenger Hunt Campus Passport, Explore Fall Harvest, Q&A,
10 a..m – 11:45 a.m. – Tour house open for visits
Important Information
Parking is available in the Conference Center lot next to the ATEC at 600 Valley Road, Summerdale, PA 17093 or just across the street.
Arrive early to check-in at the ATEC building in the main lobby (main entrance from the parking lot across the street). Look for signs!
Bring your questions and don't forget your guests (all are welcome!)
Find directions to campus and a map here.
Want to save time and skip your in-person interview? Fill out our "Getting to Know You Form."
Register Now