90.5% of Central Penn College Grads Are Working in their Chosen Field or Continuing their Education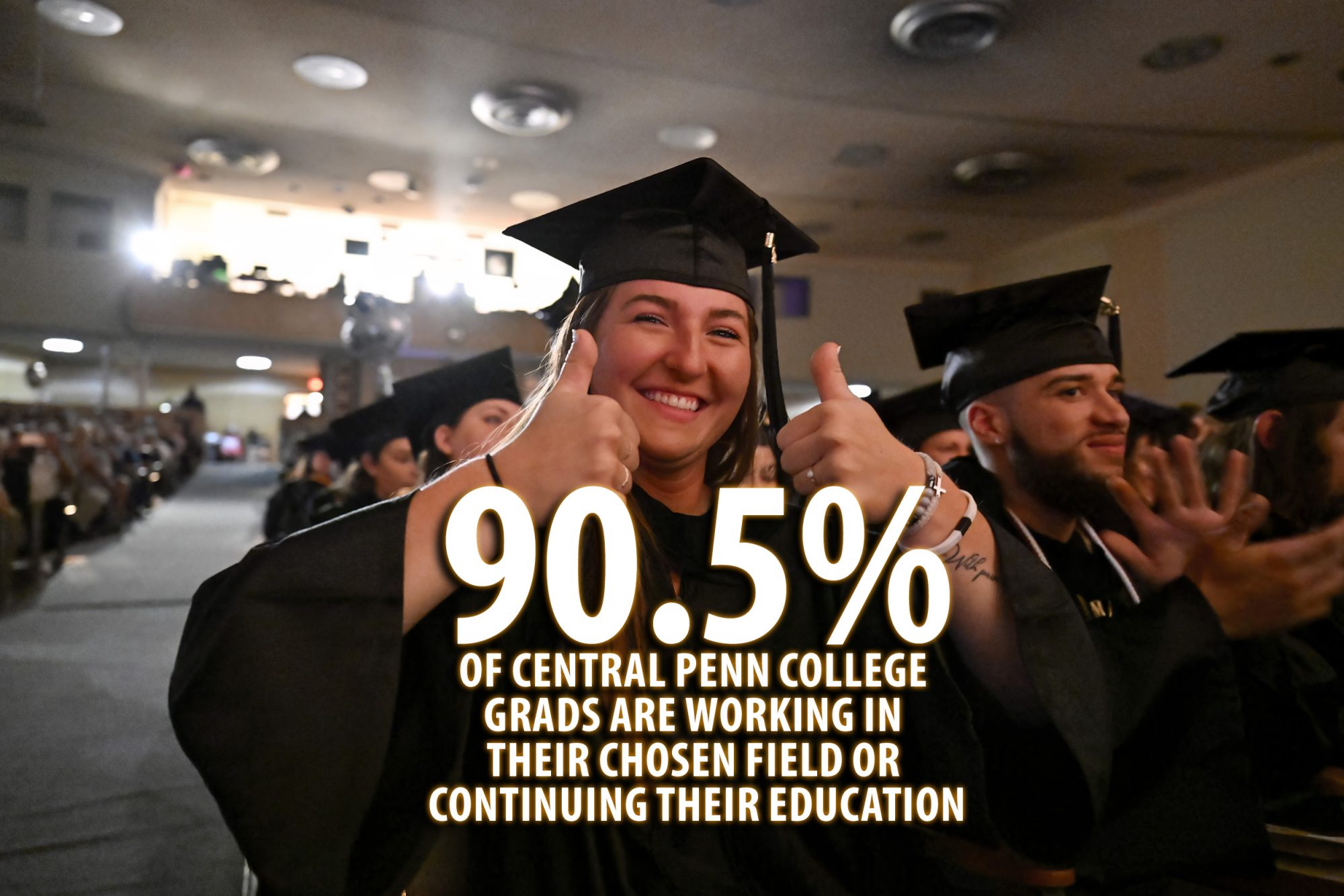 In a data-based barometer of student success, Central Penn College's Graduate Surveys for the class of 2022 reveal that more than 90% of Central Penn's graduates are either working in their field or continuing their education within a year of graduation. This impressive achievement represents the second highest job placement rate in the past 14 years, missing by only a tenth of a percentage point the highest-ranking year –reported for the class of 2019.
"For decades, we have considered the employment and continuing education data in the One-Year Report to be our 'report card' as an institution, and one of our more significant means of assessing how we are living up to our mission statement," Dr. Linda Fedrizzi-Williams, Central Penn College President, said. "These numbers provide the statistical validation for what we already see first-hand on our campus and in our Central Pennsylvania community: we are educating the next generation of workers and achievers exceptionally well and matching them in impressively high numbers for the jobs of today and tomorrow."
The report also showed that 97.1% of Central Penn graduates were employed in some capacity or continued their education. In its Five-Year Survey, 62% said they were "very satisfied" with their Central Penn College education, and 38% were "satisfied," with no respondents reporting dissatisfaction in the surveys.
"While the need for a college degree is drawing some skepticism in today's world of rising student debt, it is so self-affirming that a Central Penn College education is clearly producing measurable success and changing lives for the better for our graduates," Dr. Fedrizzi said.