Acting Secretary of Education Learns how Central Penn College is Meeting Workforce Needs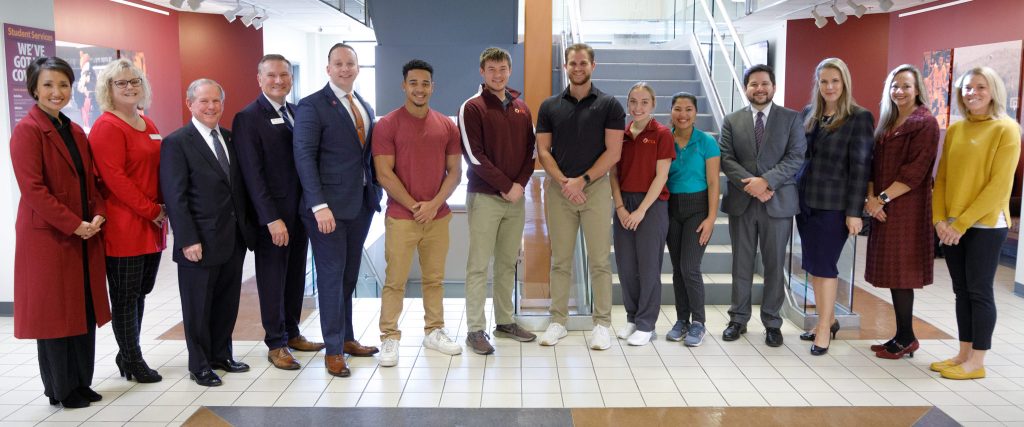 Central Penn College Shows Acting Secretary of Education Eric Hagarty How They Are Meeting Workforce Needs And Helping Students Succeed
The state's Acting Secretary of Education Eric Hagarty toured Central Penn College in Cumberland County on Friday to see first-hand how higher education is adapting to changing workforce needs and working to make college more affordable and accessible for students, especially for working adults, first-generation college students, and those from under-served communities. He was joined by state Rep. Patty Kim (D-103) and other state officials.
The tour, led by College President Dr. Linda Fedrizzi-Williams, included a stop in the Physical Therapy lab, where several students demonstrated an electrical stimulation (e-stim) machine, followed by a visit to the Esports lab, where the acting secretary met members of the college's national championship Rocket League team –who captured a national title in only their first year as a varsity team.
He also visited the Super Suites on campus, which are part of the college's attractive Housing Scholarship, a $23,000 value, awarded to full-time students in good academic standing. He closed by watching an award-winning video in the Capital Blue Cross Theater on how the 141-year-old college is working to change lives for students who are seeking a safe and secure family atmosphere.
"We were honored to have Secretary Hagarty on campus and grateful for this opportunity to showcase all the ways we are working to expand opportunities for our students," Dr. Fedrizzi-Williams said. "He spent a great deal of time talking with students and listening to their goals, and we deeply appreciate his willingness to partner with our colleges and universities to meet students where they are and give them the array of supports they need to succeed."
"We are fortunate to have the seat of state government so close by, and our state leaders so engaged and willing to work with us to improve the lives of our students," she added.
"Pennsylvania's postsecondary institutions prepare learners of all ages to graduate and pursue meaningful, family-sustaining careers in a vast array of fields and industries," said Acting Secretary Hagarty. "The innovative programs being provided in colleges and universities across the commonwealth, like those happening at Central Penn College, are preparing today's students for the workforce of tomorrow."