Central Penn Alumna & Sandra Day O'Connor Scholarship recipient Angela Hollingsworth
In 2019 Central Penn College Legal Studies alumna Angelina Hollingsworth was awarded the Justice Sandra Day O'Connor Honors Scholarship from New England Law in Boston. O'Connor made history in 1981 when she became the first woman appointed on the United States Supreme Court.
The scholarship–– valued at more than $147,000––covers the full cost of tuition during her three years of law school at the Massachusetts institution.
Hollingsworth graduated with a bachelor's degree in legal studies from Central Penn College in June of 2019. Soon thereafter, she moved from her home in New Holland, Pa., to the Boston area to pursue her law degree.
We were recently able to catch up with Angelina to get an update on law school.
"Since moving to Boston and starting at New England Law life has been a whirlwind. I am entering my last year of school and I feel like it has gone by so fast. Though there have been ups and downs, overall, I have gained so much knowledge and perspective, that I have loved every minute of law school," she said.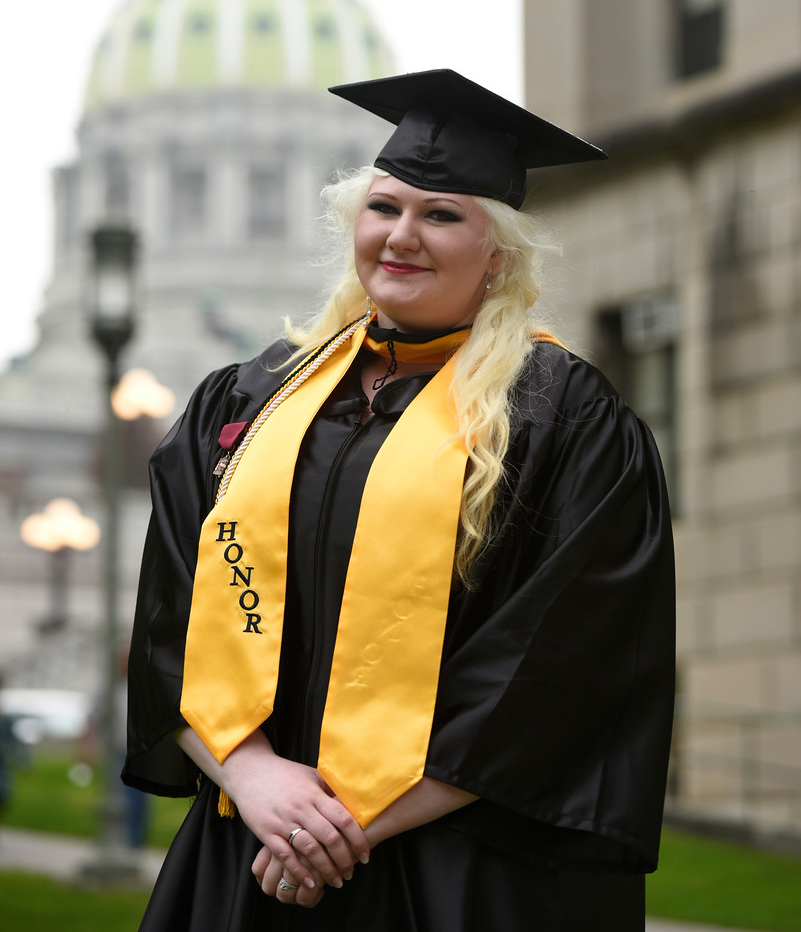 "I just want to thank my professors for all that they taught me," said Hollingsworth, who enrolled in the college during the 2017 spring term.
"I do owe Central Penn College a lot of credit for preparing me for law school."
While completing the legal studies program, Hollingsworth earned valuable, real-world experience by interning at the Federal Public Defender Office in the Capital Habeas Unit in Harrisburg. In that position, she worked on a death row case and trial that reached the U.S. Supreme Court.
During her time as a legal studies student at Central Penn College Hollingsworth also volunteered as a court-appointed special advocate (CASA) in Lancaster, representing the interests of children in foster care.
"Angelina was a dedicated and driven student, both in the classroom and outside of it," said Professor John DeLeo.
Learn more!