Central Penn College alumna Kristal Turner-Childs named to WITF Board of Directors
Harrisburg Regional Chamber: WITF announced that seven local community members would formally offer their expertise to WITF by volunteering for the WITF Board of Directors or Community Advisory Board. Three new members were elected to the WITF Board of Directors, which is responsible for governance, setting policies and the overall direction of WITF. Four new members joined the WITF Community Advisory Board, where they will assist WITF to ensure the content and services provided are relevant and continue to meet listeners' and viewers' needs.
The newly elected board members are Jen Gilburg, senior director of strategy and general manager of test and measurement at TE Connectivity, James Hoehn, regional president of PNC Financial Services Group and Kristal Turner- Childs, Pennsylvania State Police major and director of forensic services. The three new members join a regional board of 28 influential community leaders who govern and guide the mission of WITF, "to strengthen our communities by connecting us to each other and to opportunities for lifelong learning."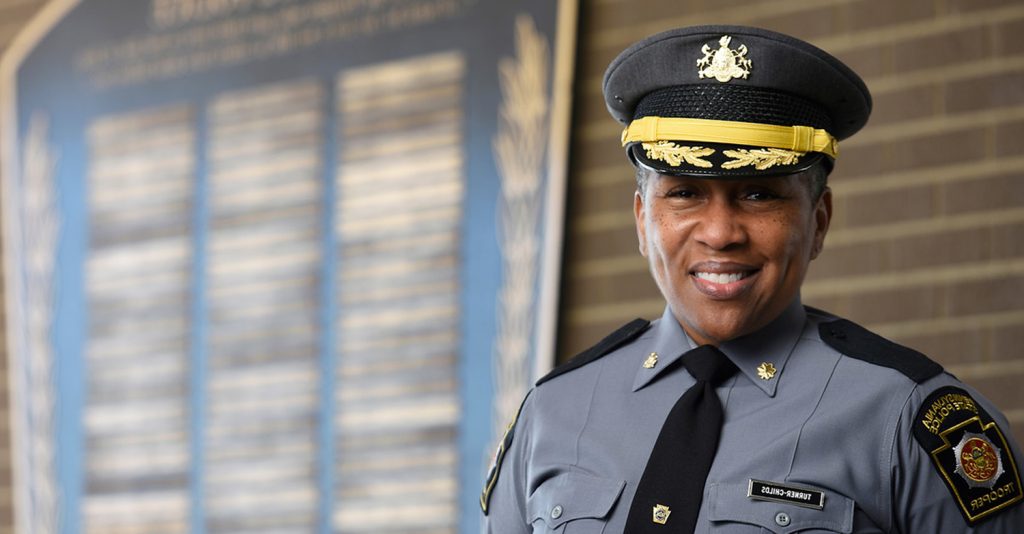 Kristal Turner-Childs, a member of the Pennsylvania State Police since 1988, is the first African American female in the history of the Pennsylvania State Police to command a troop. As the second African American female to obtain the rank of Major, she is currently the Director of the Bureau of Forensic Services. Turner-Childs earned a bachelor's degree in Criminal Justice from Elizabethtown College and a master's degree in Organizational Leadership from Central Penn College. She is a graduate of the Northwestern School of Police Staff and Command and the FBI National Academy. Turner-Childs is the owner of Eyes Wide Open LLC., a company she developed to empower women to take charge of not only their physical health but their mental and spiritual health. Turner-Childs is the recipient of numerous awards which include: the Athena Award, NCBW Trailblazer Award, the Greater Harrisburg YWCA Woman of Excellence, Person of the Year by the Central Pennsylvania Chapter of National Organization of Black Law Enforcement (NOBLE), and Omega Psi Phi Fraternity, Kappa Omega Chapter, Citizen of the Year Award.
WITF is a trusted provider of public media news and programming for approximately 2.3 million citizens in 19 counties of Central Pennsylvania, encouraging children and adults to Live Inspired®.  A member station of PBS and NPR, WITF's media services include public television (WITF TV and WITFK PBS KIDS 24/7), public radio (WITF 89.5 & 93.3), websites (including witf.org, TransformingHealth.org, PaPost.org, stateimpact.npr.org/Pennsylvania, and ExplorePAhistory.com), and a production services division (Media Solutions). WITF's mission is to strengthen our communities by connecting us to each other and to opportunities for lifelong learning. WITF engages minds and enriches lives. For more information, visit witf.org.