Central Penn College and Carlisle Area Chamber partner on scholarship
Central Penn College is pleased to announce that through our Corporate/Community Partnership program, members of the Carlisle Area Chamber of Commerce are now eligible to receive a $1,000 scholarship.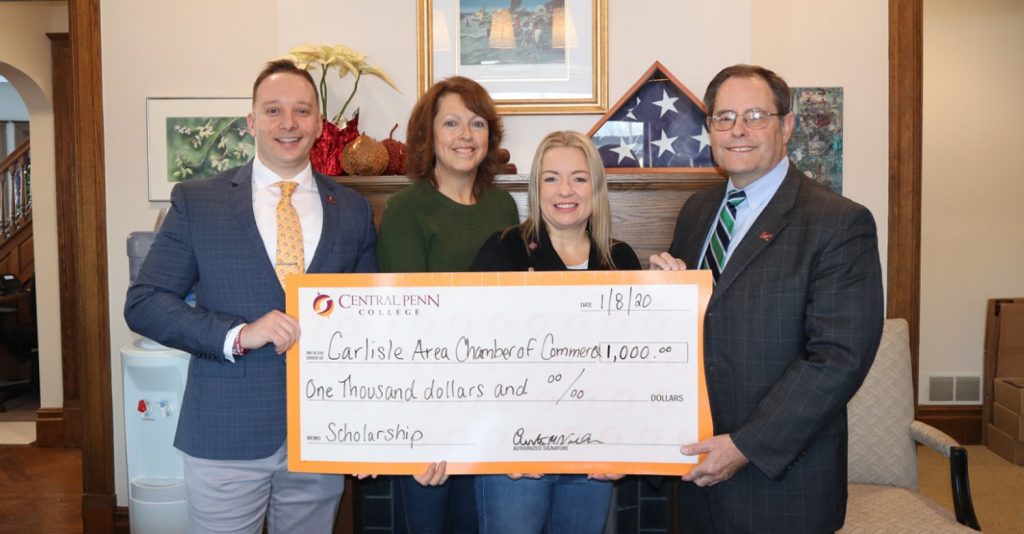 "We recognize that there are members of the Carlisle Area Chamber whose employer currently doesn't offer a tuition reimbursement program," said Curtis Voelker, the college's community relations coordinator. "This new scholarship is specifically for them."
For more than 100 years, Central Penn College has been a leader in career education, with a focus on business, legal studies, healthcare, IT, communications and criminal justice.
The $1,000 scholarship will be available to three Chamber members per calendar year. To apply, Carlisle Area Chamber members should complete their free application at www.centralpenn.edu/apply. During their admissions interview, they should mention that they belong to the Carlisle Area Chamber.
"If your company does offer a tuition reimbursement plan and has partnered with Central Penn, you would be eligible for a $1,000 scholarship through your employer," said Voelker. "Many Chamber members either work for a small company or are self-employed, so they, too, can now benefit from Central Penn's $1,000 scholarship program."
More than 100 regional companies, organization and government agencies have partnered with Central Penn College on this innovative program. For more information, visit Centralpenn.edu/community-partners.