Central Penn College Athletes volunteer with Native School in Harrisburg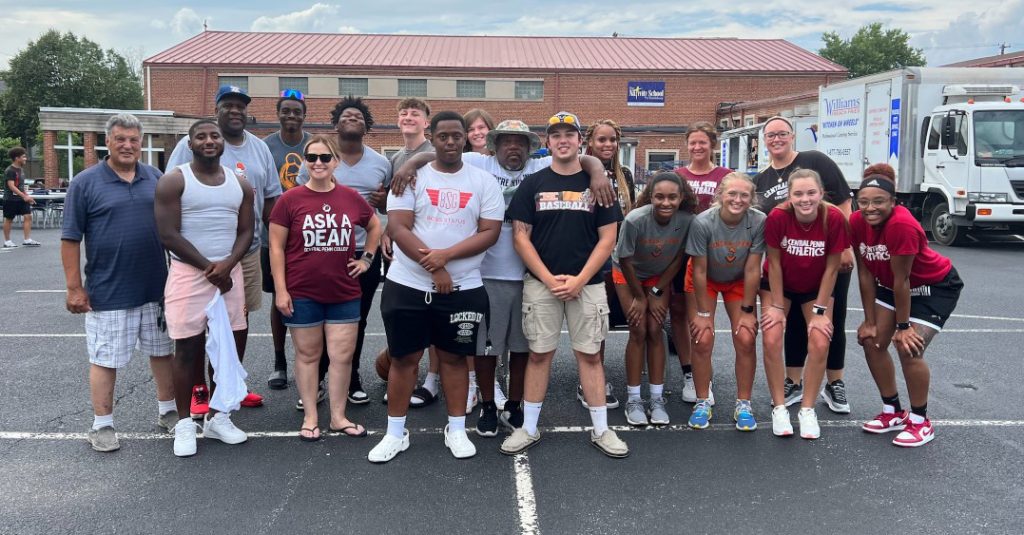 On Friday, July 8, Central Penn College athletes volunteered their time at the Nativity School of Harrisburg's 20th Anniversary Community Event. The college has an ongoing partnership with the Nativity School to collaborate on mentorship programs and educational inspiration. The two organizations also share athletic facilities. 
Members of the men's and women's basketball and baseball teams donated their time and helped to run face painting, cornhole, hot shot basketball and football toss stations. The event drew a large crowd of local children and their families from The City of Harrisburg. "Seeing the community come together was a lot of fun. It felt good to give back to those who are also helping our programs in many ways" says Sydney Bubb, a member of the women's basketball team.
Collaborating on community service projects is a core element of the Central Penn College athletic programs. The college and its teams are always looking for opportunities to give back. "Seeing the kids smile and knowing we are helping to create that is all I need," says Nate Jean-Phillipe, the captain of the men's basketball team.
For more information on how to "team up" with Knight Nation, contact Athletic Director Kasey Hicks at KaseyHicks@centralpenn.edu.