Central Penn College Fall Intramural Recap
Although our Central Penn sports teams were on hold, intramural sports were alive and well. Just before midterms, students got to kick back and take their shot at some friendly inter-campus competitions.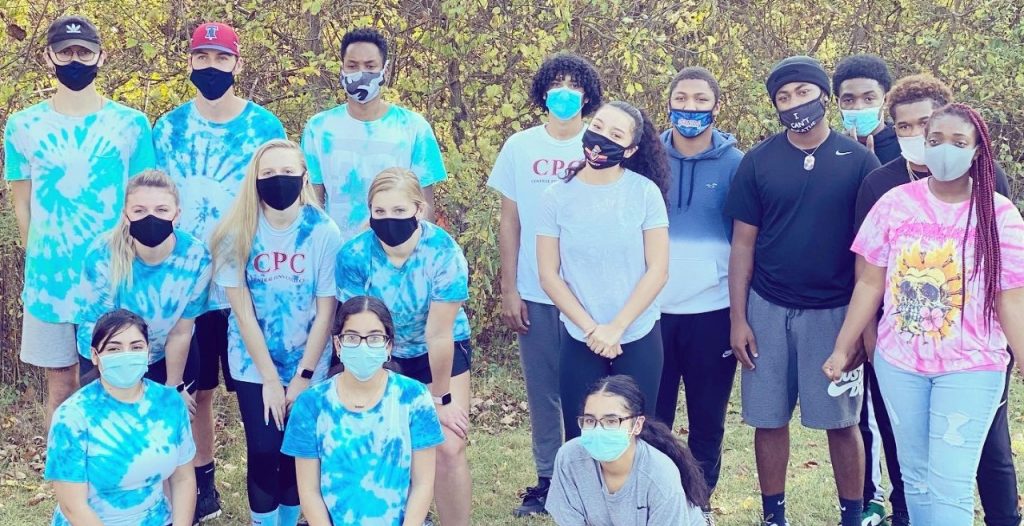 With nice weather holding strong through the halfway point of the term, these competitions were a great way to reduce students' stress (i.e. for midterms) and remind them that no matter what summer is not over yet. These Intramural events, offered by the Athletic Department, also encouraged new students to get involved on campus, meet new people, and develop bonds with other students and faculty. These competitions also were a great way to keep students active and have some fun.
First up? Kickball. On Oct. 21, a highly competitive kickball tournament was held between four teams. This tournament was one of our most successful with more than 42 participants and a total attendance of 58 students who stopped by to enjoy the event. Congratulations to the winners of the kickball tournament—Team Big Dawgs!
A Basketball Hot Shot tournament ran the following week. Even with cloudy skies and a little early rain, students were pushing to give it a go in the hot shot competition. Hot Shot is a one-minute timed shooting competition. Each student was timed for 60 seconds and ran around to different spots on the court worth elevated points. The harder the shot, the more points awarded. Through several rounds of competition, the winners of Hot Shot narrowed down to Jared Rivera taking first place and Freddy Bahr close behind in second!
We're not done yet! Back by popular demand, another Sand Volleyball tournament ran on Nov. 5. Our two sand volleyball tournaments had more than 67 students in attendance and everyone shared a bunch of laughs! Tough games were played between teams like the Sinoloa Knights, Thurst Trap, All about that Ace and Team Big Dawgz. Students played a best of three match and, even with some very close scores, Team Big Dawgs came out on top again—taking home another Intramural championship and an additional prize from the Athletics prize bin!
All of these events were equally exciting with much sweat and competition throughout the weeks. With the number of participants who came out to play and show their support, it goes to say that these sports were greatly enjoyed on these beautiful days. As a current student, it is truly warming to see that there were tons of students attending and engaging in the same way from the sidelines. We all had a lot of fun!
The purpose of having these intramural competitions was to encourage students to have fun and take some leisure time for themselves before their midterms. Sports have a way of bringing people together and that is exactly what these tournaments did in a time when it is needed most on campus. A big congratulations goes out to the winners and thank you to everyone who came out to support and participate!
By Amanda Shaw, Student Worker