Central Penn College Gamma Beta Phi inductees – February 2021
Thirty-eight Central Penn College students were recently inducted into the Gamma Beta Phi (GBP) Society, a national collegiate honor society, in a virtual ceremony. Conducting the ceremonies via Zoom were club officers Crystal Rinker, Michelle Surynt, Leslie Heimbaugh, Cierra DeWalt and Tabitha Dougherty, guided by club advisors Adrienne Thoman and Lucy Hunsberger.
Please join us in celebrating the new members:
El-kezia Acheampong
Christopher Anderson
Matthew Bixler
Valerie Coleman-Frantz
Desiree Denson
Ashley Dent
Quinn DeVage
Blaise Diehl
Michelle Donaghy
Ray Duzan
Sunni Elmore
Sara Engle
Emilia Marlyn Engle
Shirley Fields
Fawn Fix
Sydney Griffiths
Jessica Hein
Kristin Henderson
Hailey Heverly
Amanda Kratzer
Jessica Lahr
Brett McCoy
Jessika Mead
Kevin Mejia
Jennifer Nicrone
Babatomiwa Osibodu
Sommer Perez
Bobbi Phillips
Milka Sarai Ramos-Sime
Wendy Reed
Alisha Renz
Audria Sanford
Jonathan Saurman
Anne Sharp
Saliha Siddiqui
Josh Sooy
Erica Vocco
Jenna Wieder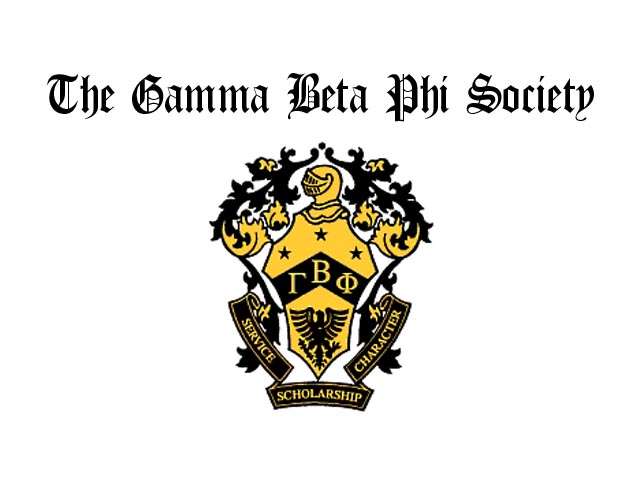 Students can join the society by earning a 3.3 cumulative grade point average and successfully completing 12 credits at Central Penn. Congratulations to this year's inductees!
Gamma Beta Phi has chapters all across the United States. It regularly inducts thousands of academically excellent students who share its mission of promoting education and providing community service to their colleges and communities. The society has made a major impact all across America.