Central Penn College Hires New Women's Soccer Coach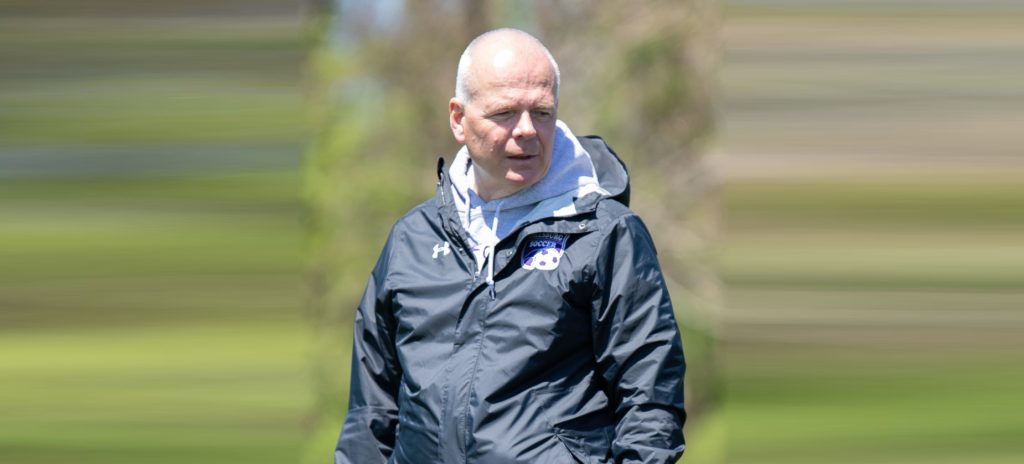 Central Penn College (CPC) has tapped a former Penn State Harrisburg soccer coach to lead its women's team.
CPC Athletic Director Kasey Hicks recently announced the hiring of Rudy Grubesky, who has compiled a long career in law enforcement and was most recently the assistant women's soccer coach at Penn State Harrisburg.
"Rudy has many years of coaching experience and has found continued success within the game," Hicks said. "He comes to Central Penn with a strong desire to help student-athletes succeed. What makes him special is his desire to see these young ladies shine off the field and develop strong life skills through the game of soccer. I am thrilled to have him as a part of our team and excited for the future of our women's soccer program under his leadership."
Grubesky has been coaching at the college level for 10 years, and at the youth, high school, and college levels for more than 26 years. He has also served as the head coach for the Capital Area Region's girls' soccer teams, who participated in the Keystone State Games.
Coach Grubesky was named the Girl's East Region "Coach of the Year" by the United Soccer Coaches organization (formerly the National Soccer Coaches Association of America) and was presented with this prestigious award in 2017 at the NSCAA annual convention in Los Angeles.
He earned a Bachelor of Science degree in Secondary Education from Clarion University of Pennsylvania and a Master of Arts degree in Administration of Justice from the University of Pittsburgh. He graduated from South Park High School in the Pittsburgh area.
Coach Grubesky retired from the Pennsylvania State Police after 25 years of service. He was promoted several times and retired as the Director of the Training and Curriculum Development for the Municipal Police Officers' Education and Training Commission. He has been a professional in the criminal justice field for 35 years and was a police officer and law enforcement trainer in both Pennsylvania and Texas.
"Since I have a law enforcement and teaching background, I have always used sports to teach life lessons as well as soccer," Grubesky said. "I think it is important to emphasize teamwork, decision-making, discipline, respect for others, overcoming adversity, how to handle mistakes, striving for excellence, community service, and sportsmanship."
"I believe that it is also important to develop leadership skills, so we have a 'team of
captains.' Training sessions and soccer matches need to be safe, competitive, hard work, and fun," he added. "Players learn more when they are enjoying soccer. We will continue to develop their love of the game, so our players will have great memories about playing soccer while earning their degree at Central Penn College."
"I want to thank President (Linda) Fedrizzi-Williams and Athletic Director Kasey Hicks for entrusting me with building the women's soccer program at Central Penn College. I am honored to be the new women's soccer coach and I am looking forward to joining the Central Penn family. I am committed to working hard to get the program going again, so we can provide our student-athletes a great experience while playing soccer and earning their degree at Central Penn College."
Central Penn College offers varsity athletics in baseball, basketball, soccer, volleyball, esports and cheer, with cross country and track on the drawing board for 2023.