Central Penn College holds 2021 Commencement virtually
"Graduates, this is your moment… Go out and create your own opportunity," said Dr. Linda Fedrizzi-Williams, president of Central Penn College, during the college's virtual commencement held on Saturday, June 12, at 1 p.m.
Commencement Speaker Major Kristal Turner-Childs––Acting Deputy Commissioner of Staff, Pennsylvania State Police––talked about the power of persistence in the face of adversity and setbacks. Her message to graduates was a powerful one: "NO doesn't mean NEVER!"
"As a matter of fact, No's are temporary. Think of them as a comma or a placeholder. Because you have the power within you to change a NO to a YES," said Turner-Childs, who is the highest-ranking African American female officer in the Pennsylvania State Police.
She also is a graduate of Central Penn College, earning her master's of professional studies from the Summerdale-based institution in 2017. During the commencement ceremony, she was presented with an honorary doctorate.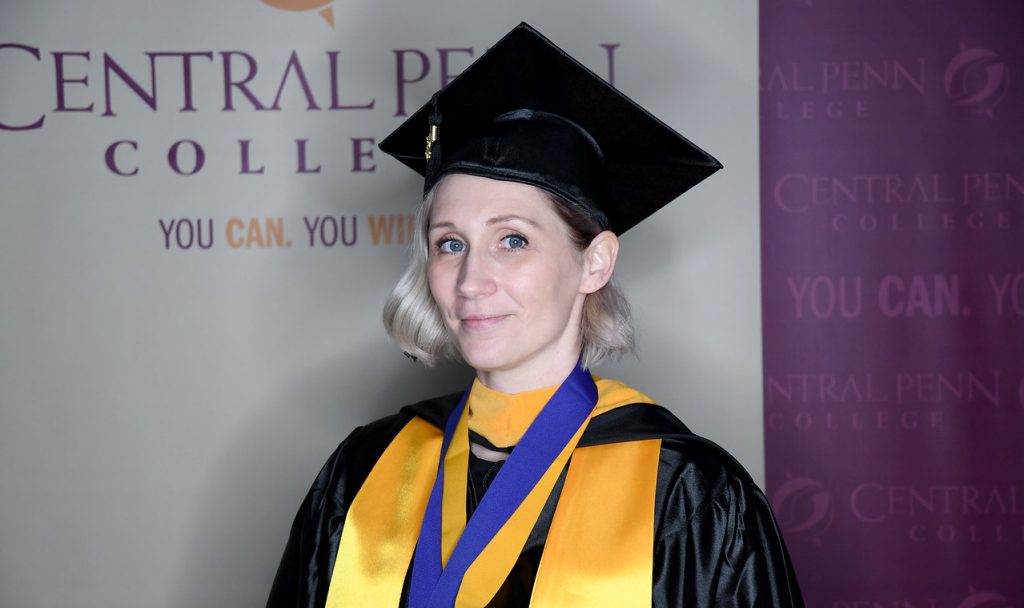 Overcoming Obstacles
The themes of empowerment and resiliency were touchpoints for all four speakers.
Valedictorian Sarah Long encouraged her fellow graduates to take control of their own story: "You are your own author, with the means to choose your journey and write your script."
Student Government President Michelle Donaghy commended this year's class for their tenacity: "You all went above and beyond to keep going, even when things got tough. You triumphed because you knew that achieving your goals doesn't pause," said the business administration major.
President Fedrizzi-Williams addressed the impact of the pandemic on this year's event: "I know this is not the commencement you envisioned… wherever you are viewing this virtual ceremony, I hope you are surrounded by people you love, people who helped you reach this moment of achievement."
She had high praise for the 300+ grads who completed their degrees despite the disruptions created by the COVID–19 virus. "While I am gratified at how well you have handled the challenges over this year," said the college president. "I cannot say I am surprised. After all, you are a Central Penn Knight, and Knights are resilient. We know how to adapt. We know how to accept challenges and push through them, and that is what you did."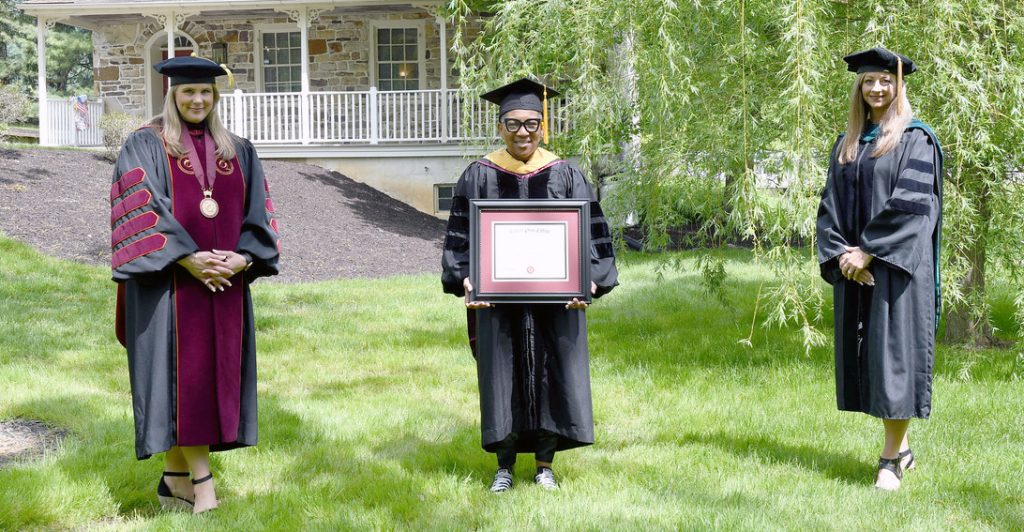 Keep Moving Forward
Major Turner-Childs shared a number of poignant examples throughout her professional life when she was told "no" and how she then used rejection and failure as fuel for future success. Her journey from a prison guard to a State Police Cadet was an eight-year process marked by repeated "NO'S," yet she continued to push herself forward.
"One year turned to 2-3-4-5," related Turner-Childs, "I took a promotion exam at the prison and was not selected… I took the test to become a Pennsylvania State Police Cadet. I didn't score high enough to move on in the process."
Over the years, she had gained weight, which proved to be another obstacle. To qualify for the state police, candidates must not only pass a written exam, but they also must successfully complete agility and body fat tests. Turner-Childs knew she had some work to do. She joined a gym and lost 70 pounds in a year.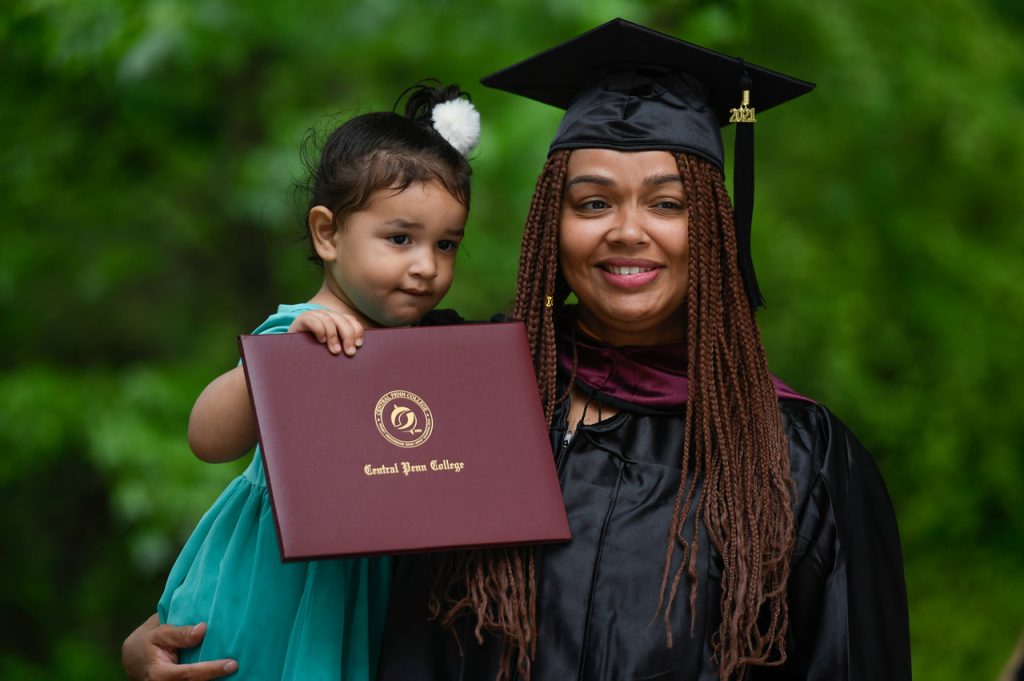 Good Isn't Good Enough
Finally, on her third attempt at the written state police exam, she aced it. The agility test was up next––she passed it. Last but not least, the body fat measurement… the threshold is 24%. Turner-Childs came in at 27%. So close, but still not good enough. The State Police rejected her once again.
In her address to graduates, she doesn't hold back her pain and disappointment. "I left the Academy. Embarrassed. Devastated. Humbled. Hurt. I thought, 'I can never win. Things never go my way.'"
This is the moment when many people might have given up, but not Kristal Turner-Childs. "I had completely overlooked all of the preparation I had done to get into the physical shape to even take the test."
She kept pushing herself. "I worked harder. I lost another 30 pounds in one month and returned to the Academy for testing. I passed all of the tests, and my body fat was down to 22%. Finally, the State Police said YES!"
The former prison guard––who is now the highest-ranking African American female officer Pennsylvania State Police––summed up her message of empowerment to all the graduates and their families watching the ceremony virtually via the college's website:
"Sometimes, when we hear NO, it just needs a little translation. NO means not yet… means you need more preparation… means you need to work on you, so that when you go after the desires of your heart, you are prepared to be received as your best self. As the HERO you were born to be!"
The Ceremony
The 75-minute event––streamed on the college's website––featuring the core elements of a traditional Central Penn commencement, including:
Remarks by President Fedrizzi-Williams
A guest commencement speaker
Acknowledgement of Central Penn graduates
Student Awards
Traditional "Pomp and Circumstance" music
Central Penn College graduated more than 300 students during the 2020–2021 academic year. Many students opted to submit photos and/or short videos, which were included as part of the hour-long ceremony.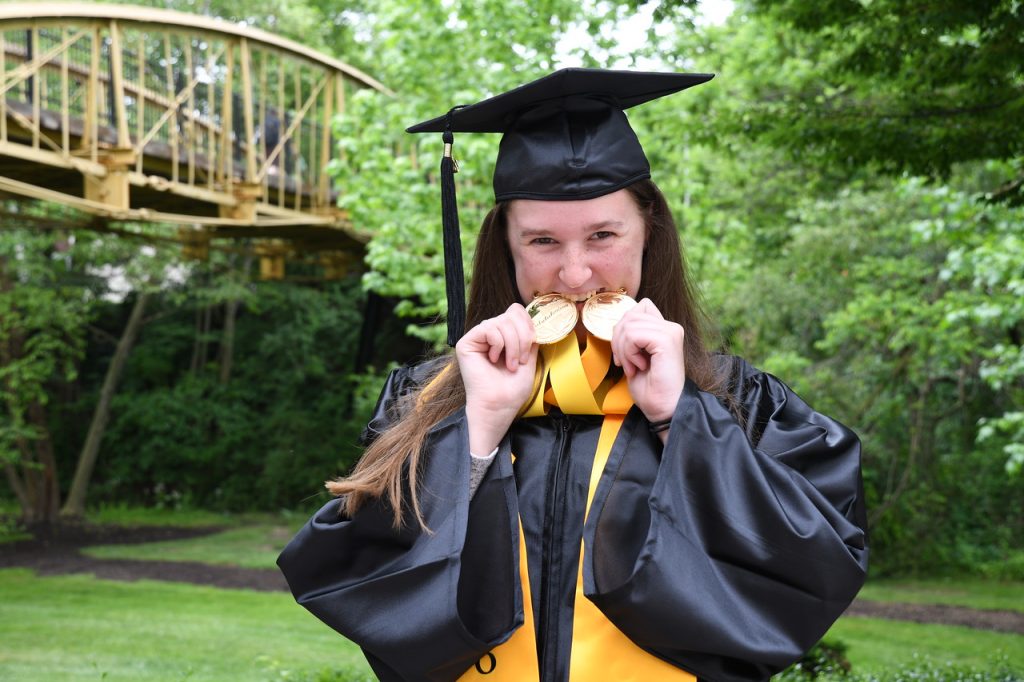 Graduating with Honors
Approximately 44% of Central Penn's 2021 class graduated with honors. "This is a testament to our students' commitment to excellence and achievement during an extremely challenging time," said Dr. Krista Wolfe, vice president of academic affairs at the college, who conferred the degrees on this year's graduates.
Founded in 1881, Central Penn College provides students with a career-focused education in a variety of disciplines, including business, accounting, I.T., healthcare, criminal justice, legal studies and more. The college offers bachelor's degrees in nine programs; associate degrees in 10 disciplines; and a master's in organizational leadership, as well as a growing number of short-term, certificate programs.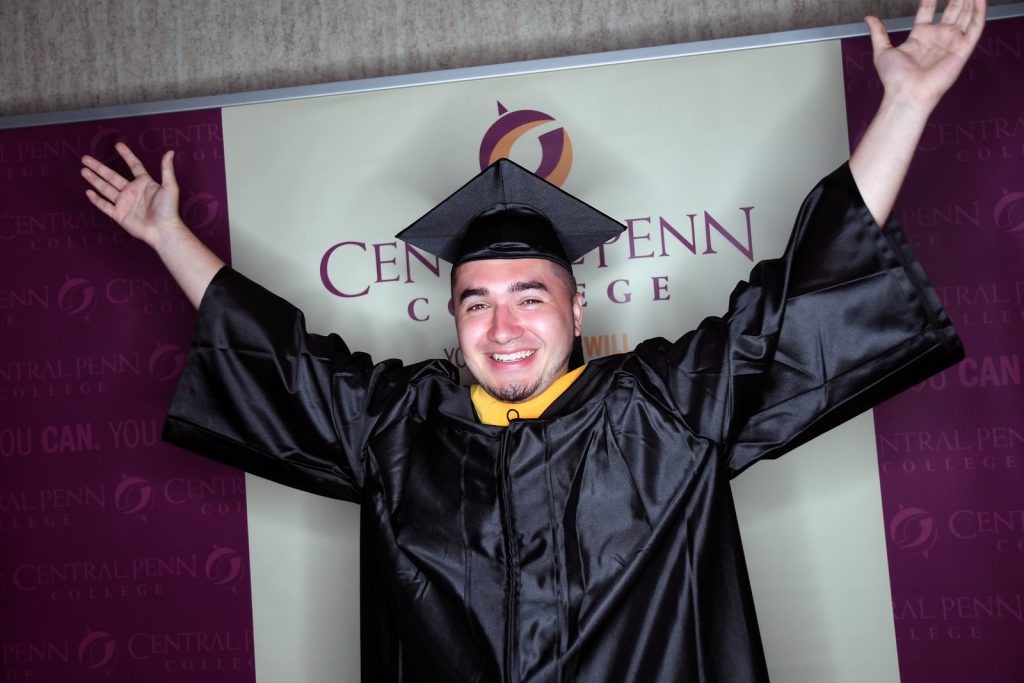 Final Thoughts
Valedictorian Sarah Long graduated from high school 20 years ago, but decided in 2016 to pursue her bachelor's degree at Central Penn College. Why? "To show my children that if they truly desire to make something happen in their lives, they can, regardless of their age or station in life," she said.
Addressing her fellow graduates, she said, "Today is a day to celebrate, a day of transformation, where we are no longer students, but graduates and alumni of Central Penn. It is a day to applaud our triumphs and achievements, and those particularly long nights of studying fueled by caffeine and support from those around us."
She ended her speech by encouraging her classmates to "find your truth, find your voice, make some noise and write your story."
Congratulations, Class of 2021!
Details
Commencement Speaker: Major Kristal Turner-Childs, Acting Deputy Commissioner of Staff for Pennsylvania State Police
Opening Remarks: Dr. Linda Fedrizzi-Williams, President of Central Penn College
Conferring of Degrees: Dr. Krista Wolfe, Vice President of Academic Affairs and Provost
Awards
Honorary Degree to Commencement Speaker Kristal Turner-Childs.
The following individuals were recognized at the commencement ceremony:
Student Awards
Valedictorian – Sarah Long, B.S., Business Administration
Salutatorian – Cierra DeWalt, B.S., Business Administration & Accounting
Leadership – Rafael Mateo-Mota, B.S., Corporate Communications
Service – Amanda Shaw, B.S., Legal Studies
Athlete & Activities – Nasheed Green, B.S., Business Administration
Military / Veteran Service – Parker Rose, B.S., Accounting
Legacy Award for Perseverance – Jodi Brown, B.S., Legal Studies
Faculty Recognition
The Todd A. Milano Faculty Excellence Award – Instructor Taylor R. Lentz, LAT, ATC, PTA