Central Penn College makes a splash with new Summer scholarships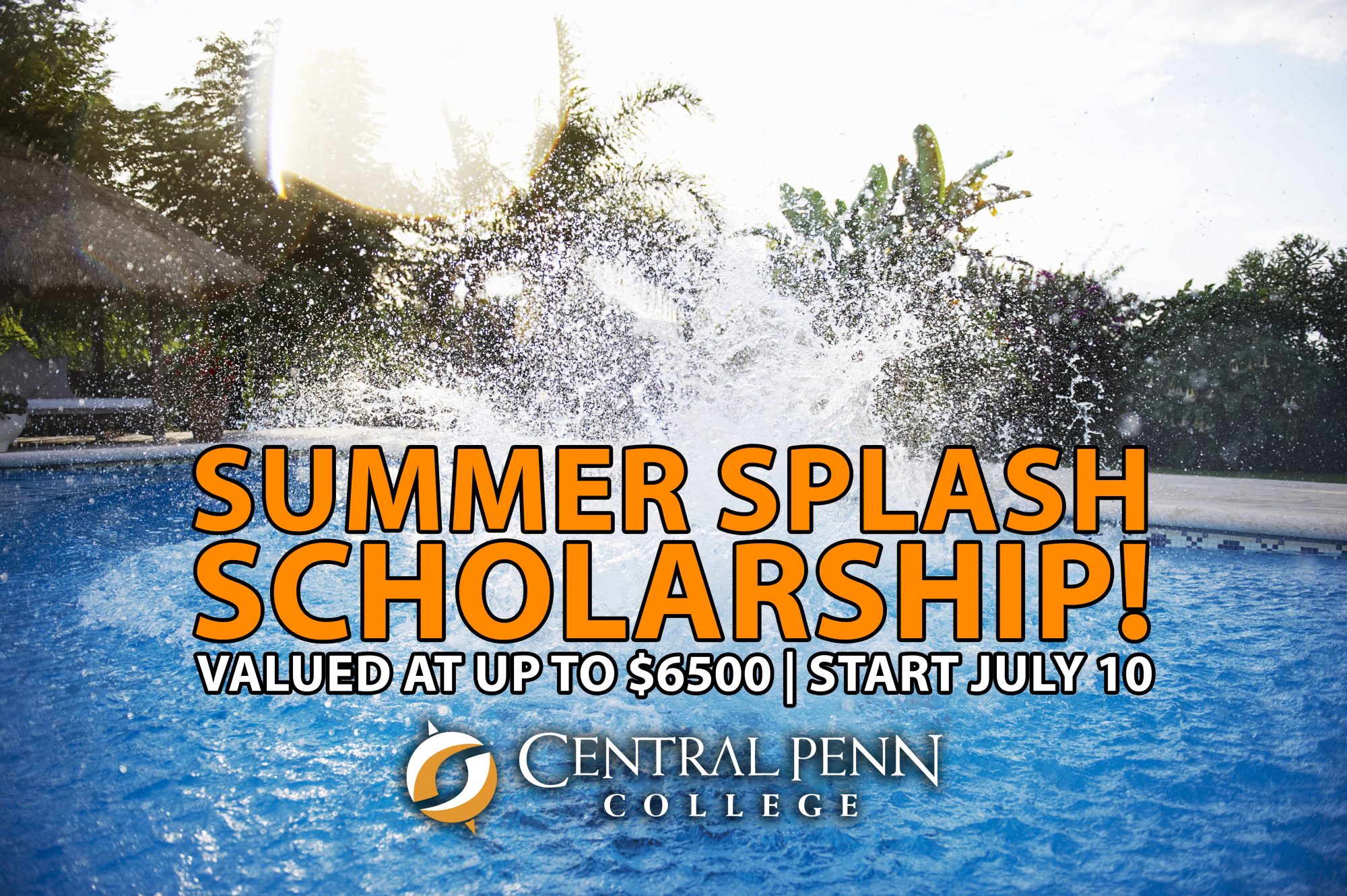 Central Penn College is offering a new Summer Splash Scholarship to students who plan to begin their studies in the summer term, which begins July 10.
The scholarship is worth up to $6,500, with full-time students eligible to receive $500 a term. For those taking under nine credits, the scholarship is worth $250 a term, and can be awarded to both associate and bachelor's degree students.
To apply, visit www.centralpenn.edu/scholarships or simply fill out the form below!
The "Summer Splash" scholarship can be combined with other scholarships, meaning they can be added to the $2,000 Early Start scholarship, for $8,500 in total tuition assistance. Qualified applications may also be eligible for additional stackable scholarships.
Central Penn's leadership, under President Dr. Linda Fedrizzi-Williams, has placed a high priority on keeping tuition affordable and developing the most contemporary, career-relevant programs and degrees to reflect the current marketplace, including new programs in sports management, corporate leadership and dental assisting.