Central Penn College Named Top 25 Online Homeland Security Program
From ValueColleges.com: "Amidst this COVID-19 quarantines most of us are experiencing some kind of life shift. Many of us are looking around and trying to find ways to feel like we are making a positive contribution. It can be especially hard to have so little control over what is going on around us. Many of us are questioning our career paths and hoping to find something that will be lucrative and in-demand when the world opens back up. Some people are hanging on to their jobs for now, but the future is uncertain.
Homeland security might be just the field that checks all of the boxes, if you are someone seeking a new in-demand path. This is the perfect field for someone who wants to do something different each day that offers just enough unpredictability to stay interesting.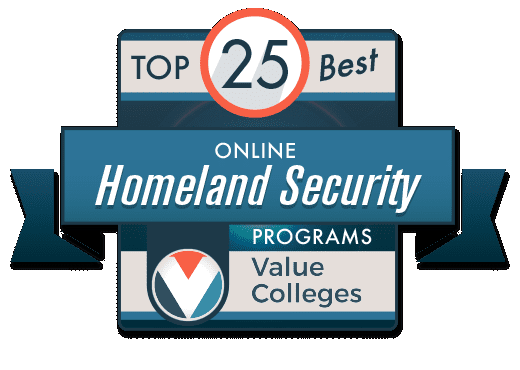 Also, a career that comes with financial security and a 401K is never a bad thing. More than anything, this is an opportunity to shine. A degree in homeland security can lead you in many directions. This could be a pathway into the nonprofit sector, corporate finance, or even emergency management. There are really no limitations to this path of study. There is lots of opportunity to infuse your personal passions and interests into the coursework in most of these programs, and ultimately into the career path itself. If you are looking to find an online homeland security degree, we have sourced 25 for you that might fit the bill.
We ranked them taking into account these three factors:
Cost
Reputation
Success rate
And we have put them in order accordingly. We used this metric with number one being the best homeland security degree online and the rest follow sequentially. Hopefully, this is your first step towards living your best life.
13. Central Penn College
Central Penn College offers a comprehensive Bachelor's Degree Program in Homeland Security Management. This program is delivered in a flexible online format that can accommodate adult professional learners with busy lifestyles to attend to. In addition, the college operates on an accelerated, quarterly-term schedule that enables motivated students to earn their degrees faster than a traditional semester approach. This course of study was expressly designed to teach students how to be of service to their communities, their nation, and the global sphere. Homeland security continues to be a growing field, and directly addresses many factors that relate to the current political climate and world we are living in. Many topics that this program engages pertain to infrastructure security, law enforcement, emergency management, and intelligence analysis. The implementation of techniques related to crisis management will be heavily addressed. Other topics include: how to best operate criminal investigations, communication skills, including written and verbal, data mining, and many forms of threat detection. There is a myriad of other related programs that might pique your interest at Central Penn College.
Degree Title: BA Homeland Security Management"