Central Penn College Partner Program: Collaborative Experiences Start Here
What is a Central Penn College Partner?
Being a Central Penn College Partner provides your organization additional opportunities to support the educational journeys of your employees or members through exclusive scholarships. Whether you're​​​​​​ a business, non-profit entity, or membership organization, our Partner Program is a great way to enhance your organization's employee tuition reimbursement program by working with an accredited academic institution. It also provides an exciting opportunity to further support employee education should your organization not have a formal employee tuition reimbursement program.
The Partner program not only provides additional scholarships for employees, but your organization may also be eligible for discounted advertising and marketing opportunities, depending on your level of participation.
Who is a Central Penn College Partner?
Whether you are an employee tuition reimbursement offering business, a local non-profit, a Chamber of Commerce, or a membership organization, you can become a partner. If you aren't sure if your organization currently is a partner or if you're interested in learning how to become one, check out centralpenn.edu/partner to learn more!
Where are Central Penn College Partners?
Partners come in all different organization types, sizes, and locations. Partnerships are established with organizations throughout Pennsylvania, multi-state regions, and even on a national level.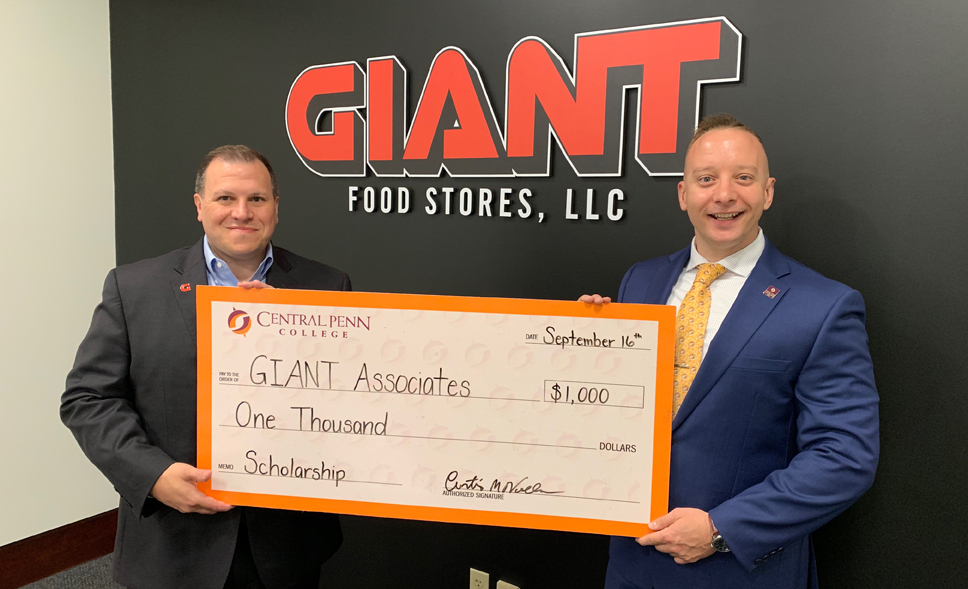 Why become a Partner?
Whether your colleagues are in Central PA or across the United States becoming​​ a Partner with Central Penn College means that your employees––and organization––can benefit from the full range of our institution's educational resources, including customized programs. We're on this journey together as we strive to develop your colleagues both educationally and professionally.
Since 1881, Central Penn College has been a leader in the field of career-focused education, and our Partner Program builds on that 140-year legacy.
Questions?
Curtis Voelker
Director of College Relations
Click here to become a partner!