Central Penn College Partners with Messiah Lifeways to Offer Training in Dementia Care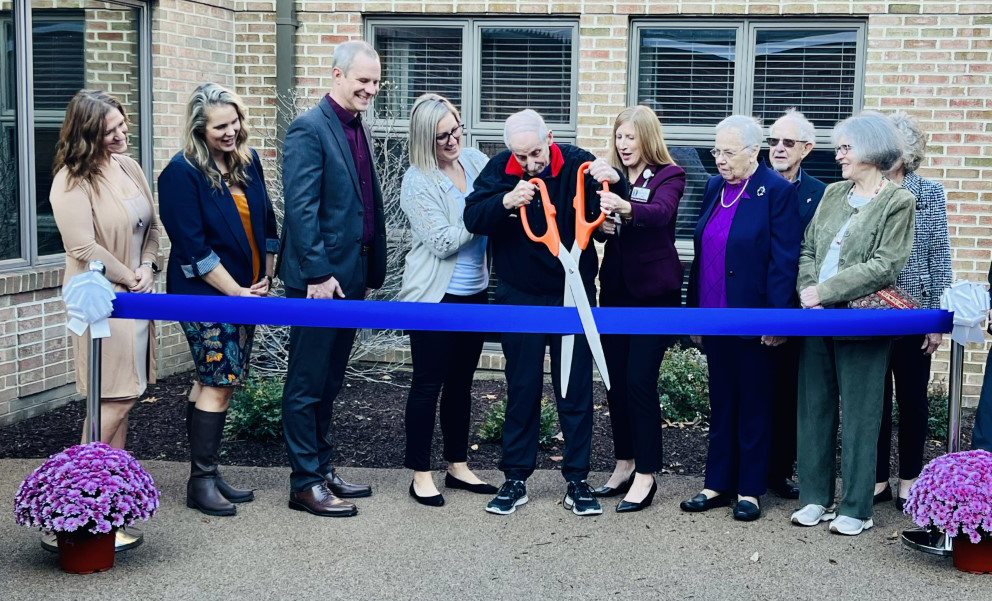 Central Penn College (CPC) has launched an innovative partnership with Messiah Lifeways of Mechanicsburg to provide specialized training in care for residents suffering with dementia.
"It was clear from the beginning that Messiah Lifeways and Central Penn College shared a vision to provide holistic dementia care trainings that are personalized and fit the needs of the dementia population and their care providers," said Dr. Kimberly Tanish, the Program Director for Occupational Therapy Assistant at CPC and a certified dementia trainer through the National Council of Certified Dementia Practitioners (NCCDP).
The curriculum to be shared with Messiah Lifeways staff covers the types of dementia, behavior management, quality-of-life components, end-of-life considerations, and other skills needed to interact effectively with clients with dementia. Dr. Tanish will offer the training on a quarterly basis, to allow all Messiah Lifeways staff to become certified dementia care practitioners (CPPs). The training will include two non-credit six-hour trainings.
Dr. Tanish received her training in occupational therapy from Saint Francis University and graduated with her master's in 2009. After several years of practice, she enrolled in Rocky Mountain University of Health Professions in Provo, Utah. She graduated with her post-professional doctorate in occupational therapy in 2015. "My clinical expertise is with the geriatric population," says Tanish. "I fell in love with treating that age group from my very first encounter."
Her areas of specialty include seating, positioning and working with patients suffering from dementia. She practiced for several years in a skilled nursing facility as well as home health settings in Harrisburg. Tanish became the director of rehabilitation at a skilled nursing facility and then eventually transitioned to managing three skilled nursing facilities in Harrisburg, Camp Hill and Gettysburg. She continues to practice on an as-needed basis at skilled nursing facilities as well as home health settings in the central Pennsylvania region.
The college-care center partnership was announced on Nov. 3 by Messiah Lifeways CEO Karl Brummer and Central Penn College President Dr. Linda Fedrizzi-Williams