Central Penn College President Linda Fedrizzi-Williams named Top 20 in Career Education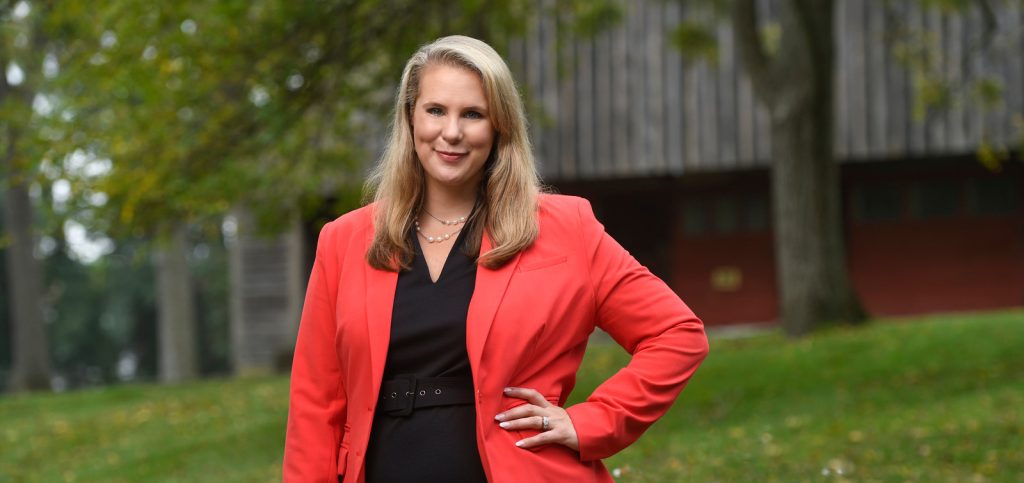 Central Penn College President Linda Fedrizzi-Williams, Ed.D., MA, has been honored as one of the "Top 20 People Changing Career Education" by the Career Education Review (CER).
Fedrizzi-Williams was selected by a panel of her peers and will be featured in the December 2022 issue of CER, the publication of Career Education Colleges and Universities.
She has served as the tenth president of Central Penn College since June 2018, after serving as interim co-president and as provost and vice-president of academic affairs.
Under her leadership, new career-relevant programs have been added, corporate education partnerships have been expanded, administration-faculty relations have been strengthened and a focus on positive student outcomes has remained paramount. She has also embarked on forward-thinking strategic planning, managed a multi-million budget, maintained strong operations during the COVID-19 pandemic, and launched the "Opportunities" capital campaign devoted to raising $10 million by 2025 for the three A's: Academics, Athletics and Atmosphere. Even from her earliest days at Orange County Community College (SUNY Orange), she has been applauded for her intellect, positivity, honesty and humility, which has empowered her to build upon the college's 141-year history of high-quality career education and student success.
"What an honor to be selected as a recipient of the Career Education Review, 'Top 20 People Changing Career Education,' especially when there are many incredible, innovative leaders in our industry to receive this acknowledgment," Fedrizzi-Williams said. "This recognition inspires me to continue pushing for the students we serve by providing affordable, relevant, career education that leads to jobs, particularly at a time when our sector of higher ed is under such extreme scrutiny. Thank you!