Central Penn College receives Guard-Friendly School designation
The Pennsylvania National Guard Associations (PNGAS) announced that Central Penn College was one of 30 universities and colleges to receive the inaugural PNGAS Guard-Friendly School designation.
"We are honored to be recognized for being an inclusive, welcoming and friendly institution for those serving in the Pennsylvania National Guard," said Interim Dean, School of Business and Professional Studies, Ben Lipschutz, a retired army veteran and an advisor to the college's Armed Forces Association club.
Currently, Central Penn College has 55 students who are either veterans or who are serving with the U.S. military or the National Guard. Early this year, Central Penn College was recognized as a Military Friendly® School for the fifth consecutive year.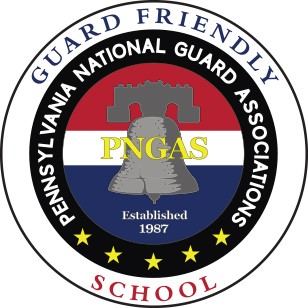 The PNGAS board approved the 30 self-nominated institutions to be named as 2019–2020 PNGAS Guard-Friendly Schools for the 2019-2020 academic year. Of the more than 480 schools eligible to receive Education Assistance Program funds, only these schools have earned the right to be designated a PNGAS Guard-Friendly School. In 2020, PNGAS will review several additional standards to help more members, veterans and their families get advanced degrees.
PNGAS is a non-profit organization, not associated with or legally connected to the Pennsylvania National Guard, the state or federal government, the US Military or the Pennsylvania Department of Military and Veterans Affairs.