Central Penn College Student Chris Anderson Wins Prestigious PennACE Award
Central Penn College student Chris Anderson has been named a PennACE Joanne Day Student of the Year. The award recognizes four outstanding student interns from across the state of Pennsylvania.
Majoring in both Criminal Justice Administration and Homeland Security Management, Anderson served as a criminal analyst during his internship with the Cumberland County District Attorney's Office in the Criminal Investigation Division (CID).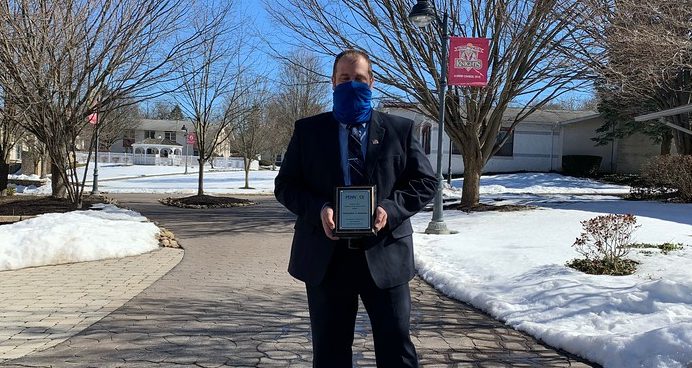 "Chris is the first Central Penn College student to win the PennACE award," said Kristin Fike, internship coordinator for the college. "As a candidate, you are competing against the best students in the entire state; this honor is a testament to Chris' commitment to going above and beyond. Our college community couldn't be prouder."
For his outstanding efforts, Anderson received the PennACE award in the Liberal Arts category. His application includes a long quote from a detective in the Cumberland County District Attorney's Office about the Central Penn student's performance during the internship. Here's an excerpt:
Chris' internship was that of an analyst who reviewed investigative material and assisted detectives within the unit… In Chris' case, it evolved into a larger role because of the maturity and work ethic that he brought. Chris took on the usual tasks, rapidly completed them to the desired standard, and asked for more. In some instances, he suggested different approaches, offered insights, and expressed his desire to learn so that he could find future employment in public service.
Anderson, a Navy veteran, was completely surprised when the organization notified him about the award earlier this year: "I was shoveling snow when I got the call. I literally thought they were calling to tell me, 'Thank you for applying, but we chose someone else.' However, that was not the case at all."
Adds the Berwick, Pa., native, "This is an accomplishment that I will remember for the rest of my life."