Central Penn College to Offer Physical Therapy Assistant Program in Evenings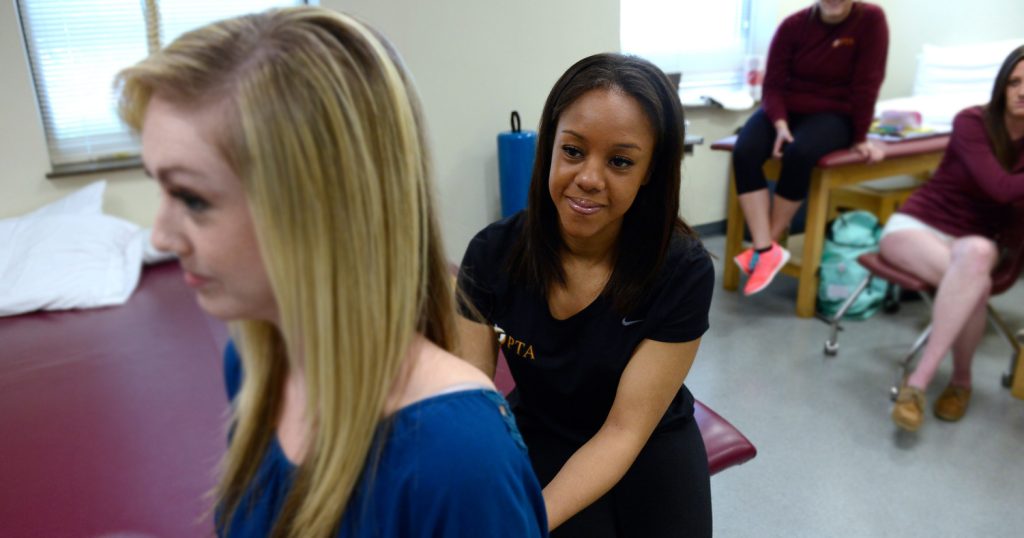 PTA Evening Classes to Be Offered for the First Time Ever at Summerdale Campus
As the demand for physical therapy swells, Central Penn College will now be offering classes leading to a physical therapy assistant degree in the evenings for the first time ever on their Summerdale campus, making it faster and easier for working adults to take classes that can lead to a high-paying, in-demand career.
"Our PTA program is one of our flagship programs, and is the only physical therapy assistant program offered in the Harrisburg area," said Program Director Nicole Patterson. "With our Summerdale campus located only minutes from downtown Harrisburg, this associate degree program is especially convenient for working adults who are exploring a career change that gives them the tools to secure solid employment in as little as 18 months, plus an internship."
"We are proud of the fact that our professors have all worked in the field, and many still do, so they are teaching state-of-the-art skills and providing the finest hands-on experience for our students," Patterson added. "We have excellent relationships with many physical therapy practices in the area, including many that are now owned and operated by our alumni. In as little as a year and a half, you can be working in the field, earning a good salary and alleviating pain for patients."
Central Penn is now enrolling PTA students for both day and evening classes. Classes begin January 9. For details on easy enrollment and more information, please fill out the form below!