Central Penn College Soccer teams to call Skyline Sports Complex on City Island home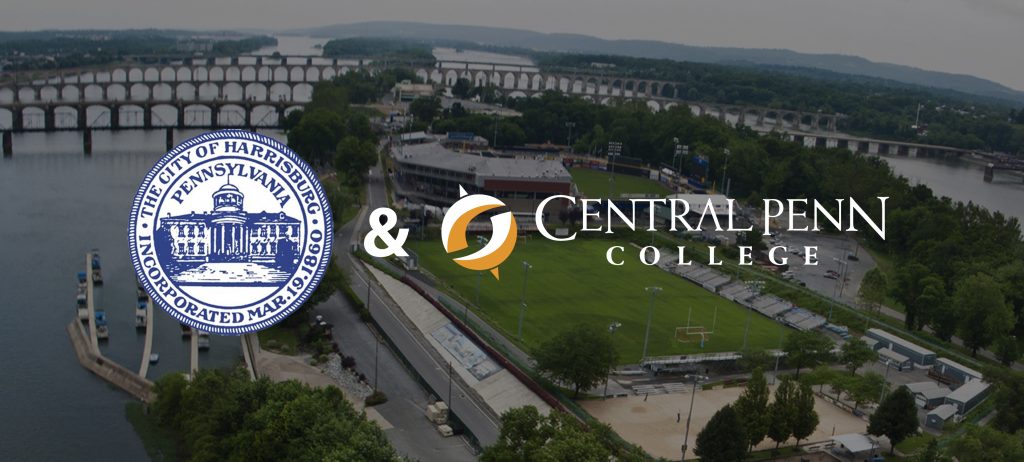 Harrisburg will be home to college soccer starting this fall, thanks to a new strategic partnership between Central Penn College and the City of Harrisburg.
The one-year agreement allows Central Penn men's and women's teams to play their home soccer matches at Skyline Sports Complex on City Island during the fall 2022 season. The first home game is scheduled for Saturday, September 10.
"We are delighted to give our student-athletes the opportunity to play at Skyline Sports Complex, a former home to professional soccer that Central Penn College will be proud to call home," said Dr. Linda Fedrizzi-Williams, president of the college.
The Harrisburg City Islanders, a professional soccer team, played at the venue for more than a decade from 2004–2015 and during the 2017–2018 season as Penn FC. The facility is in use throughout the year by youth and adult teams, as well as soccer camps during the summer.
"The City of Harrisburg is one of the most unique cities in the country because of City Island, and when all of it is being used, it's at its best," said Harrisburg Mayor Wanda Williams. "We are beyond excited to partner with Central Penn College and support their men's and women's soccer programs as the Skyline home field advantage leads to many wins next season."
The City Island Connection
In February, Central Penn College and the Harrisburg Senators entered into a partnership that allowed the college to play eight games (four doubleheaders) at FNB Stadium on City Island–– which is adjacent to the Skyline Sports Complex––during the 2022 season. The final doubleheader is scheduled on Friday, April 22. The two organizations have begun discussions for 2023 utilization.
"Our student-athletes have enjoyed playing baseball at FNB Field, and now our soccer players have a similar opportunity to showcase their skills at Skyline Sports Complex," said Central Penn Athletic Director Kasey Hicks.
Soccer at Central Penn
Soccer interest and recruitment for the 2022 season has grown under women's team coach Ubaldo Murillo and men's team coach Brian Osborne. "Right now, we are expecting at least 20 new recruits to play USCAA soccer for Central Penn College this upcoming season. When prospective students hear our programs now have a home that is a former professional stadium, I think it will only increase interest in our program at Central Penn College," said Michael Fedor, Vice President of Advancement and Strategic Initiatives.
Selection of the final men's and women's teams will occur in Summer Term 2022, this July. Practice for the men's and women's soccer teams begins in early August. To learn more about attending Central Penn College, contact admissions@centralpenn.edu or visit www.centralpenn.edu/apply.
The 2022 soccer schedules, once finalized, will be posted at www.centralpennknights.com.