Central Penn College's Education Foundation Awards More than $130,000 in Scholarships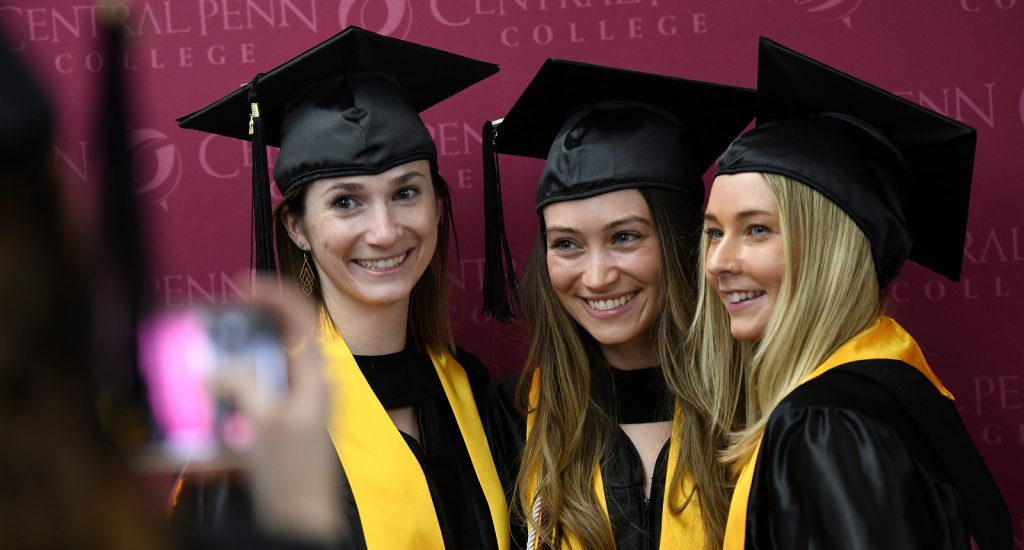 During the current spring term, 133 Central Penn College students were awarded $131,625 in scholarships by the college's Education Foundation.
"For more than 140 years, Central Penn College has been transforming the lives of our students by providing a career-focused education," said Sandy Box, director of the nonprofit Education Foundation. "And the Foundation––thanks to the generosity of our donors––continues to help our students pursue their dreams of a better career and a better life."
Students were very appreciative of their scholarship awards, as evidenced by this sampling of comments received by the Education Foundation:
"I was ecstatic to learn of my selection for this scholarship, and I am deeply appreciative of your support. My learning journey at Central Penn was so positive and life-changing that I decided to continue with my master's degree in Organizational Leadership." – Nichole R.
"I am extremely humbled by your gift, and I would like to take the time to express my profound gratitude for your benevolent contribution towards my undergraduate studies… In the future, I pledge to continue your legacy and make a difference in other students' lives as you did with me today." – Pilar C.
During the previous academic year (2021–2022), the Foundation awarded $275,000 to 300 Central Penn students. Students can apply for scholarships in August and February; awards are then given in the fall and spring terms, respectively.
Since 2004, the nonprofit Education Foundation has distributed more than $3 million in scholarships to more than 3,200 students. More than 80% of Central Penn employees contribute annually to the foundation.
"We are grateful for our many individual and corporate donors who are making a profound difference in the lives of our students," said Box. If you're interested in making a donation, go to: https://givebutter/StartWithYou.