Central Penn College's Medical Assisting Program Earns Perfect Percent Satisfaction and Placement Rates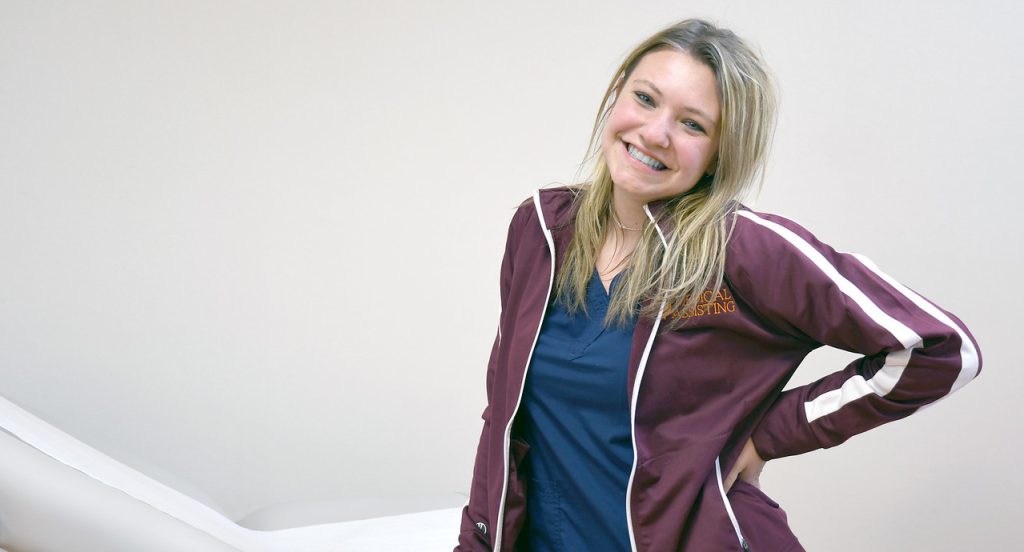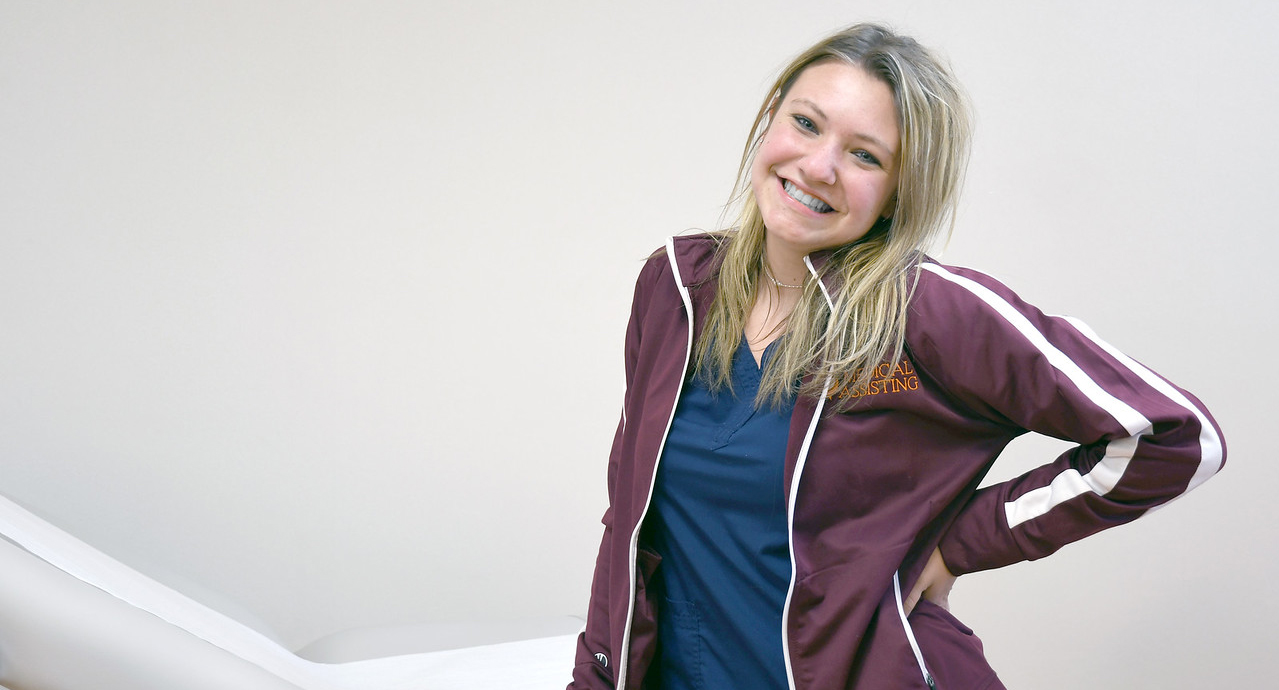 Getting a perfect score in a test is an achievement. Earning a 100 percent score for 20 years in a row is virtually unheard of—but it is a feat that Central Penn College's Medical Assisting program has achieved in its employer and graduate satisfaction rates.
Central Penn's program also achieved a remarkable 100 percent employment rate for medical assisting graduates in 2021, according to Program Director Nikki Marhefka, EdM, MT, CMA.
A placement rate of 100% is required under Medical Assisting Education Review Board (MAERB) standards, Marhefka explained, and Central Penn's program achieved this unblemished rate in 2021, the most recent year available.
Through a newly formed partnership with UPMC and the UPMC Pinnacle Foundation, Central Penn College offers a 12-month, 30-credit, Medical Assisting Diploma Program that requires students to attend full-time, in-person classes on the college's Summerdale campus. They are eligible for full tuition reimbursement if they work at UPMC as a medical assistant for at least two years. The Medical Assisting diploma is accredited by the MAERB.
"Central Penn College is known for the strength of our medical assisting program, and we are proud of our reputation for producing highly capable, compassionate professionals for the growing healthcare industry," said Dr. Linda Fedrizzi-Williams, Central Penn College's president. "Our educational offerings mirror the demands of today's job market, empowering our students to find immediate success in their chosen field after graduation. This partnership with UPMC is a key collaboration for our college and our students, as they have the opportunity to find vital jobs in health care and receive full reimbursement for their education after two successful years of employment. This innovative partnership not only represents 'life-changing medicine' for UPMC patients but life-changing education for our students."
"I am so proud of our program and our students," Marhefka said. "Attaining an unblemished rate is a great achievement, and maintaining satisfaction rates for 20 years is even more noteworthy. We are inspired by this milestone and look forward to keeping that perfect record going."