Central Penn PTA alumna Maria Zagursky is helping athletes bounce back
As a student athletic trainer at Bloomsburg University, Maria Zagursky enjoyed working with athletes who were attempting to bounce back from injuries. "Helping these student athletes," she says, "go from a broken leg to back on the field within a few months got me thinking, 'This is something I want to do for the rest of my life.'"
After graduating from Bloomsburg with a degree in exercise science, she worked as a physical therapist aide for several years before she decided to enter the physical therapist assistant (PTA) program at Central Penn in 2018. She graduated in July 2019 and currently works as a PTA at Gilbert Physical Therapy.
We recently caught up with the Harrisburg native and Bishop McDevitt alumna via email to learn about her experience at Central Penn College and in the PTA field…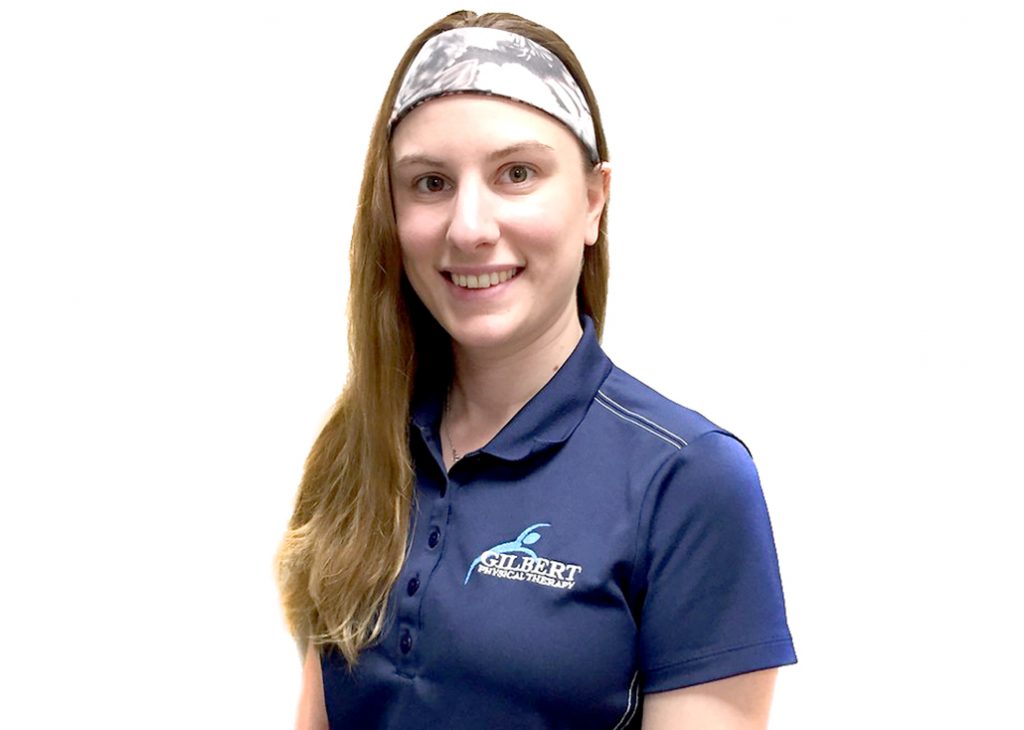 Can you talk about your experience as a PTA?
MZ: I work with my physical therapist as part of a team to help patients heal naturally through exercise. I work hands-on with the patients to stretch them or perform soft-tissue massage to alleviate soreness in their body. I also guide patients through their exercises and make sure that they have proper form. It is a very rewarding job to get a patient back to doing the things they love to do without pain.
What drives you?
MZ: My motivation is knowing that patients rely on my physical therapist and myself to guide them through their healing process, so they can get back to normal. I find it gratifying to have patients come in after having a total knee replacement, work with me to manually stretch their knee, and then get them back to walking normally again after a couple weeks.
How would you describe your time at Central Penn?
MZ: My experience at Central Penn was a wonderful one. The professors care about how you are doing in the classes. If there was ever a time that I didn't understand something or I needed help, a professor was not difficult to find. My classmates and I became good friends while attending CPC because when you start working on modalities and patient transfers, you become very close with each other.
Favorite professor and/or class?
MZ: I cannot say that I had a favorite professor because each one of them brought their own unique personality into teaching. They were all equally as wonderful. My favorite class was Pathology. I enjoyed learning about different diseases and their progressions. It was fascinating to see how underlying diseases could affect how a patient heals from different injuries.
If someone was thinking about coming to Central Penn for PTA, what would you tell them?
MZ: I would tell them to do it! Physical therapy and being a physical therapist assistant are rapidly growing professions because more research is coming out about how beneficial it is to heal naturally rather than through surgery. As life goes on, there will always be people who experience pain and have surgeries on joints… it's our job to get them back to feeling better.