Central Penn's Opportunities Campaign Focuses on Academics, Athletics, and Atmosphere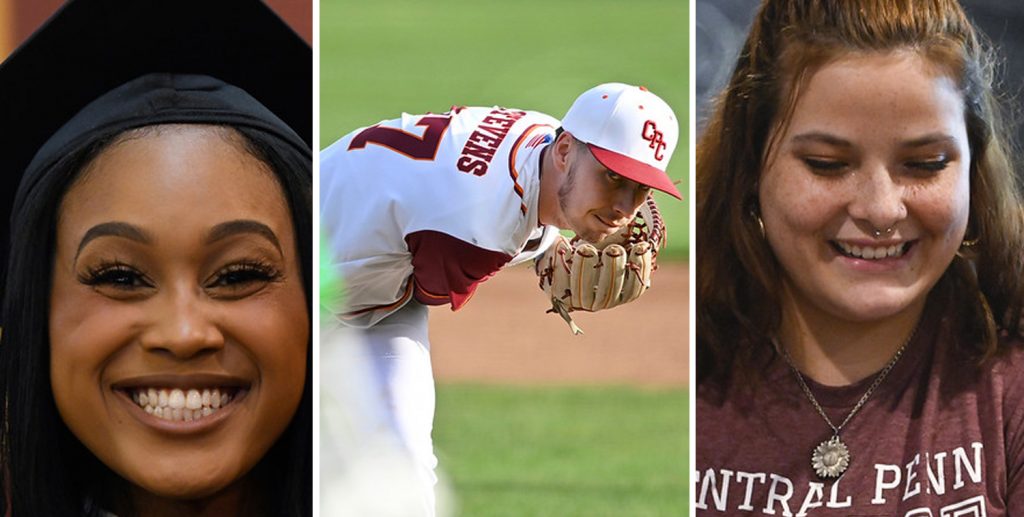 Focusing on the 3 A's: Academics, Athletics, Atmosphere
Central Penn College is celebrating International Literacy Day by asking the community to bring their "A" game, as they accelerate their fundraising efforts to raise $10 million for the Central Penn College Education Foundation by 2025 for the 3 A's: Academics, Atmosphere, and Athletics. The Central Penn College Education Foundation, Central Penn College, and CPC Alumni Association have raised $4.03 million in total since January 1, 2020. Now begins the public phase of the campaign.
Enrollment data shows that Central Penn College has the most diverse student body in the region, with more than 41 percent of students identifying as Black, Indigenous, or People of Color (BIPOC). Central Penn College attracts a truly regional population of students, with 81 percent of enrollments coming from the six counties of Southcentral Pennsylvania. Founded in 1881, the private college has been a leader in career-focused education for more than 140 years, with an impressive 86 percent of graduates employed in their chosen field within one year of graduation or continuing their education for an advanced degree.
The goal to raise $10 million by 2025 received a giant shot in the arm when a June 15 donor reception hosted by President Linda Fedrizzi-Williams raised $80,000 in two hours. A host committee for the highly successful event was chaired by Dwight Utz. Utz is a 1973 Central Penn graduate who serves on the college's board of directors and who has had a successful 48-year career in the financial services industry. Education and community leaders Dr. Peter Garland, Gretchen Ramsey, Joseph Robinson, Jr., Virginia Roth, and Dr. Glenn Zehner also served as hosts for the event. Their efforts raised $120,000 in total.
Dr. Linda Fedrizzi-Williams, President of Central Penn College, said, "By expanding our resources, we can expand opportunities for our students. Investing in our campus is an investment in our students and their dreams to pursue their passion and become the leaders of today and tomorrow."
The campaign identifies 30 projects on the drawing board. One of the costliest needs involves the renovation of the Health Sciences Learning Laboratory, estimated to cost $1.2 million. Another $1 million is being sought to offer academic scholarships for high-priority occupations, with another $300,000 for scholarships for continuing education students.
The "Athletics" component seeks support for new team uniforms, transportation to games, and help with USCAA membership fees. The college now offers varsity baseball, soccer, basketball, volleyball, cheer, and e-sports, with plans to expand into softball, cross country, golf, and track in the 2023-2024 academic year.
To enhance the "Atmosphere," the college hopes to renovate the popular Knight and Day Café, upgrade outdoor seating, and maximize safety lighting throughout the campus.
One of Central Penn's most attractive amenities has been its free housing scholarship, allowing students to live rent-free in student housing for all four years in exchange for good grades, full-time enrollment, and steady academic progress –a savings that exceeds $23,000. Part of the campaign will be devoted to student apartment upgrades, along with upgrades to the student lounge.
"Our college is committed to the cause of international literacy, and today seemed like the perfect day to announce our efforts to expand educational opportunities to everyone who comes to Central Penn. We welcome them and stand ready to help them believe and achieve at Central Penn," Dr. Fedrizzi-Williams said.
To see the list of needs in the Opportunities campaign prospectus and how you can help, please visit www.centralpenn.edu/giving.