Central Penn's Professor Lear-Olimpi judges national journalism contest
Michael Lear-Olimpi, assistant professor of communication, is finishing up his role as a "super judge" this week in the annual Azbee Awards of Excellence of The American Society of Business Publication Editors (ASBPE).
The contest recognizes the best in business-to-business magazine and website writing in the nation.
This is Lear-Olimpi's fourth year as a super judge—overseeing other judges—and his 20th year as an ASBPE (formerly Mark of Excellence) judge.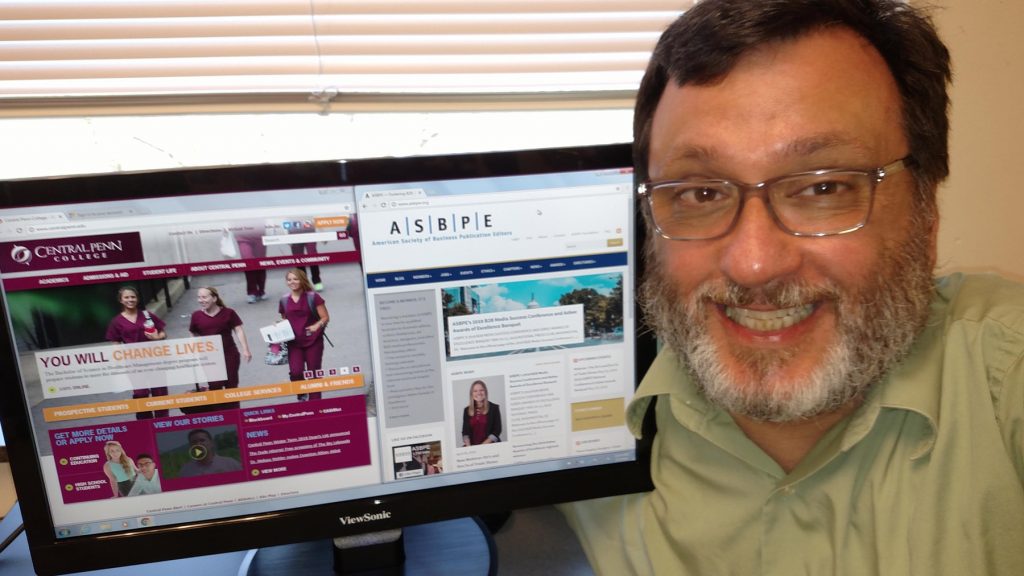 His primary duties as a super judge are to ensure ASBPE judges meet deadlines, and advising judges on questions they have about evaluating entries.
This year, he was also a super judge on the panel that screened and approved, or rejected, articles submitted.
He is supervising 41 judges evaluating 1,163 entries for online media work—from feature articles presented exclusively as website content to interactive feature stories to podcasts to video webcasts.
He judged 30 website features articles.
Lear-Olimpi has been active with ASBPE for 30 years. He founded and was president of the Philadelphia Chapter, helped revamp a version of the association's ethics code, served as an ethics advisor for ASBPE members, and wrote a chapter on feature-article development for editors in an ASBPE textbook.