Central Penn's Tahniyaah Jackson recognized by the National Women's Basketball Hall of Fame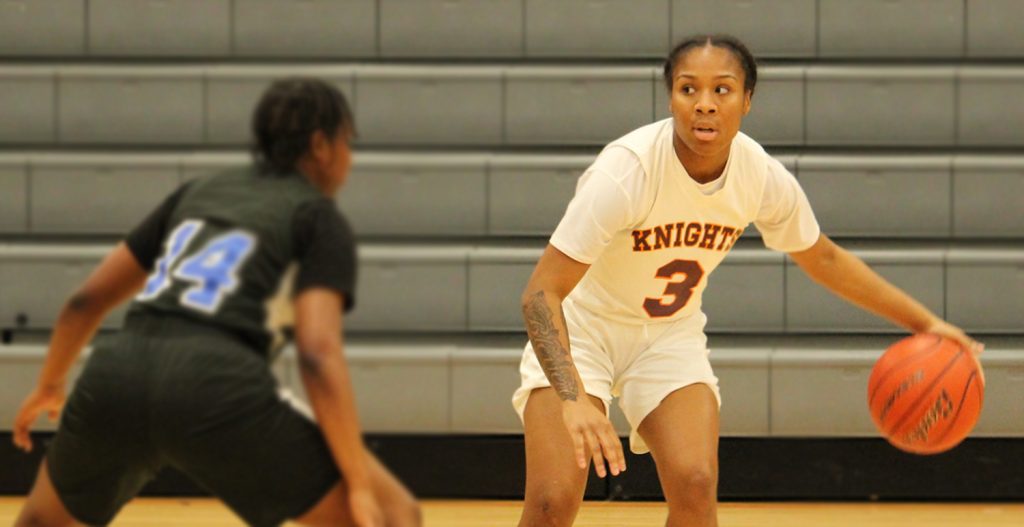 Central Penn College women's basketball standout, Tahniyaah Jackson, was selected to have her jersey displayed in the National Women's Basketball Hall of Fame's "Ring of Honor" in Knoxville, TN.
"The Ring of Honor" is one of the Women's Basketball Hall of Fame's most popular exhibits. The display recognizes the achievements of an elite group of the nation's top women's basketball players on an annual basis. Jackson was selected to be part of the 2022 installment. During the 2021-2022 season, Jackson was ranked nationally in multiple categories finishing 3rd in assists, 7th in scoring, 6th in steals, and 13th in rebounding.
During her time with Central Penn College, Jackson was a two-time All-American. She averaged 16.0 points per game, 3.9 assists per game, 7 rebounds per game, and 3 steals per game. However, she not only stood out on the court. Jackson also shined in the classroom––often landing on the Dean's List––she served as a member of the Student-Athlete Advisory Committee, Student Athletic Staff, and the Black Student Union, held a work-study position, was captain of the women's team and volunteered regularly in the community.
Tahniyahh was the 2022 commencement recipient of the "Legacy Award for Perseverance," which is an award to a Central Penn College student who demonstrated resilience during their time at the college and overcame challenges to earn their degree.
Central Penn College will hold a ceremony on July 21 at 3:30 p.m. at their Summerdale, PA campus to honor Jackson's achievements. The event is open to the public and all interested parties are invited to attend.