Dan Malloy: Takin' Care of an Unfinished Business Administration Degree
Dan Malloy had some unfinished business… and that was earning his Business Administration bachelor's degree. He always prided himself on his ability to follow through, whether on the job or in his personal life. He was the guy who other people counted on.
Yet his first attempt at college didn't go as planned.
After graduating from Cardinal Brennan High School located in Gilberton, Pa., Malloy enrolled––like a number of his classmates––in nearby Bloomsburg University. His goal was to earn a four-year degree.
The transition from high school to college can be challenging. After one semester, Malloy dropped out.
However, the Schuylkill County native didn't let that setback stop him. When September came around, he enrolled in a local technical school. He stayed focused, did the work, and, after two years, earned an associate degree in information technology.
For many people, becoming a college graduate would be enough. But not for Dan Malloy. His original goal was a four-year degree. While he had gotten closer to that mark, he still hadn't achieved what he had set out to do.
The years would go by, and Malloy experienced steady career success. First in the field of IT, then in purchasing and supply management, and ultimately, in project management, where he is today, as a project manager with Weidner Construction Services in Mechanicsburg.
Despite his achievements, a feeling of dissatisfaction persisted about his first attempt at college. "It was always something that hung over me that I didn't finish my degree when I was younger," said Malloy. "I felt like I was more mature now and needed to prove to myself that I could do it."
It wouldn't be easy. He worked full-time, was married and had a young child. Yet Dan Malloy was determined to check this box off his list. "I also wanted to be a good example for my daughter that if you put your mind to something you can accomplish it," he said.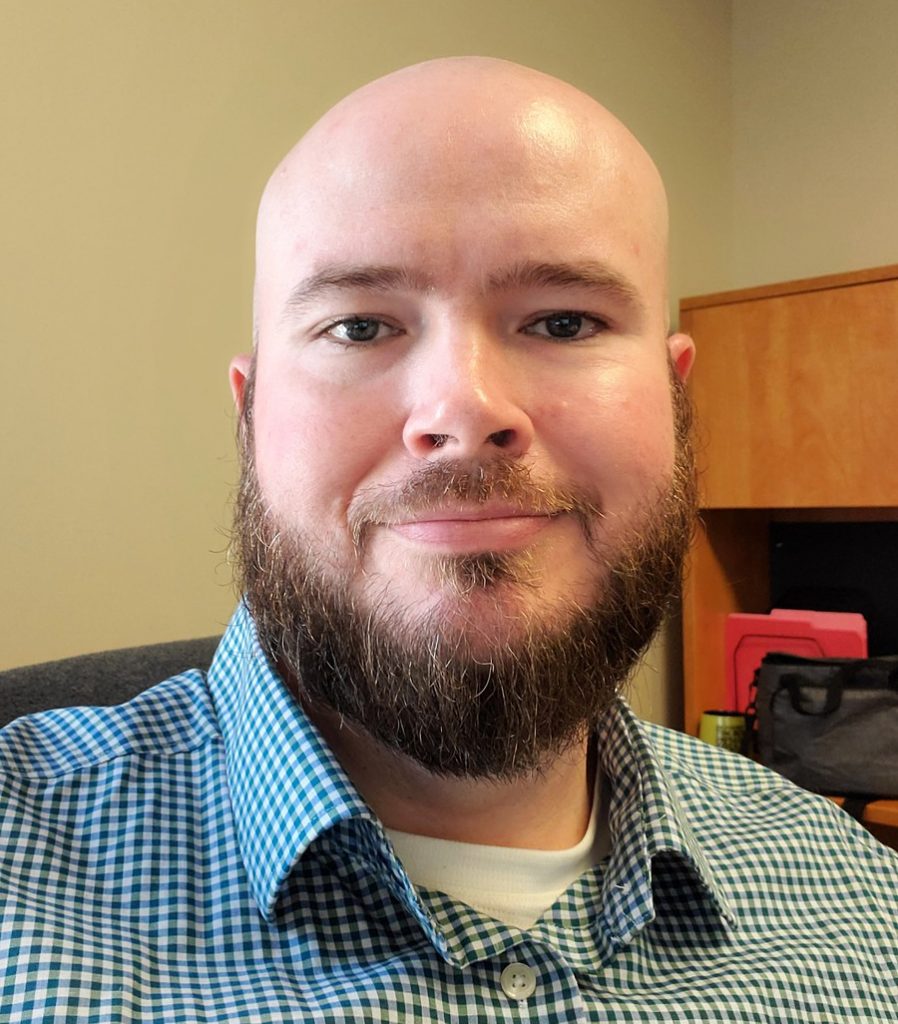 In 2015, he enrolled in Central Penn's bachelor's program for business administration. "I chose Central Penn due to the flexibility available for adult learners," said Malloy, who lives in Lemoyne. "As someone who went back to school in my 30s and has a family and full-time job, I needed that flexibility in order to make it work into my schedule and life."
Central Penn College has a number of key attributes that appeal to working adults, such as:
Career-focused education – the college's mission for 140 years
Quality online instruction since 2004 – one of the first colleges in the area to offer remote learning
Accelerated terms – enable students to earn their degree faster
Expert, caring faculty – who either currently work, or have worked, in their field
While all of those features are important, it's the human factor that matters most!
Malloy admitted there were a number of instances when he thought about giving up. "The support of Central Penn's professors can't be overstated," he said. "There were a few times where I wasn't sure if I wanted to continue or felt like I was struggling. One time in particular I reached out to my professor and he gave me the confidence and assistance I needed to push through the term and keep going."
Despite the hurdles and obstacles, Dan Malloy powered through. Some days, it was slog. There were doubts and struggles, yet he believed the destination would be worth it, so onward he progressed, class after class, term after term. And, this past December, he did what he set out to do, earning his bachelor's degree in business administration. Congratulations, Dan!
We recently spoke with him via email about his Central Penn College experience…
What were some of your favorite things about being a Central Penn student?
I can't underestimate how supportive and helpful the faculty were. Between my advisors, professors, and support staff, I couldn't have been more pleased with my experience. They were always available any time I needed them and were nothing but professional and courteous.
Can you talk about your experience in the Business Administration program?
The Business Administration program was challenging, fun and in-depth. The instructors used their real-life business experience to instruct and prepare their students to be effective leaders and be well-prepared for the real world of business.
My favorite classes were Project Management, Marketing and Organizational Behavior. These three classes were instrumental in me choosing my field of work (Project Management). The Capstone Project also was a great experience. It was a comprehensive research project that enabled me to use all of the skills and resources that I had learned in my time at Central Penn and put them to use.
You mentioned the support of the faculty. Did you have a favorite professor?
The one professor that I have to say was the most instrumental to my success not only at Central Penn, but now professionally is Doug Fisher. His Project Management class was the
most fun and informative class that I have ever taken. He has many years of professional business experience and used it to show his students what you need to do to be successful. It was that class that directly made me decide to pursue a career in Project Management.
Anything else you would like to add?
I would recommend the Central Penn experience to anyone who is looking to complete their degree. Life can be difficult for adult learners. Work, family and other obligations can be overwhelming on their own. You throw in working on a degree on top of it, and it can make for some long nights and some struggles. At Central Penn, the flexibility to work at your own pace, the support of your professors, and the support of your fellow students is enough to push you through to the end and achieve your goals.