Film Series at Central Penn College brings baseball lovers together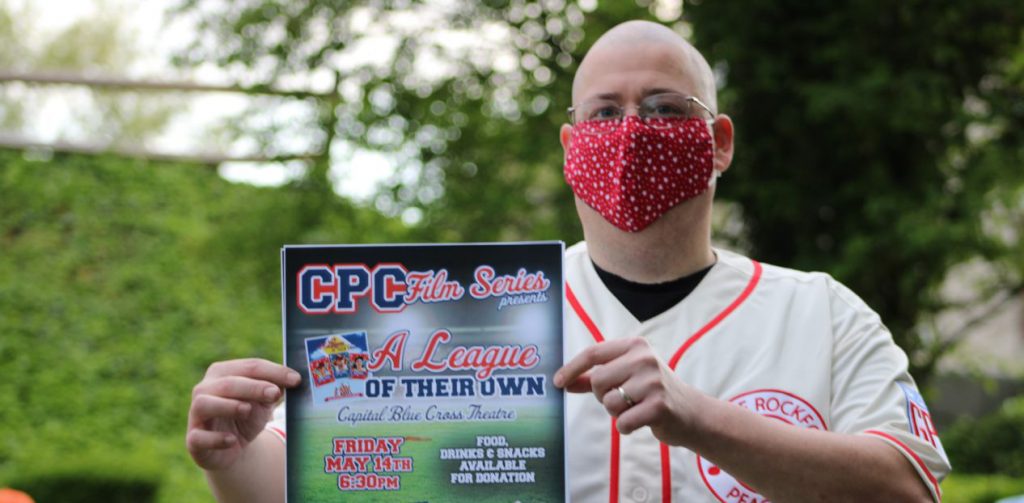 The Central Penn College Film Series, held on May 14, proved to be a success, bringing students and families to campus for a discussion and screening of A League of Their Own.
The weather was excellent for the event, allowing for the discussion to take place in the Student Fellowship Area (SFA). Hamburgers, hotdogs, and popcorn were served to everyone attending.
Assistant Professor Paul Miller and student Leslie Heimbaugh provided an introduction to the movie and discussed the impact of the All-American Girls Professional Baseball League, the real-life women's baseball league, that is fictionalized in A League of Their Own.
The introduction and discussion of the film took place in the SFA, and while some technical issues caused the screening of the movie to be moved to the Captial BlueCross Theatre, the event went seamlessly from there. The theatre has been the site of the previous quarterly film series screenings and discussions.
This Film Series was an event that brought many students and their family members to campus and provided great discussion around the topic of women in baseball.