First-generation college student earns two degrees
Part 2: Landon Roe's Inspiring Journey
To read part one of Landon's inspiring story click here.
Earning Two Degrees
Being the first person in your family to attend college isn't easy. Landon had his doubts about whether he could actually succeed as a college student, but he had people in his corner. "My mom was my biggest cheerleader," he says. "She was so supportive and excited that I was in college."
Another person he credits is Accounting Instructor Susan Snyder, who taught him at both YTI and Central Penn. "She was a very good mentor," says Roe. "She was instrumental in me graduating from YTI. And she was here when I arrived at Central Penn."
"I found Landon to be a friendly and hardworking student who really enjoyed studying accounting," says Snyder. "He was very inquisitive and really wanted to understand not only the mechanics of accounting, but also why accountants do some of the things they do."
His advice to first-generation college students: "The thought of not feeling worthy for college crossed my mind at least a half a dozen times while attending both YTI and Central Penn College," he says. "The answer is to surround yourself with good people who will support every dream you have and make the best out of every opportunity."
Roe also made a commitment to become more involved. He worked in Student Services at YTI and helped plan activities for the student body.
Outside of school, he volunteered as a tax preparer for senior citizens and individuals with lower income through a program sponsored by SpiriTrust Lutheran.
Giving back would be something he would continue to do as he progressed throughout his career.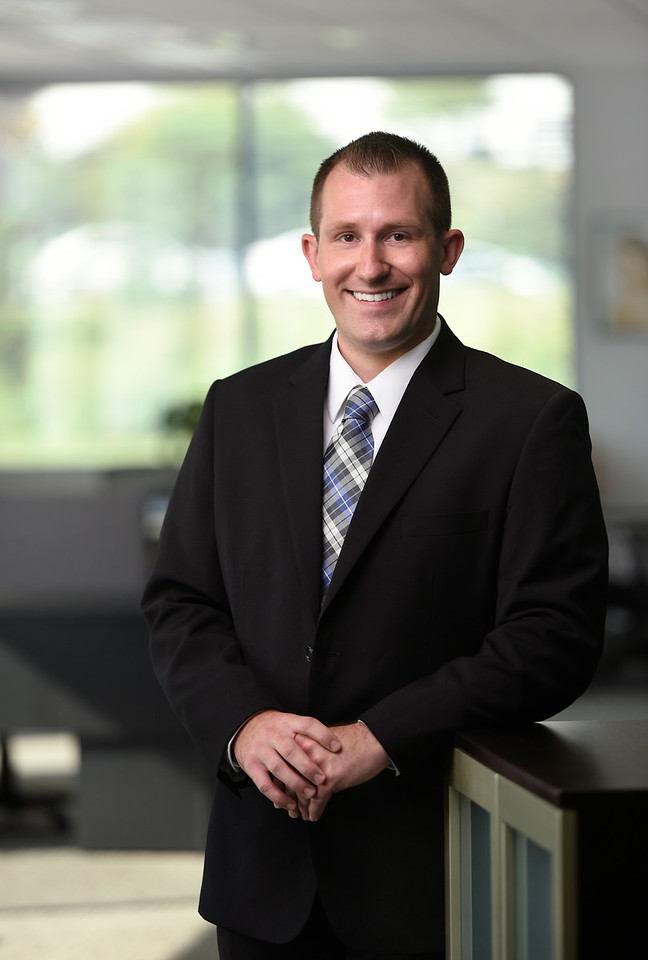 Fast Track to Career Success
Right before graduating from YTI in 2014, Landon landed an accounts payable administrator position with Glatfelter Paper in Spring Grove. From that point on, his career would be on an upward trajectory. In the short span of five years since then, he's held five different positions of increasing responsibility at three companies in south central Pennsylvania.
Landon also launched his own tax business in 2016 and has seen his customer base more than triple in less than three years. Along the way, he completed certifications as an accounts payable manager and enrolled agent, the last one allows him to represent clients before the IRS.
After receiving his associate in accounting, he knew he needed a bachelor's, if he wanted to progress in his new career. He chose Central Penn College as the place to continue his studies due to its reputation for business-related education, convenient and flexible course formats,
accelerated terms and expert faculty members.
"They bring their real world experience to the classroom and give you insights into actual industry practices," says Landon about his instructors. "I was impressed to receive prompt replies to my late-night questions from them. They're really there for you."
Central Penn's accelerated schedule—four, 11-week terms offered year-round—enabled Roe to graduate in four years, while working full-time. He took of winter terms for two years to focus on tax time.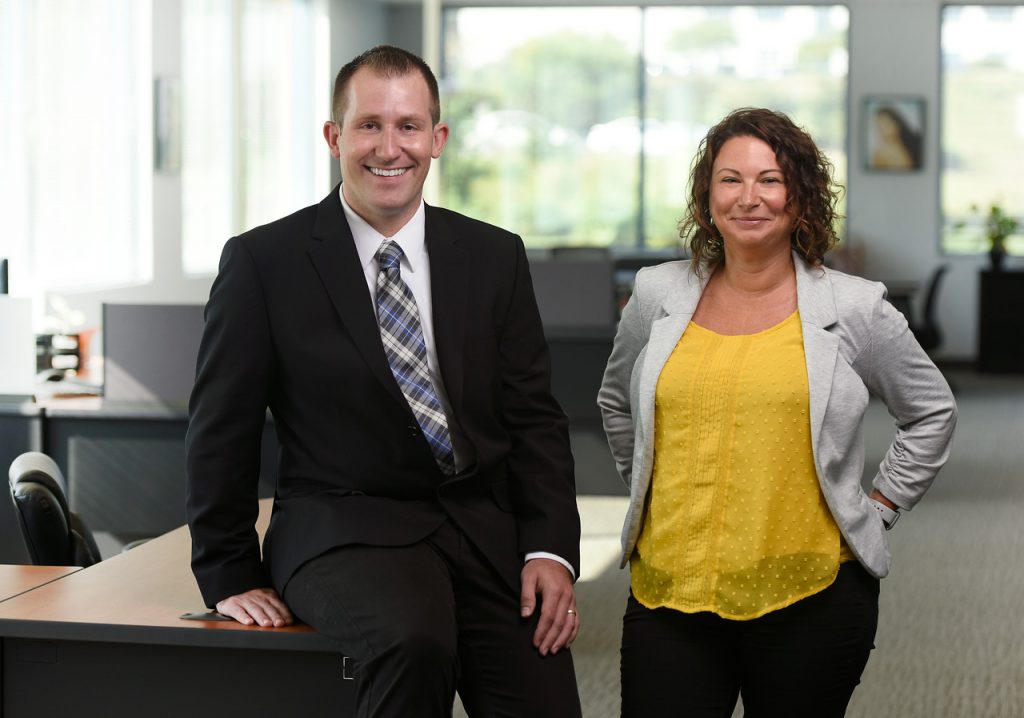 Setback
During the winter 2018 term, he originally signed up for four classes, which would fulfill his graduation requirements. "I wanted to get done and have the spring term of," says Roe.
But things changed when his mother was diagnosed with cancer in January. He was able to reschedule two of the classes for the next term. "Central Penn's administration worked with me when I told them of my situation," he says. Two weeks after the initial diagnosis, his mother would pass away.
At his YTI graduation, she had cried. When Landon asked her if she would be there at Central Penn's commencement to see him receive his diploma, she replied, "I'll be there either way." "She was there in spirit," he says.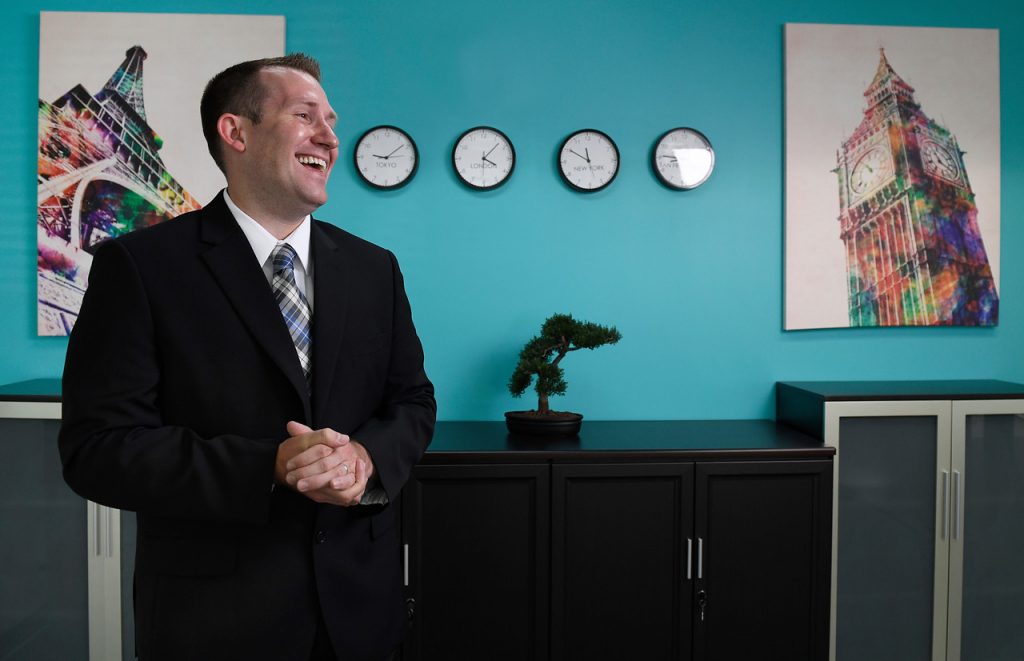 Giving Back
Landon works with two nonprofit organizations—Randi's House of Angels and Central Penn's Alumni Association. For Randi's House—an organization dedicated to promote healing for children exposed to domestic violence—he sits on the finance committee. He was motivated to get involved when Central Penn Instructor Deb Donahue invited Nancy Chavez, founder of Randi's House, to speak on why she started the organization. Her daughter, Randi, was murdered in a domestic violence incident. Roe has been a board member with the organization since January 2019.
"Landon is an inspiration to Randi's House of Angels, bringing a wealth of expertise, professionalism and compassion for others," says Chavez. "He is a great role model to young adults… he demonstrates that it starts with the heart."
He was recently elected to the Alumni Council. "I want to be an advocate for Central Penn," says Landon. "Prospective students sometimes relate better to another student or a younger alumnus rather than an admissions counselor."
Sandra Box, director of the Education Foundation, had this to say about him: "Landon brings a fresh perspective to the Alumni Council as a recent graduate and demonstrates compassion and care for causes near and dear to his heart."
Attitude and Outlook
In five years, Landon completely made over his life and career. He's gone from ringing up breakfast sandwiches as a convenient store cashier to processing payroll and accounts payable (and much more) as a senior accountant for a global company.
He continues to move forward, pursuing new opportunities and goals. He's currently working on his MBA, which he hopes to complete within two years.
One of his favorite quotes is from motivational speaker Zig Ziglar: "There is no elevator to success. You have to take the stairs."
"This speaks volumes to me," says Roe, "Because everything I have today stems from the hard work of education and building relationships. If I can grow up in a low-income family where college was just a 'dream,' then I believe anyone has the ability to achieve their goals."