Central Penn College Knights Baseball to Call FNB Field Home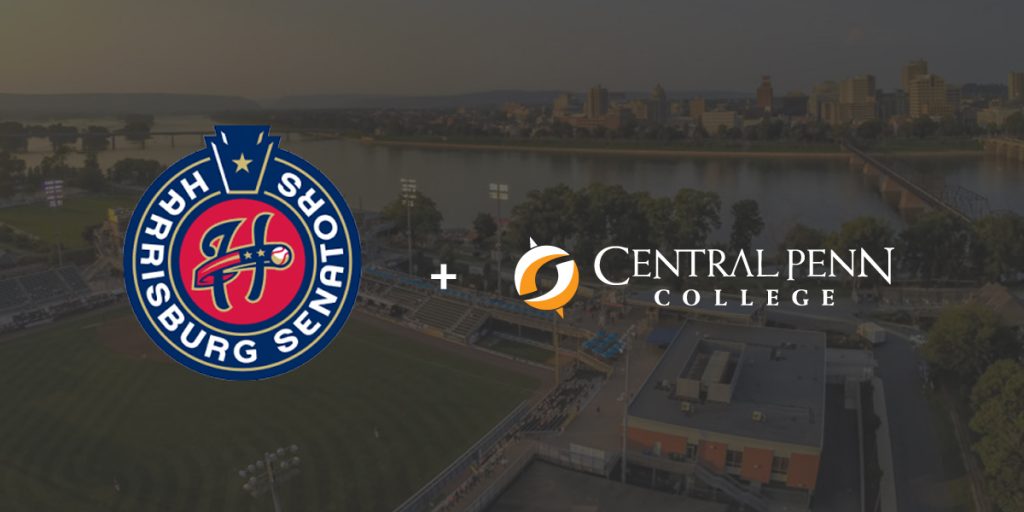 Harrisburg Senators and CPC partnering for 2022 baseball season
The Harrisburg Senators and Central Penn College (CPC) are excited to announce their partnership for the Knights 2022 baseball season. FNB Field––home of the Harrisburg Senators––will become the home field for the Central Penn Knights for eight games during their 2022 season.
"The Senators are an outstanding organization, committed to providing area fans a quality baseball experience for more than 30 years, and we are elated to be working with them," said President Linda Fedrizzi-Williams. "This partnership marks a milestone for Central Penn College Athletics, our students, and the entire college."
"We are thrilled to partner with Central Penn College in an effort to raise the profile of their baseball program and provide a place for their students to play ball," said Kevin Kulp, president of the Harrisburg Senators. "They have been a great partner of ours for years and when this opportunity popped up, we jumped at the chance. We think this is a great win-win for both of us."
Pipeline to the Majors
The Senators are the Double-A affiliate of the Washington Nationals. There are currently 18 former Senators on the Nationals 40-man roster. In addition, 288 major leaguers have played for the Senators since 1987, including Hall of Famer Vladimir Guerrero who donned a Senators uniform during the 1996 season.
"Our student-athletes are looking forward to competing at FNB Field, the premier baseball facility in the Harrisburg area," said CPC Athletic Director Kasey Hicks. "Our Central Penn Knights baseball team is thrilled to play on the same field, where so many current Washington Nationals have launched their professional careers."
Schedule
The Knights will play eight games––four doubleheaders––on the following dates at FNB Field:
Tuesday, March 15, against Penn State Hazelton, 1 & 3 p.m.
Wednesday, March 23, against Manor College, 1 & 3 p.m.
Thursday, March 31,against Christendom, 3 & 5 p.m.
Friday, April 22,against Williamson Trade, 4 & 6 p.m.
Background
The Central Penn Knights are starting their seventh season of baseball and are led by Head Coach Robert Stern. Under his tutelage for the past four seasons, the Knights are 37–40. He has more than 30 years' coaching experience. A graduate of Harrisburg High School, he served as the junior varsity head coach and assisted the varsity team at his alma mater from 1988 to 2002.
Central Penn College plays in division 2 of the United States Collegiate Athletic Association. Along with baseball, the Knights also compete in women's basketball, soccer and volleyball and men's basketball and soccer. To stay updated on Knights baseball and all Central Penn College sports, visit: www.centralpennknights.com.
The Senators offices are open from 9 a.m. to 5 p.m. daily during the offseason. The 2022 home opener is Tuesday, April 12, against the Portland Sea Dogs. For information about Sensylvania Club Season Memberships, please call the Senators at 717-231-4444 or visit the Senators online at www.senatorsbaseball.com. You can find the Senators on Facebook at facebook.com/senatorsbaseball or @hbgsenators on Twitter.