Food Pantry at Central Penn College Receives Grant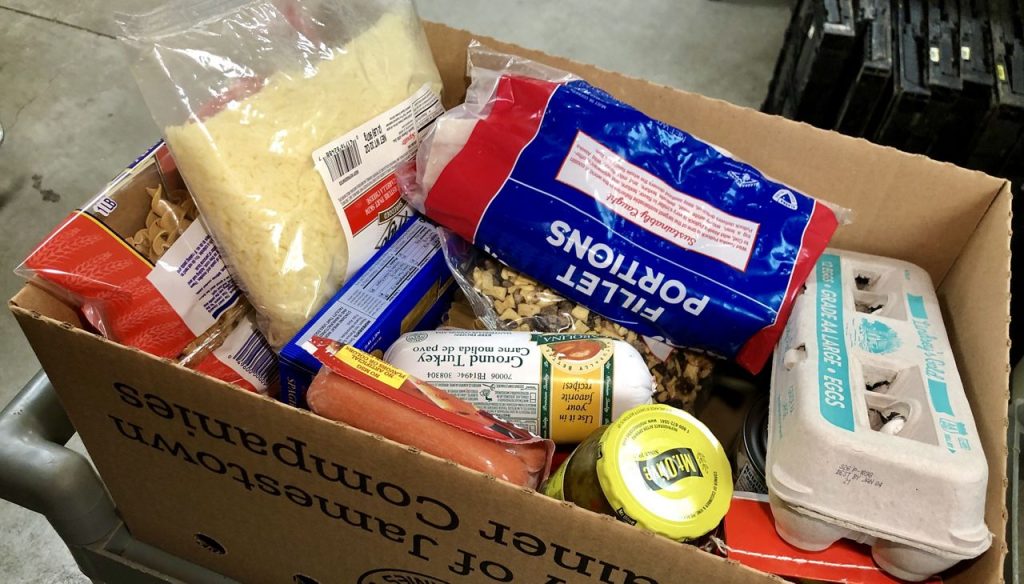 With many students receiving little or no financial support from their families as they take classes at Central Penn College, and many more working multiple jobs or raising small children alone, food insecurity is a growing issue facing students enrolled at the Summerdale campus.
Central Penn College has taken proactive steps to address this need by offering a food pantry on campus for students who are struggling to keep up with the rising cost of food. College officials emphasize that students can take food without questions, embarrassment, or shame.
For the first time, Community Aid has awarded the college a $3,000 grant to help stock the food pantry, located in Bollinger Hall, according to Sandra Box, Director of the Central Penn College Education Foundation.
The food pantry also receives frequent donations from caring faculty, staff, and College and Education Foundation board members.
With the encouragement of Acting Secretary of Education Eric Hagarty, college leaders are also working to earn designation as a Hunger-Free Campus, which may make them eligible for additional grants in the future.
Central Penn College started the food pantry in the summer term of 2018. Since then, organizers report that they have had hundreds of requests for food, which includes students who may have requested items more than once. They have given out more than 6,000 items, which includes food, cleaning items, toiletries and school supplies.
If you would like to join in helping students in need by donating to the campus food bank, please contact ResidenceLife@centralpenn.edu or call (717) 728-2525.