GIANT Team Members Graduate from Management Training at Central Penn College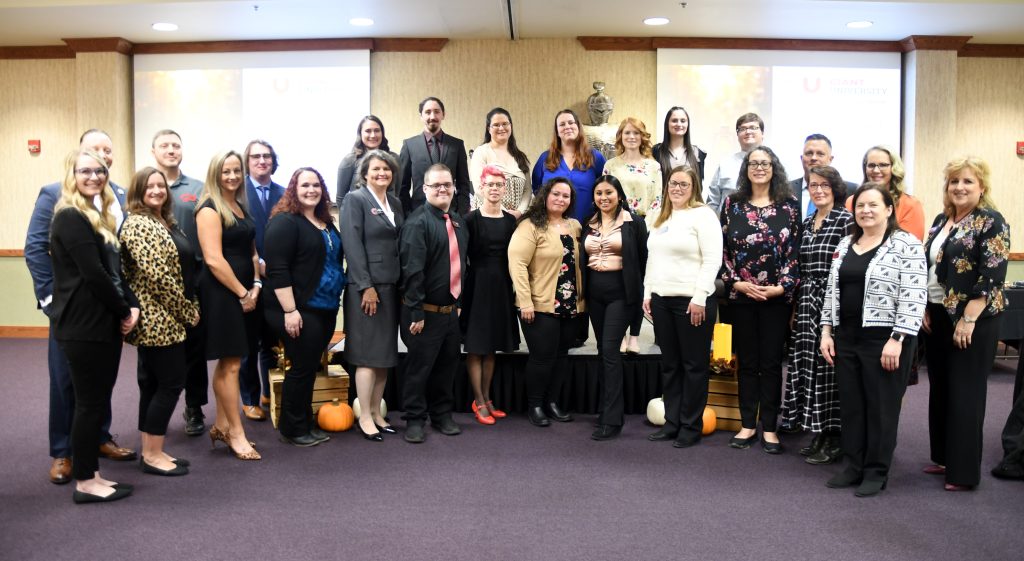 Twenty-five department managers from the GIANT Company went through a different kind of check-out line at Central Penn College Wednesday morning.
They each finished their "shopping" excursion by filling up their cart with valuable management skills.
Their graduation was held at Central Penn College's Conference Center, followed by a celebratory luncheon with family and friends, along with GIANT and college staff.
The team members all completed the classes as part of the GIANT University Department Manager Business Academy, taught by Central Penn College faculty. This is the second class to graduate from the Academy. A third one will begin in February 2023.
In partnership with Central Penn, this Certificate Program consists of six accelerated, customized courses, totaling 18 credit hours, with classes focused on individual growth and purpose, management and organizational behavior, organizational change management, and introductions into continuous improvement and operations management.
GIANT's Lead Checkout Coach and Relief Manager Brandon Miller spoke briefly on behalf of his fellow graduates. He said sometimes failures teach us more than successes, and a SWOT analysis can apply to both business and life. He said he is planning to return to Central Penn to earn a bachelor's degree in business.
Professor Jack Babinchak congratulated the team members on mastering 15 weeks of material in five weeks. He commended them for having the grit and the capabilities to excel, and he urged them to keep expanding their knowledge base.
Central Penn's President Dr. Linda Fedrizzi-Willams and College Relations Director Curtis Voelker also spoke to the graduates and their family members.
Congratulations, GIANT University graduates!