It's a new Knight on campus and he's from Spain
There's a new Knight on campus. You may have seen him if you have recently walked through ATEC's main entrance. Tall, imposing, with a shy smile, he stands opposite the receptionist's desk. A sparkling personality he may lack, but his shiny, metallic appearance has been winning over almost everyone, especially recent grads who were more than happy to take selfies with him.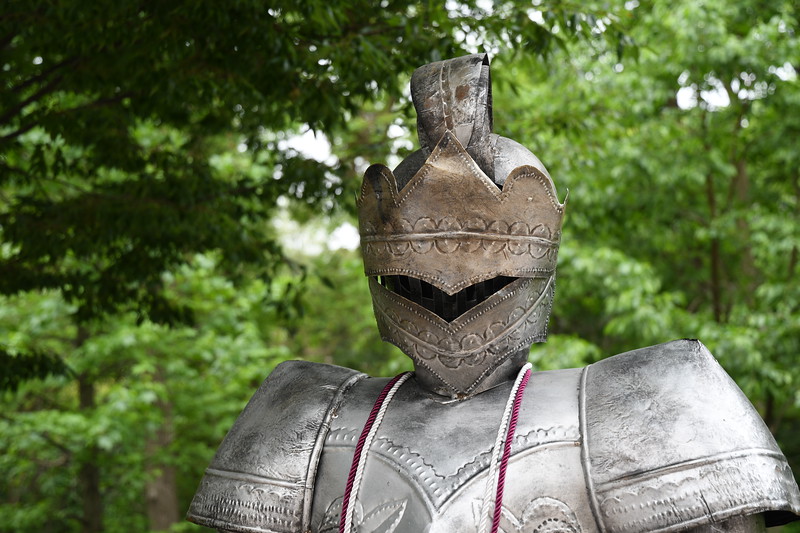 Standing over six feet tall and composed of lightweight metal, the new Knight recently became a permanent campus fixture, thanks to a generous donation made by Chief Financial Officer Shawn Farr.
All the way from Europe
Before finding a home at the college, the Knight had been on quite a quest, according to Farr. First purchased in Spain during the 1980's by an American CEO, the "silver chevalier" was then brought to California, where he occupied a corner in the CEO's office for a number of years. Eventually, the company was purchased and its offices relocated. The Knight––once a prized possession––was unceremoniously left behind until being rescued by Farr's wife, Shireen, who worked at the company.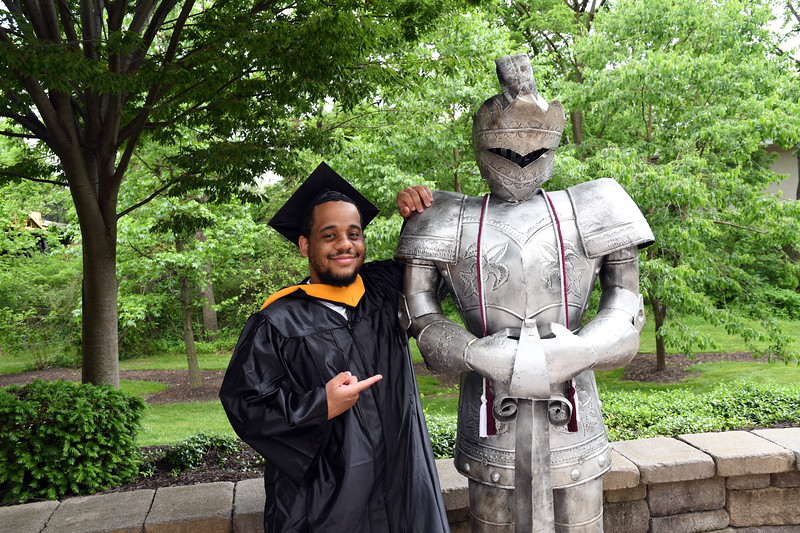 The Farrs would return to Pennsylvania, where Shawn had family, bringing their companion with them. The Knight would remain in their Dickinson Township home for over a decade before making the journey to Summerdale earlier this year.
"Hopefully, the Knight can serve as a greeter and ambassador of goodwill for the college in the years to come," says Farr.
May this new Knight shine on for many years!