Knights to vie for first ESAC Championship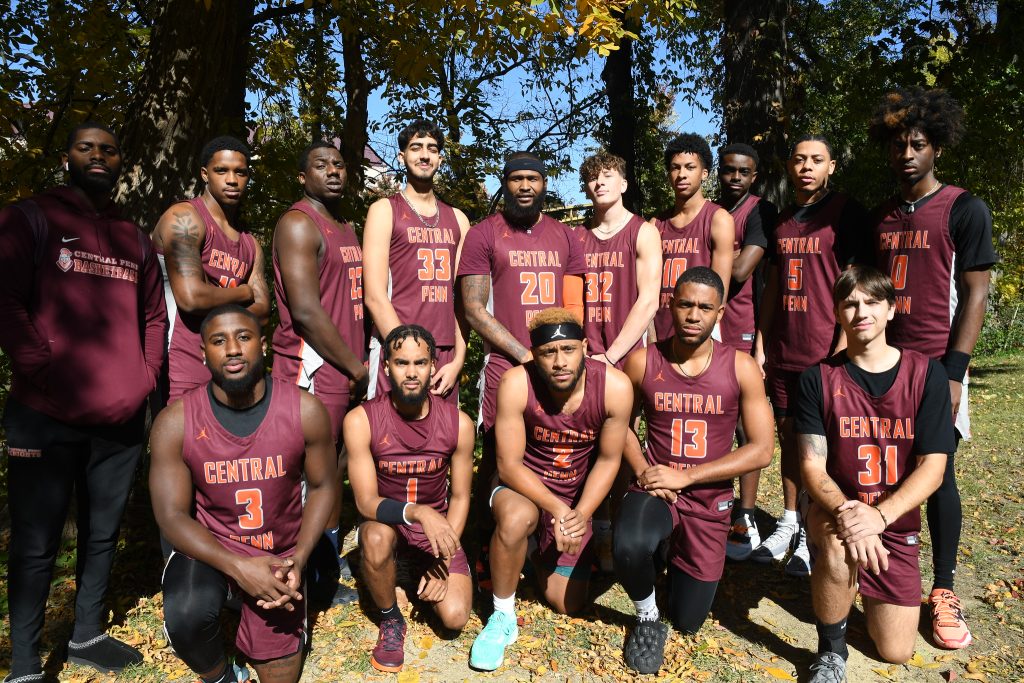 For the first time in the college's 141-year history, the men's basketball team at Central Penn College (CPC) will compete for the Eastern States Athletic Conference (ESAC) championship, after defeating Williamson Trade by a score of 60 to 56 last week.
Williamson Trade had been leading 34-24 at the half.
Coach Gary Martin, the former coach of Susquehanna Township High School, said, "This means EVERYTHING to me as a coach."
"I am so excited for our team! Shortly after our season ended last year, our players and coaching staff could not wait to prepare for this season. Our goals were to improve on last year's record and to compete to be champions. My players and I want to represent Central Penn College and make our community proud."
"I have this amazing opportunity to take 10 young men from different states and show them that teamwork and sacrifice go a long way in life. It works amazingly well in basketball, too," he added.
"It is a blessing to be able to be the first team to compete for a CHIP," said player Nate Jean-Philippe.
"I would love to be a part of the first conference CHIP here at Central Penn College," Quadere Allen agreed.
"It means a lot to me," said player Ayden Conti. "I know the feelings and energy coming will be there just like it was in high school. I'm glad that I get to experience it as a freshman."
"The secret to our success is that one person isn't enough. It takes a plan, a team, and the willingness to work hard together," Martin added.
Martin named Kobe Gantz, Damodric Green, Zaheim Lewis, Jaime Orr, Nate Jean Philippe and "Q" Quadere Allen as key players in those final minutes of their final season game.
Khalil Dukes and Jason Kuntzelman were both injured earlier in the season but are cheering on the team.
"They refused to allow us to lose. We have a very resilient group."
CPC Athletic Director Kasey Hicks said, "It's really exciting to see the men's basketball team compete in the ESAC Championship this season. This is the first ESAC Championship appearance in program history. The team continues to get better every day, and they've worked hard to get to this point. The team is compiled of a bunch of competitors who go out there because they love the game of basketball. They fight for each other and work until the very end. Their passion and desire to compete is evident in every game, and I have no doubt they will leave it all out there on the court for this Championship game as well."
Before the Knights, Martin coached Susquehanna Township High School's boys' team, where he led them to district playoffs in all five years of his tenure, and to state playoffs twice. In an earlier stint with Susquehanna Twp., he coached the JV team, and assisted with the varsity team, securing League, District, and Eastern state championships in the 2007-2008 season, and a runner-up berth in the state championship.
The championship game will be held at 2 p.m. Sat., Feb. 25 at Bucks County Community College, in Newtown, Pa.