Local Businessman Donates to Central Penn, Powers Up the Campus Fitness Center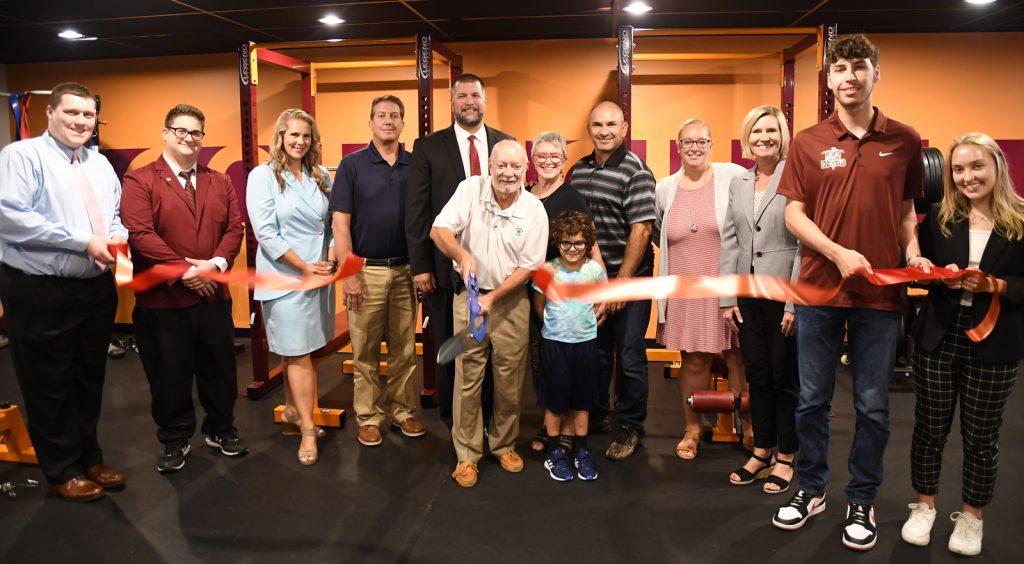 Thanksgiving at the Greenly household in Mechanicsburg is full of far more than heaping plates of turkey, fragrant piles of stuffing, and cataloging of blessings they are thankful for each day. The close-knit family goes one step further to identify local causes they want to donate to in the community each year.
Since Duane Greenly hit it big in business turnarounds, the family and their foundation have devoted much of their time and treasure to turning around the lives of local students at Central Penn College in Summerdale, Cumberland County. Their expressed goal is to keep their funds in the community.
Fortunately for Central Penn College students, the college is frequently among those who receive a portion of their feast.
As a board member of CPC and a former high school and college athlete himself, Duane Greenly decide that the expansion of the fitness center in the Central Penn Underground would be a fitting beneficiary of his recurring generosity.
Greenly spoke of the undeniable link between physical and mental fitness at the Aug. 16 ribbon-cutting for the fitness center.
In fact, in addressing the college community at the ribbon-cutting, Greenly pointed out that the circumference of the world is just shy of 25,000 miles.
Why?
Because years ago, he pledged to himself that he would run around the world—or at least, jog that distance, in his lifetime. Doing simple math, it would take 25 years, if he runs 1,000 miles a year. He admits to slowing down a bit, but he has run close to an impressive 21,000 miles.
That kind of big dreaming and never-quit stamina helped to make his business career and philanthropic streak happen.
Greenly played tennis and ran track and cross country as a student in high school and college, so he appreciates the value of health, wellness, and solid exercise equipment, he explained about the inspiration for his donation.
Greenly is the founder of JORY Corp., which is a leader in business turnarounds.
Duane Greenly was joined at the ribbon-cutting by his wife Sue. She likened their partnership to NASCAR: she is the pit crew, and her husband is the driver. Son-in-law Riccardo Barrios and grandson Benny were also on hand.
They were also joined by Central Penn College President Dr. Linda Fedrizzi-Williams, President and CEO of the West Shore Chamber George Book, baseball player Ryan Stevens, and George Tyson, East Pennsboro Township Commissioner.
Guided by coach and student input, the Greenly fitness center square footage has now grown by 50 percent.
Newly added to the fitness center are two brand-new Legend squat racks, Legend benches, treadmills, a recumbent bike, and a rower, along with kettle bells, slam balls, and resistance bands. The fitness center is open around the clock to students and staff of the college.
Other officials joining in the ceremony included CPC board member and West Shore Chamber President and CEO George Book; CPC board members Dr. Peter Garland and Joseph Robinson, Jr.; Education Foundation trustees Jennifer Buehler and Dr. Glenn Zehner; East Pennsboro Township Commissioner George Tyson; Chair of Central Penn 1881, Dr. Donald Morabito; baseball player Ryan Stevens and fellow members of the Student Government and Student Athletic Association; Greenly's grandson Benny; and son-in-law, Riccardo.
Greenly's motto in business and philanthropy mirrors his age-old philosophy in athletics, developed decades ago.
"If you know you put in more work than the other guy, you'll probably win."