Mike Wilson of Members 1st Is Keynote Speaker at Business Partner Breakfast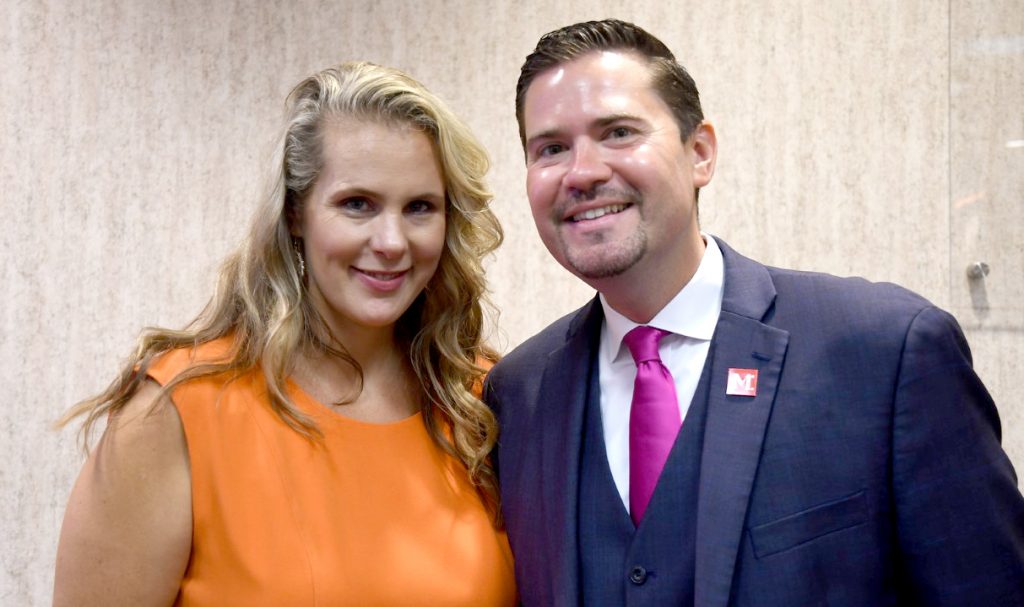 At a breakfast honoring the Harrisburg Senators baseball franchise, along with other key interns and partners, Central Penn alum Mike Wilson carried forth the sports metaphor, saying he is accustomed to dealing with "curveballs."
Throughout his eclectic career, culminating in his current post as Chief Experience Officer for Members 1st Federal Credit Union, he has mastered the art of hitting home runs when he was thrown a stray pitch.
His life's journey, through the world of hospital security, winery owning, charter school administration, state government work, and more, has been a lesson in resilience—and seizing unexpected opportunities in unexpected places.
His upward trajectory reflected the theme of the Business Partner of the Year breakfast: "Reimagine the Future: The Possibilities Are Endless."
As an Army brat, Wilson and his family moved repeatedly when he was a child –including to Europe, the South, and the North– but he decided to finally plant roots and become the first person in his family to earn a college degree.
He secured a bachelor's degree in Business Administration from CPC and later an MBA from Eastern University.
As the keynote speaker for the Aug. 31 breakfast, speaking to a crowd of more than 120 people, he encouraged everyone to embrace the unknown.
As a planner himself, he said, "You don't have to have everything mapped out. You don't have to be afraid."
Yes, catch the curveballs!
He saluted the Business Partner of the Year– the Harrisburg Senators– and the CPC staff who taught him to adopt a professional attitude and stand on his own two feet at 17. Wilson applauds the relationships he has built at CPC and has been a valued donor and supporter.